Last Epoch Patch 0.9: Convergence Multiplayer Update
Last Epoch's long-awaited Multiplayer Update, Patch 0.9: Convergence, is almost here! On March 9th, get ready to adventure through time with up to four players in your party. You'll be able to easily add friends and group up, so you can start playing together right away.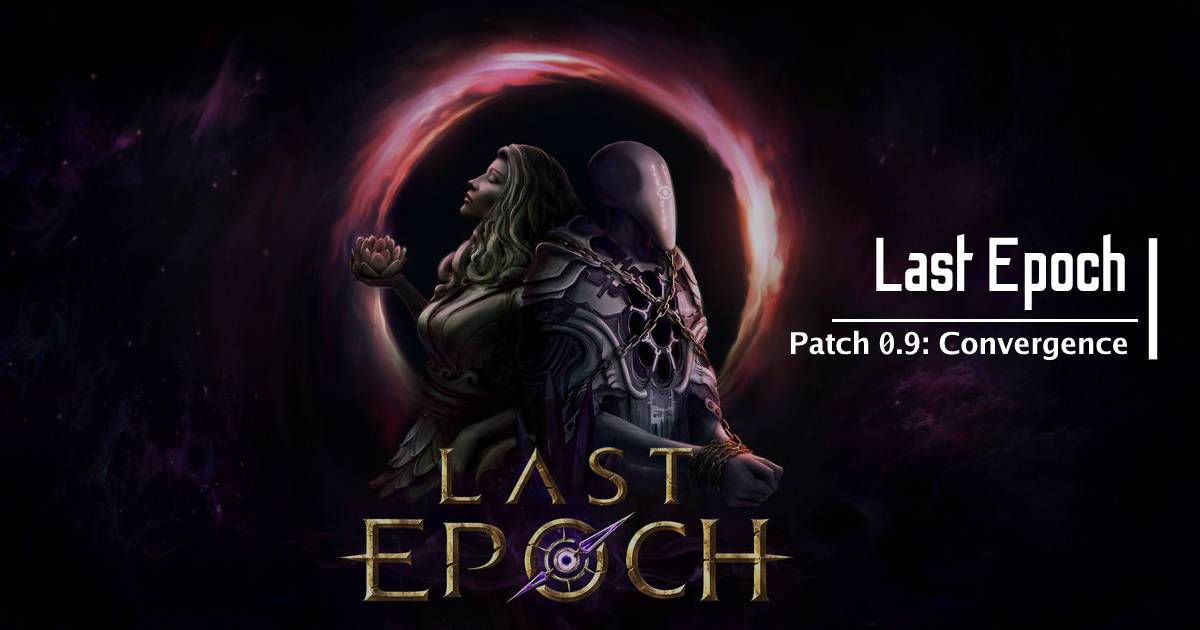 Loot drops per player in multiplayer, so you don't have to compete for the same items on the ground. Additionally, you'll be able to gift Last Epoch Gold and items to your party members if you find an item that might help them in battle.
The update also brings a number of upgrades to increase the impact and polish the feel of combat in Last Epoch. New wind-hit visuals, visual impacts with directionality, updated death effects, improved enemy models, and improved death and stun animations are just a few of the additions that make slaying enemies in a Terra feel much more satisfying.
In addition to the upgrades to combat, there are also plenty of visual upgrades. The dialog system has been updated with better UX and beautiful NPC portraits, and many environments in a Terra have been given a new tech makeover. There are 15 updated or newly added enemies, tons of skill VFX improvements, and 14 new gear set visuals.
Convergence also brings a number of new powerful build-shaping uniques, like the Harbinger of Stars belt, which enables any class to cast Meteor when landing a Critical Strike. There are also new player summon models and animations, along with completely updated animation kits for both the Prime and Acolyte classes.
Ailments also have undergone significant changes, making them easier to understand and bringing their effectiveness against bosses and packs of low-held enemies more in line. The balance of all elements has been updated as well.
Performance across the game has been greatly improved, with better baseline frame rates in zones and improved performance when using abilities. An early version of the MTX system will also be available, allowing you to equip Cosmetics that you own through previous supporter pack purchases.
With the Multiplayer Update, Last Epoch will be going through a transformation that you've never seen before. Get ready for an unforgettable experience when it drops on March 9th!
Most Popular Posts
Popular Category Lists