Make Guild Wars 2 Gold in Echovald Wilds Chests
Guild Wars 2 is a popular MMORPG that offers players many opportunities to earn gold in the game. Gold is an essential resource in Guild Wars 2, and it is used to purchase items, equipment, and upgrades for your characters. Earning gold can be challenging, especially for new players who are just starting out in the game. Are you looking for a way to make more gold in Guild Wars 2 with less effort? In this guide, we'll show you how to make more Guild Wars 2 gold with less effort and put those lazy freeloading characters to work.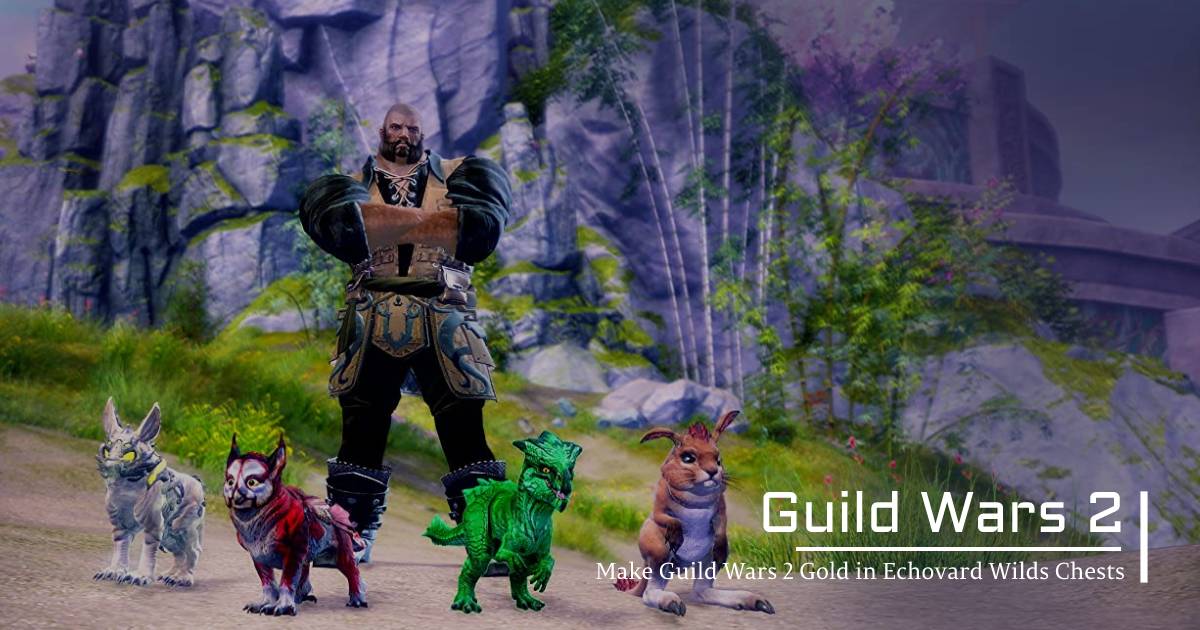 Previously, you could open this chest every day with a guaranteed Jade Rune Stone each time. However, it has now been nerfed and can only be opened once per day across your entire account. This caused the price of Jade Rune Stones to skyrocket from 30 silver to almost two gold. Prices have now settled at 80-90 silver, which is still almost three times the price of where it used to be.
But don't worry, there are still other chests you can farm to make a similar amount of gold with less time and effort. You'll need to park your characters at different chests across the map.
First, let's start with the Kinang City Jumpy Puzzle chest. You can still loot this chest once per day. Complete the Jumpy Puzzle or use Teleport to Friend to get there.
Next, we have four chests located in Echovald Wilds. These four chests are fairly close together and will give you a guaranteed Jade Rune Stone each day. To get them, you can either use the Sky Scale or take the nearby zip lines and tree branches.
The first chest is located above the Jade Gateway Waypoint. When you're done, park your character off the platform nearby so you don't get merged when you log in.
The second chest is located down below the Jade Gateway point. You'll need the Crips Secret achievement to get access to this chest. Jump down from the Jade Gateway point and head south to the cave. You can open the chest instantly and log out again.
The third chest is located above the Tulare Village point of interest. Use the Sky Scale or follow the route on the map to get to the chest. Again, park a spare character here so you don't have to make this trek every time.
The last chest is located north of Mori Village. Crack open your Sky Scale and make your way there. You can also use the route shown on the map if you have no Sky Scale. This chest is guarded by an elite mob, so bring something that you can fight it with or park a Thief there. Once you're done, park your character safely up on the hut.
By following this guide, you can now grab five Jade Rune Stones each day and make almost five gold profits based on today's prices - for only a few seconds of work. Over a month, that adds up to an extra 150 gold in your wallet.
Most Popular Posts
Popular Category Lists