PoE 3.21 Toxic Rain Pathfinder Crucible Starter Build
Welcome to the 3.21 Crucible League for Path of Exile! In this guide, we will be discussing a Toxic Rain Pathfinder build that excels at bossing, harbingers, and mapping. While this build may not be the best for clearing mobs, it is a strong choice for both softcore and hardcore play.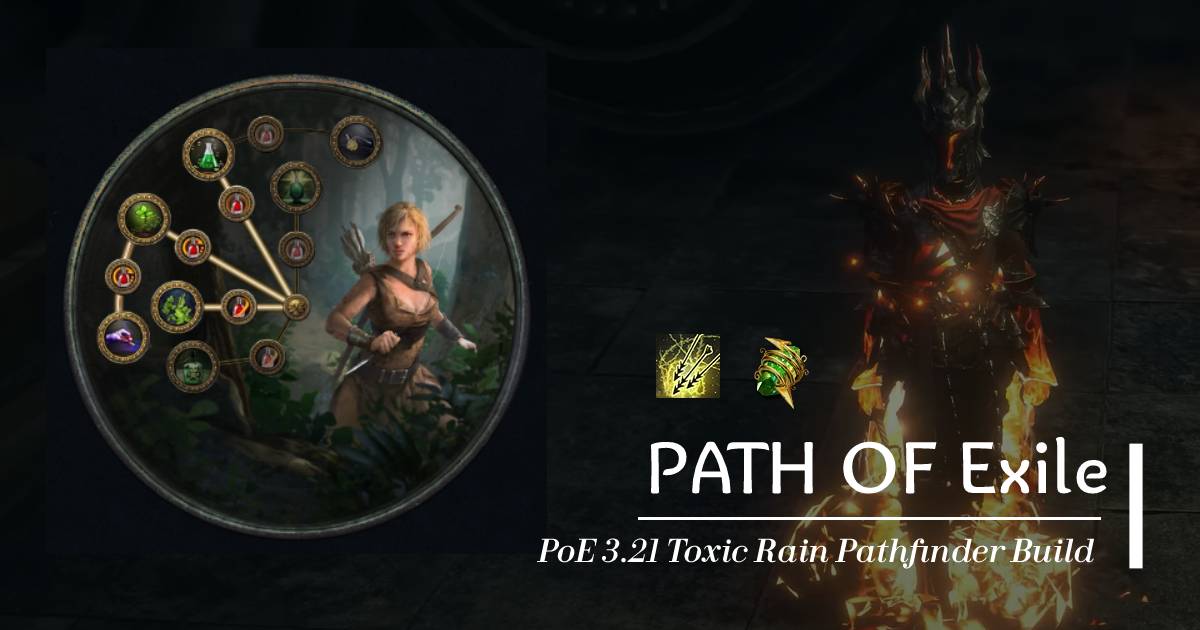 POB: https://pobb.in/rZmLaZiIF5a_
Gems:
Throughout the leveling process, you'll start with Caustic Arrow and later switch to Poison Concoction. You'll need 21 regrets, and fortunately, 20 of them can be obtained for free. Other recommended gems include Empower, Efficacy, and Awakened Void Manipulation.
Equipment:
For your bow, you'll want to use a short bow, Grove bow, or Thicket bow. These bows all have a base attack speed of 1.5, which is crucial for your build's success. Look for a plus three bow as you progress, and eventually aim for the best-in-slot bow, even if it's expensive and difficult to obtain. For other gear, focus on getting life and resists in the early game.
AOE:
To maximize the build's effectiveness, you'll want exactly 39 increased areas of effect. This distance allows your pods to be large and overlap a lot without being pushed too far away from each other. Check out the notes section of the build guide for more details.
Flasks:
Use either Master Surgeon or Master Alchemist flasks. Master Surgeon increases uptime and keeps your flasks at full charge, while Master Alchemist provides 20 increased effect on your utility flask.
Damage:
Using Path of Building, you can check your damage against Guardian and Pinnacle bosses. With medium gear, you should be able to reach 3.4 million damage while standing still. Pre-stacking the pods can be beneficial against bosses that don't move. With awakened gems, you can reach up to 11.7 million damage against a Guardian or Pinnacle boss.
In summary, the Poisonous Pathfinder build is a great choice for bossing, harbingers, and mapping. Make sure to focus on getting the right gear, gems, and flasks to maximize your damage output.
Most Popular Posts
Popular Category Lists