Path of Exile Divine Beauty Farming Guides
Divination cards are an excellent way to obtain specific items or currency in Path of Exile, and Divine Beauty is no exception. This divination card is highly sought after by players because it can yield some valuable items, including a random rare body armor with six linked sockets, a corrupted unique item, or a random currency item.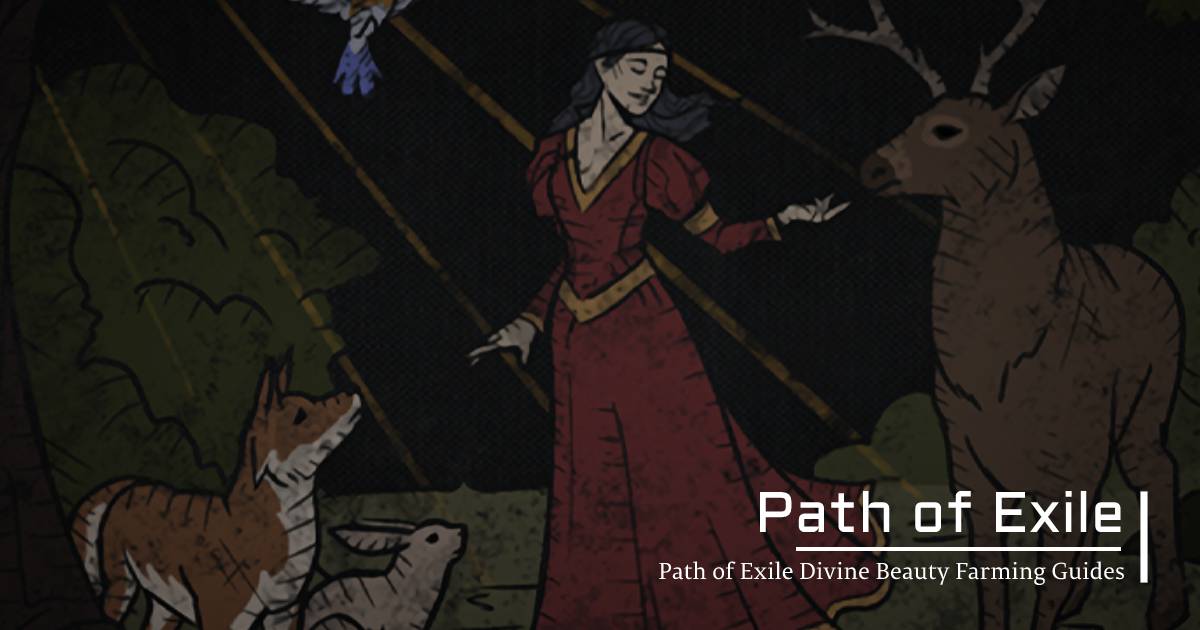 To increase your chances of obtaining Divine Beauty cards, it's recommended to farm the specific maps where they drop as boss loot. As mentioned earlier, these maps include Underground Sea, Lava Chamber, and Mineral Pools. You can either buy these maps from other players, or you can try to obtain them yourself through map drops or the Atlas mechanics.
When farming these maps, it's important to focus on killing the boss, as this is where the Divine Beauty card can drop. It's also recommended to run the maps as quickly as possible to maximize your chances of finding the card. You can use skills and equipment that increase your speed or damage output, such as movement skills and damage auras.
It's important to note that Divine Beauty cards are not affected by item quantity or rarity modifiers, so don't focus on adding these modifiers to your equipment or skills. Instead, focus on maximizing your clear speed and killing the boss as quickly as possible.
While the drop rate for Divine Beauty cards may be low, it's still worth farming these maps for a chance to obtain this highly sought-after card. It's also worth keeping in mind that you can trade divination cards with other players to complete sets and obtain their rewards.
In conclusion, Divine Beauty cards are a valuable addition to any Path of Exile player's collection. By farming the specific maps where they drop and focusing on killing the boss quickly, you can increase your chances of obtaining them.
Most Popular Posts
Popular Category Lists