Path of Exile Make Currency Through Heists Mechanic
The Path of Exile Heists mechanic is an excellent way to make currency during your league start. With the right approach, completing contracts from the Rogue Harbor and lockpicking/demolition contracts can quickly build your PoE currency stash and jumpstart your build. Here are some tips on how to optimize your heist experience and maximize your profits.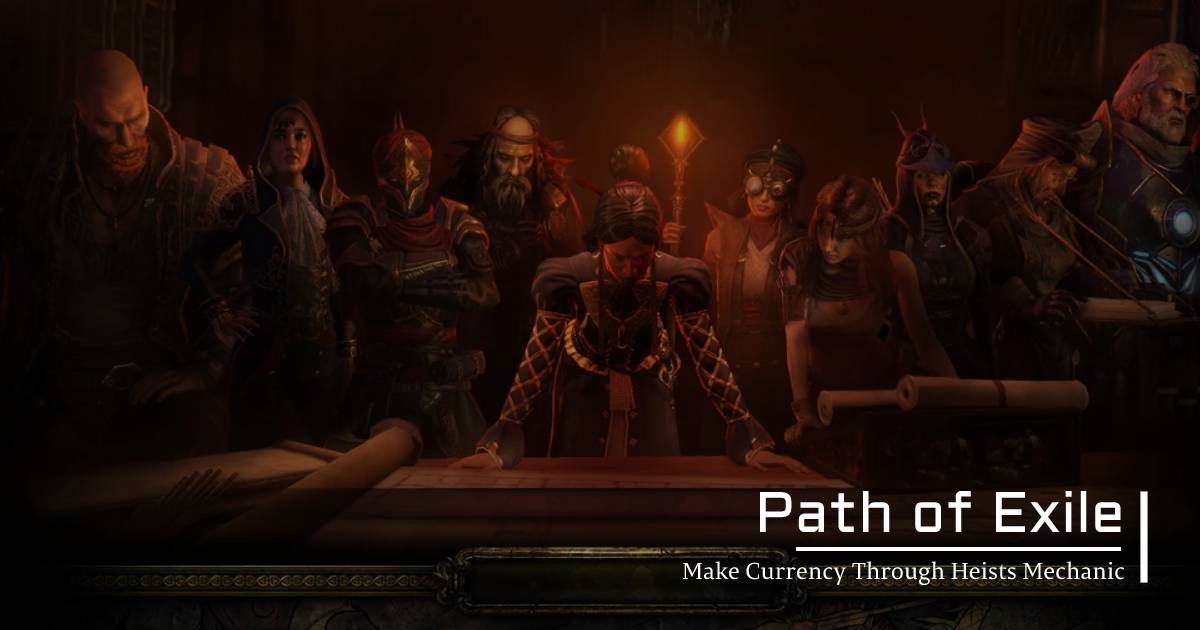 First and foremost, make sure to buy all the lockpicking and demolition contracts from Ocano at level 58. As you progress, keep going back to the Rogue Harbor and buying them again at level 59. You will need to repeat this process until you reach Act 10 and kill Valenta for your last optional skill point.
Once you are in the heists, focus on getting to the end chest as quickly as possible. Remember, you don't need to complete every heist. The loot you find in the heist only gives you rogue markers and contracts. So, if you already have plenty of rogue markers from the campaign, you may not need to complete every heist. If you do need to, pick and choose the ones you want to complete.
When it comes to lockpicking contracts, focus on the jewelry rooms and currency rooms first. These areas have the best loot drops, so prioritize them. After that, loot as many small chests as you can. For demolition contracts, target the question mark chests and collect as many as you can. These chests have valuable items and can yield high profits.
When buying gear, only spend what you need to meet your early goals. Don't waste currency on a six-link if you don't need it. In the early days of the league, uncorrupted six-links can cost as much as 120 chaos, but their prices can drop to 50 chaos by day three. Similarly, unique items can go down in price in the first few days of the league, so keep an eye out for bargains.
To jumpstart your atlas progression, focus on completing the middle of the atlas tree. This involves taking map nodes, kirak nodes, essences, and shrines. Doing so will give you a two percent chance for a monster to drop a connected map, a one percent chance for Kirak to give you a mission on map completion, a three percent chance to get a mission on completion, and a 60 percent increased scouting reports found on new maps. It also gives you an amplified energies node which means essences found in your map are a tier higher and a node that doubles shrieking essences. With these nodes, you can start to make a ton of currency, and the Shape in the Mountains will help with map sustain.
In conclusion, by following these steps and using the heists mechanic, you can quickly build up your currency stash and jumpstart your build in Path of Exile. Remember to prioritize the best loot areas, buy gear wisely, and focus on completing the middle of the atlas tree to maximize your profits. With these tips, you'll be well on your way to a successful league start.
Most Popular Posts
Popular Category Lists