How to Build Corpse Explosion Minions Diablo 4 Necromancer?
The Necromancer class in Diablo IV will offer a mix of familiar and new gameplay mechanics. Players will be able to summon undead minions and golems to assist them in battle while casting a variety of curses and debuffs to weaken their enemies. Necromancers will also have access to different spells that deal damage through Darkness, Corruption, Bone, and Blood, such as Bone Spears and Walls. Welcome to our guide on building a powerful Necromancer in Diablo 4! Corpse Explosion is currently one of the strongest in the early beta of the game, and with the right build, you can take down enemies with ease.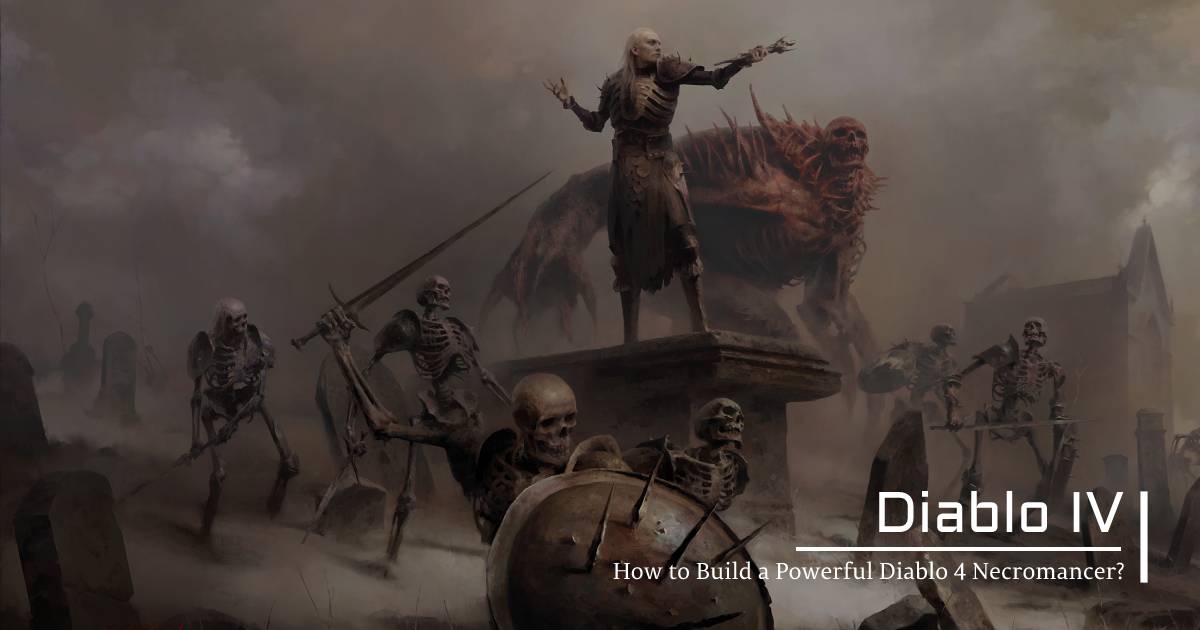 Skill Tree
In the skill tree, prioritize getting Decomposed and Initiate Decomposed to build up corpses quickly. Then, aim for Enhanced Decomposed and Ghastly Blood Mist to increase the damage of your Corpse Explosion. Finally, max out Blood Mist and Corpse Explosion, and add Lucky Hit and Cooldown Reduction to your build.
Gear
Look for gear with Corpse Explosion bonuses, such as extra damage, cooldown reduction, and lucky hit chance. Weapons and gloves are good places to find these bonuses. If you're lucky, you may even find legendaries that are associated with Corpse Explosion.
Minions
Use Ray Skeleton and Golem to help with damage and taunting, respectively. Army of the Dead or Decrepify can also provide extra damage. Make sure to position your minions and yourself strategically to maximize the effectiveness of Corpse Explosion.
Legendaries
If you're lucky enough to find legendaries associated with Corpse Explosion, extract them and add them to your weapon for even more bonuses.
With this build, you'll be able to create a massive explosion of corpses that will devastate enemies in your path. Remember to stay aware of your surroundings and position yourself and your minions strategically for maximum effect. Good luck on your Corpse Explosion Necromancer journey in Diablo 4!
Most Popular Posts
Popular Category Lists