Diablo 4 Maximize Damage and Immunity Necromancer Guides
Are you ready to dominate in Diablo 4 with a Necromancer build? Look no further because we've got you covered with the best build to help you maximize your damage and immunity.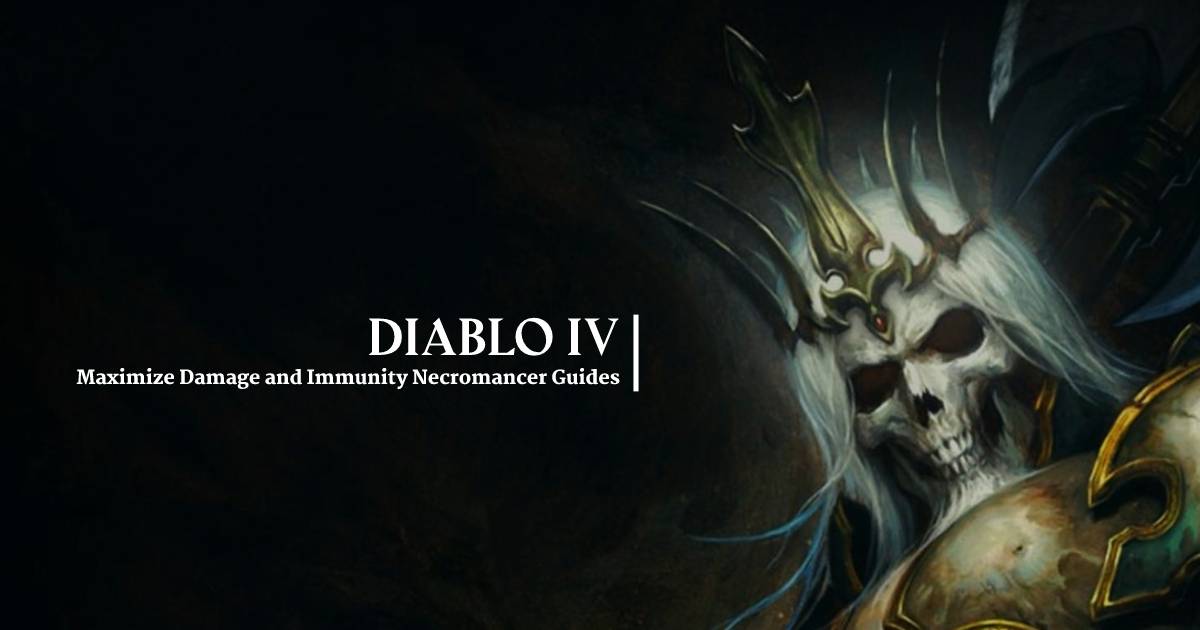 The first step is to unlock the Bloodmist skill and its legendary aspect that triggers endless corpse explosions. With every detonated corpse, Bloodmist's cooldown is reduced by 0.6 seconds, making it a nearly infinite source of damage. Pair this with the Vlogmas upgrade, which adds a shadow trail that deals extra damage, and you've got a deadly combination that can wipe out enemies quickly.
To further increase your damage output, max out the Corpse Explosion skill and its upgrades. The Play Corpse upgrade increases damage against slowed, stunned, and vulnerable enemies, while the Echo of Lights Decompose spawns corpses every 2.5 seconds and gives back essences when used on enemies. The Flash upgrade adds a 12% chance to spawn more corpses when defeating enemies, which can help keep your Bloodmist going.
For even more damage and crowd control, use the Bone Spear skill and its upgrades. The Bloodtide upgrade adds extra damage and area of effect, while the Blood Spear upgrade pierces through enemies and deals extra damage. The final upgrade, Lingering Souls, spawns spirits that deal extra damage and slow enemies.
Don't forget to use Army of the Dead, which can be devastating when paired with this build. The Supreme upgrade allows you to summon your entire army back with nice damage and an area of effect.
It's important to note that this build is likely to get nerfed soon, so enjoy it while you can. Blizzard may adjust the cooldown reduction mechanic or the internal cooldown of Bloodmist's legendary aspect. In the meantime, use this build to its fullest potential and dominate the battlefield.
In conclusion, if you're looking for a strong and reliable Necromancer build in Diablo 4, then the one outlined in this guide is the way to go. It heavily favors vulnerability and provides tons of early-game buffs to further increase the damage. Use the Bone Spear, Corpse Explosion, and Bone Spirit to maximize your damage output and dominate your enemies. With this build, you'll make a name for yourself in the world of Diablo 4.
Most Popular Posts
Popular Category Lists