Guild Wars 2 Eternal Ice Shards Make Gold and Sky Scale mount
Eternal Ice Shards are a valuable currency in Guild Wars 2 and are used to purchase various items from vendors, including the Sky Scale mount. In this guide, we'll go over where to find Eternal Ice Shards, how to Earn Guild Wars 2 gold with them, and how to get your Sky Scale mount.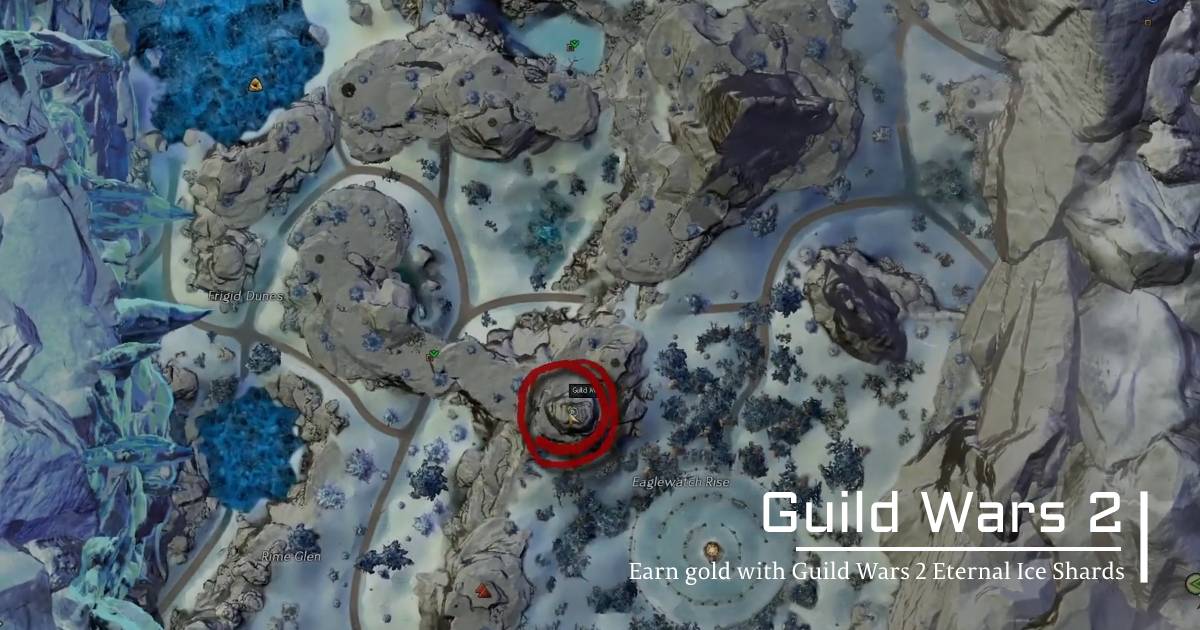 Where to Find Eternal Ice Shards
Eternal Ice Shards can be found by completing the story episodes that take place in the Biora Marches map, completing events on that map, getting them from the nodes and treasure chests, and certain achievements. You can also purchase them from the Karma Vendor in Jorus Keep, but you can only do this once per account per day.
Another great way to get Eternal Ice Shards is by completing strike missions and all-chest parking. There are three large chests in the Biora Marches, so you can park an old character near them and log in every day to grab the loot. You can also use a Position Rewinder to get more chests before resetting your position back to the original spot.
How to Earn Gold With Eternal Ice Shards
You can exchange the Ice Shards for any of the six currencies at the vendors in Jorus Keep and Eye of the North. The best deals are either the Leather or Trophy shipment boxes, as you can get T5 materials and some T6 materials. You can then sell the materials on the Trading Post or just keep them. If you need them for something, you can check their profitability on the Peruki website or through our Resources channel on the Overflow Trade Discord.
How to Get the Sky Scale Mount
One of the requirements to get your Sky Scale mount is to obtain 250 of every Living World Season 4 map currency. You can exchange your Eternal Ice Shards into the Season 4 currencies and then consume them to receive Volatile Magic. You will need a lot of Volatile Magic to get the mount, so it may take some time to get enough.
Most Popular Posts
Popular Category Lists