Path of Exile Lithomancer Series of Supporter Packs
Path of Exile offers a wide variety of microtransactions that allow players to customize their characters, hideout, and other in-game elements. Microtransactions can be purchased with real money or through in-game currency, and they range from cosmetic effects to functional upgrades. The Lithomancer series of supporter packs in Path of Exile has some exciting exclusive microtransactions that can enhance your gameplay experience. Let's take a closer look at the six microtransactions in the pack.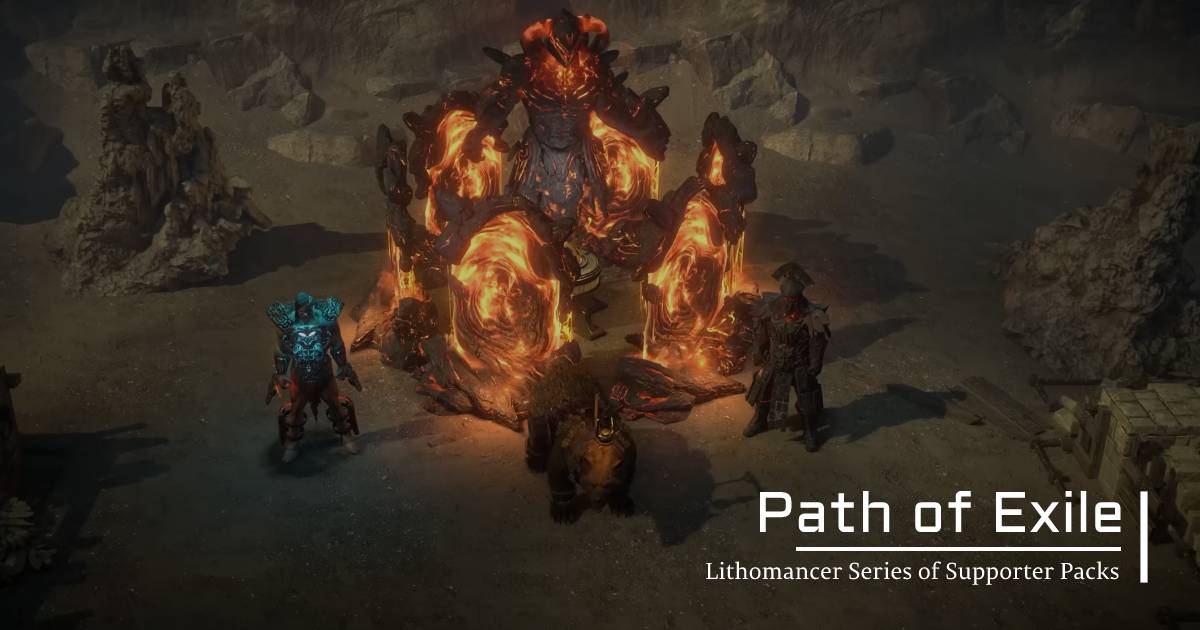 The Tunnel Bear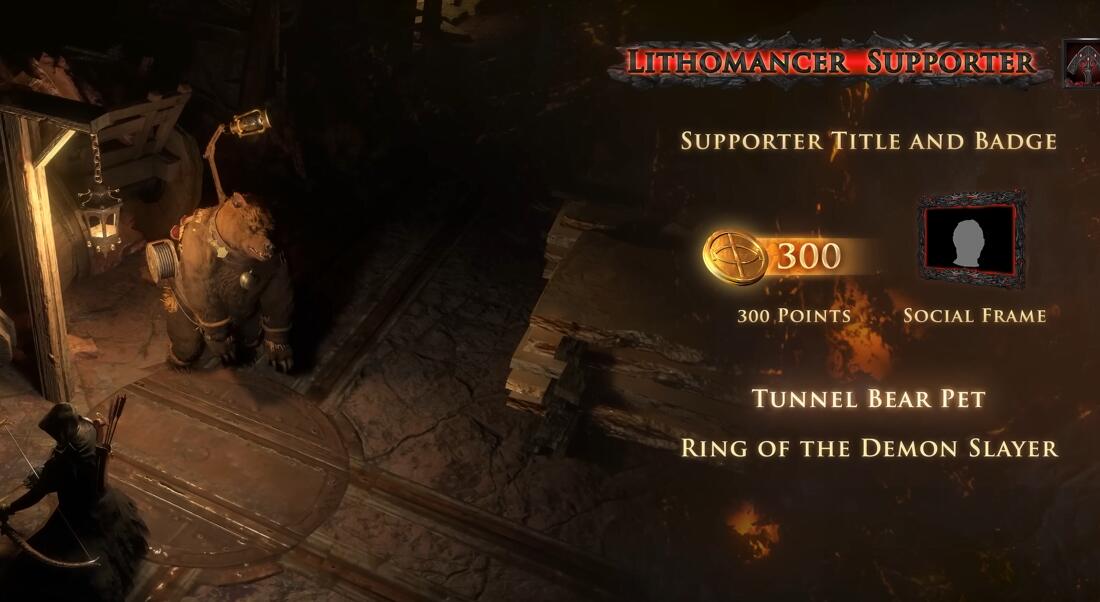 The Tunnel Bear is a cute and useful microtransaction that replaces the crawler in Delves. It lights up your surroundings and lays down cables, helping you navigate the dark and dangerous depths of the mine. It's a fun addition to the game and will definitely brighten up your gameplay experience.
The Ring of the Demon Slayer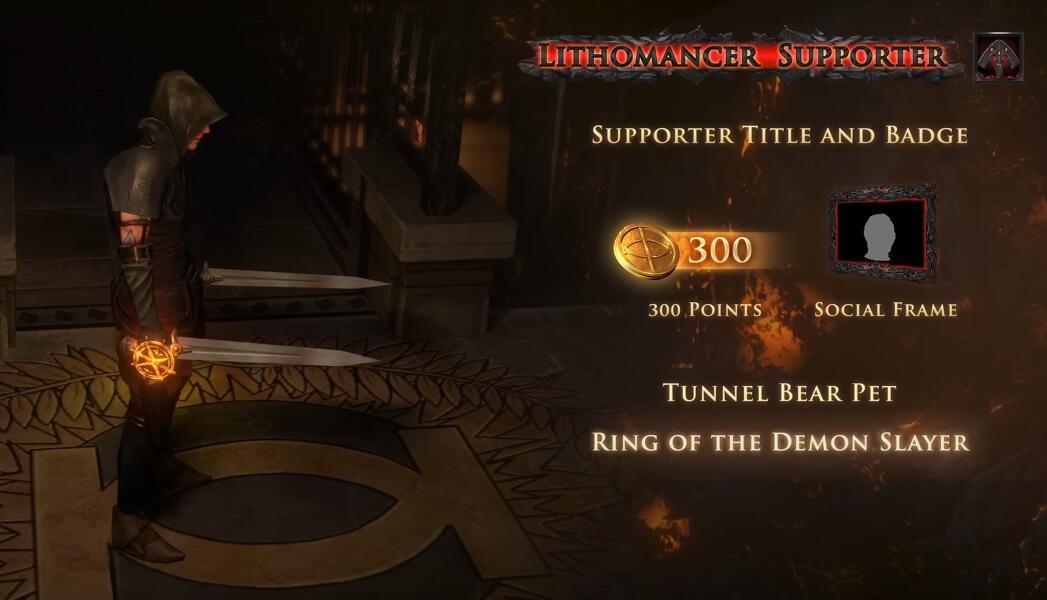 This microtransaction attempts to exorcise rare and unique demons when you hit them. The souls of defeated demons are banished to the depths below. It's a cool effect that adds an extra layer of excitement to demon encounters, and the banishing effect is visually stunning.
The Lithomancer's Armour Set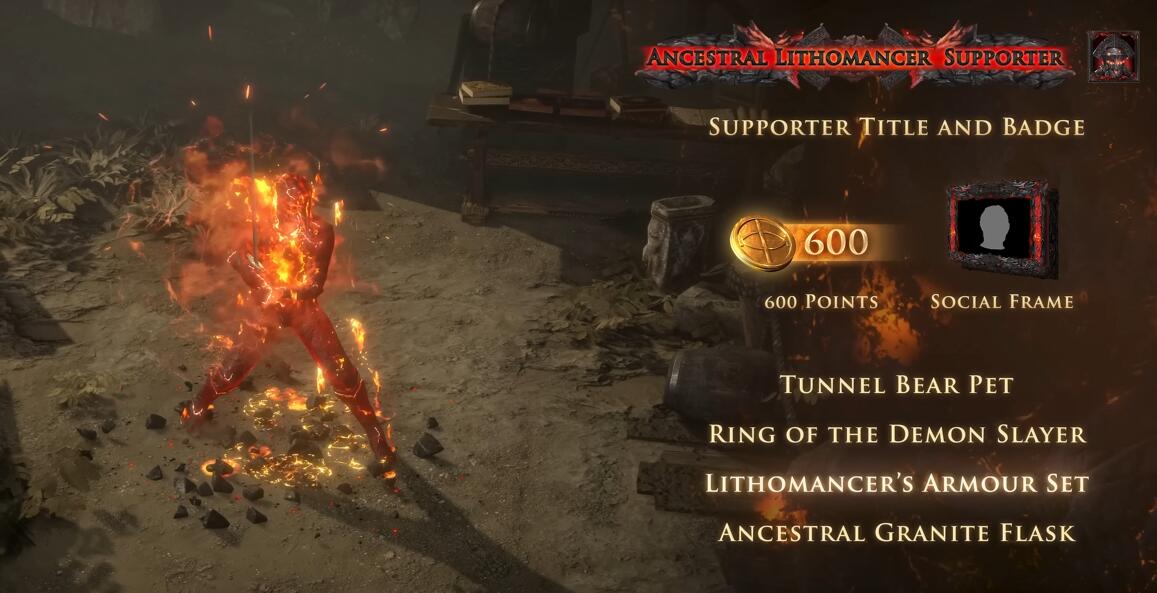 This set includes an ancient stone that crumbles when you take damage, revealing the crimson core inside. The stone reforms if you haven't taken damage recently. It's a unique and visually striking effect that adds a bit of drama to battles and can help you keep track of your health in the heat of the moment.
The Ancestral Granite Flask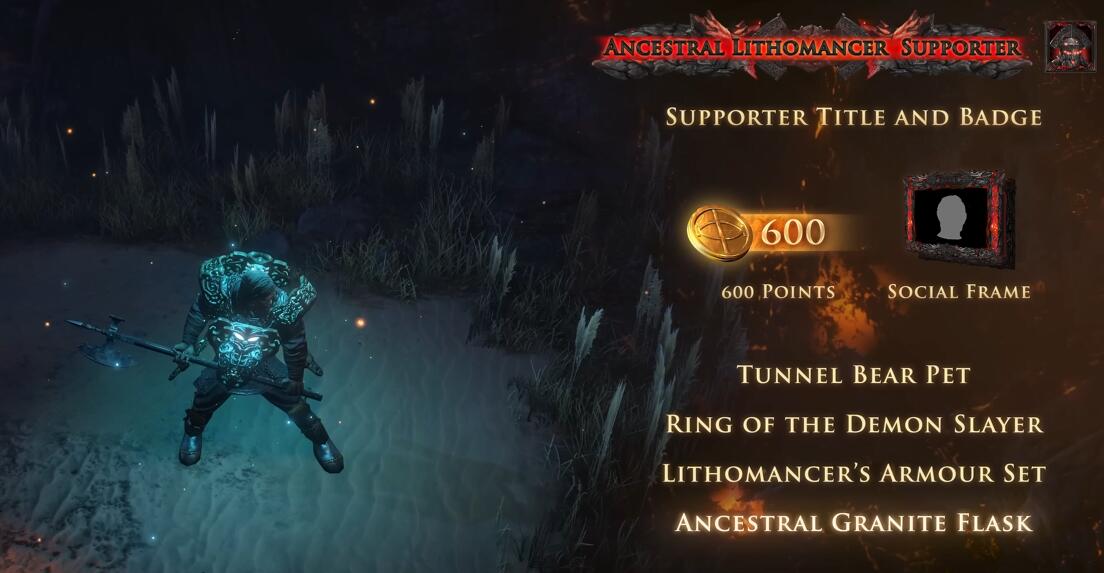 A sip from this flask causes a Karui Ancestor to appear and surround you in protective wards. The Karui Ancestor rallies you to battle and can be a valuable asset in tough fights. It's a great way to add some extra defense to your build and can help you survive in challenging situations.
The Ancestral Portal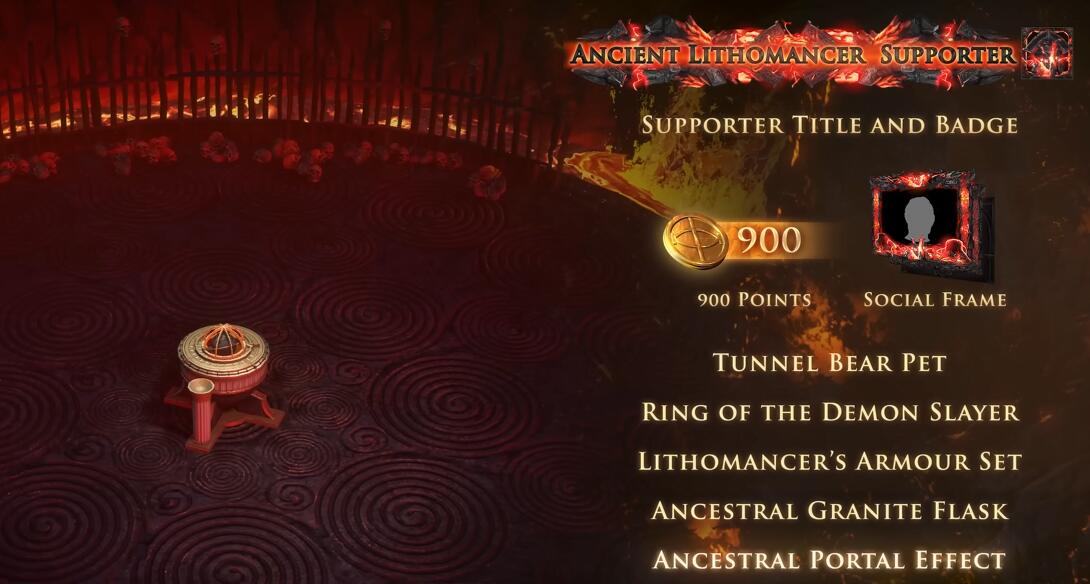 This microtransaction encases you in molten armor when you travel through it. The summoned Karui Ancestor also rallies you to battle and seems to have an unhealthy obsession with combat. It's a fun addition to the game and can be useful for escaping dangerous situations or for making a grand entrance.
The Gunpowder Foot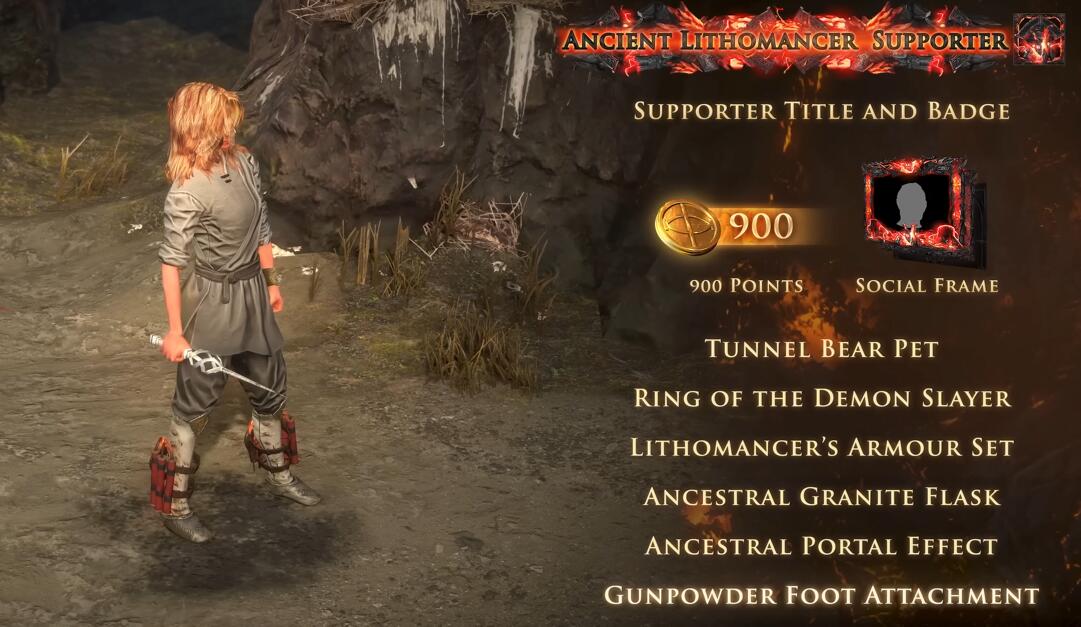 This attachment straps explosives to your legs, dispersing lit gunpowder behind you. It's a unique and exciting effect that can be fun to use in races or for escaping enemies. However, be careful not to let the gunpowder catch up to you, as it can deal damage you as well.
In conclusion, the Lithomancer series of supporter packs contain some great microtransactions that can add an extra layer of excitement and fun to your gameplay experience. Whether you're navigating the dark depths of the mine with the Tunnelbear or rallying with the Karui Ancestor, these microtransactions are sure to enhance your adventure in Path of Exile.
Most Popular Posts
Popular Category Lists