Make ESO Gold With Jester's Festival and Jubilee Event Guides in April
April is a highly anticipated month for Elder Scrolls Online players, as it brings two of the biggest events of the year - the Jesters Festival and the Jubilee Event. Both events offer great opportunities for players to make eso gold, and in this guide, we will cover the best strategies to maximize profits during these events.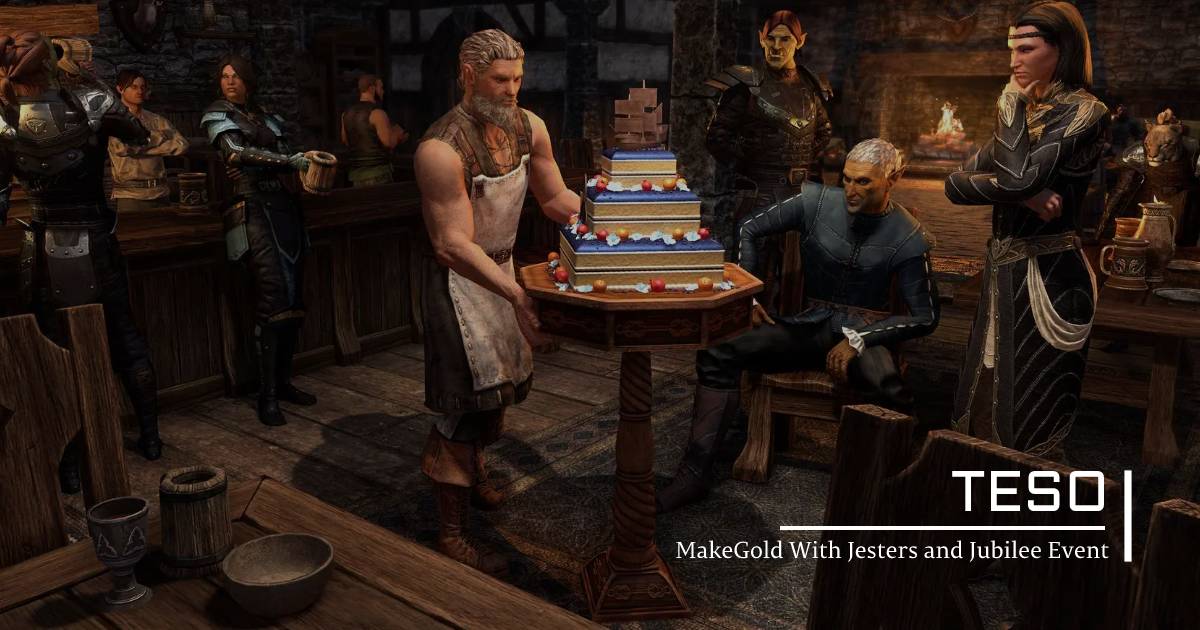 Jesters Event
The most profitable item to sell during this event is a scrap of minstrel's cloth, which is used to create costumes. Motes of harmony and memento mori are also highly profitable, as they can be used to make mementos and give players achievements. Another great way to make gold during the Jesters Festival is to buy and sell new motifs, as they are at their highest value when first released.
Training gear especially the Heartland set is also in high demand during this event. Perfect roe from fishing can also be profitable, though not as much as before. Players can also consider farming rewards of the worthy by equipping low-level characters with double XP items to complete battlegrounds and sell the rewards for a profit.
Jubilee Event
Moving on to the Jubilee Event, daily crafting writs are the most profitable activity, yielding a variety of valuable items. Daily delves and world boss quests, as well as specific zones such as Galen and Blackwood, can also yield money and sets. The new bone mold outfit style page is also lucrative to farm.
Players should also take advantage of the double XP event by doing daily dungeons on new characters to quickly level up and earn rewards. The ESO ISO document is a great resource to find profitable items to sell, and players can use the ESO history feature to determine what items are selling and for how much.
Overall, April is a great month for Elder Scrolls Online players looking to make some gold. By taking advantage of the Jesters Festival and the Jubilee Event, players can make a significant amount of money.
Most Popular Posts
Popular Category Lists