POE 3.21: CoC Ice Nova Assassin Build | Cyclone Cast On Critical Strike
Welcome to the guide for the POE 3.21 Crucible League CoC Ice Nova Assassin Low-Life build! This build is designed to provide you with high damage output and fast farming poe currency capabilities, making it perfect for players who want to focus on enjoying the game without worrying too much about complex mechanics. In this guide, we'll cover everything you need to know about this build, including its defenses, item breakdown, gem setup, and more.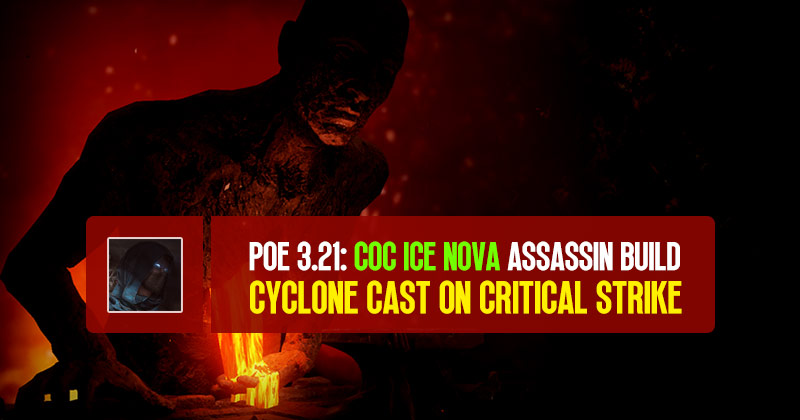 POB Link: https://pobb.in/nlYuwIf6a8z2.
Character Defense
The main defense of your character is evasion. You can increase your evasion by using an emerald bottle, which has a chance to gain a bottled dose when you land a critical hit and increase your evasion.
You'll also need a Phasing Flask for phasing and reduced charge usage, as well as increased critical strike. Additionally, use immunity to bleeding and corrupted blood flask, a reduced mana cost flask, and two others of your choice.
Item Breakdown and Anointments
The mandatory items for this build are Essence Worm, Prism Guardian, and a Stygian Vise. You'll need a Crystal Belt base with increased maximum Energy Shield and flat maximum Energy Shield, plus whatever other stats you need, such as resistance or strength. You should apply 20 catalysts for the defense modifier.
For your gloves, look for increased damage with hits against chilled enemies, flat accuracy, dexterity, and maximum Energy Shield. You can also look for chaos resistances or stats, as well as using Orbs of Alteration to get implicit inflict cold exposure on hit.
One of your rings needs to have a non-channelling skills mod (-7 is mandatory), while the other should be a synthesized base with a -3 total mana cost implicit. Remember to apply a catalyst for the attribute and craft non-channelling skills. For your boots, use Stampede Boots and anoint them with Essence Sap.
Gem Setup
For your chest, use Cyclone, Awakened Cast on Critical Strike, Ice Nova, Greater Multiple Projectiles, and then either Added Cold or Cold Penetration (or Frostbolt if you don't have Inflict Cold Exposure on your gloves). For your shield, use Grace, Hatred, Discipline, and then something of your choice (you can use Cold Snap or Steel Skin). For your gloves, use Vortex, Precision, Chill, and then something of your choice.
Conclusion:
Path of Exile Assassin Cyclone CoC Ice Nova Low Life build, is a powerful build that can help you get through the toughest content. By following the steps above, you'll be able to farm a Crimson Temple with ease and take on bosses and Guardians with ease.
Most Popular Posts
Popular Category Lists