Guide to Leveling Up in Star Wars: The Old Republic
Leveling up your character in Star Wars: The Old Republic can be a daunting task. With so many options, it can be difficult to figure out the best way to level up quickly and efficiently. In this guide, we'll cover the different ways of leveling up your character and how to make the most of your time.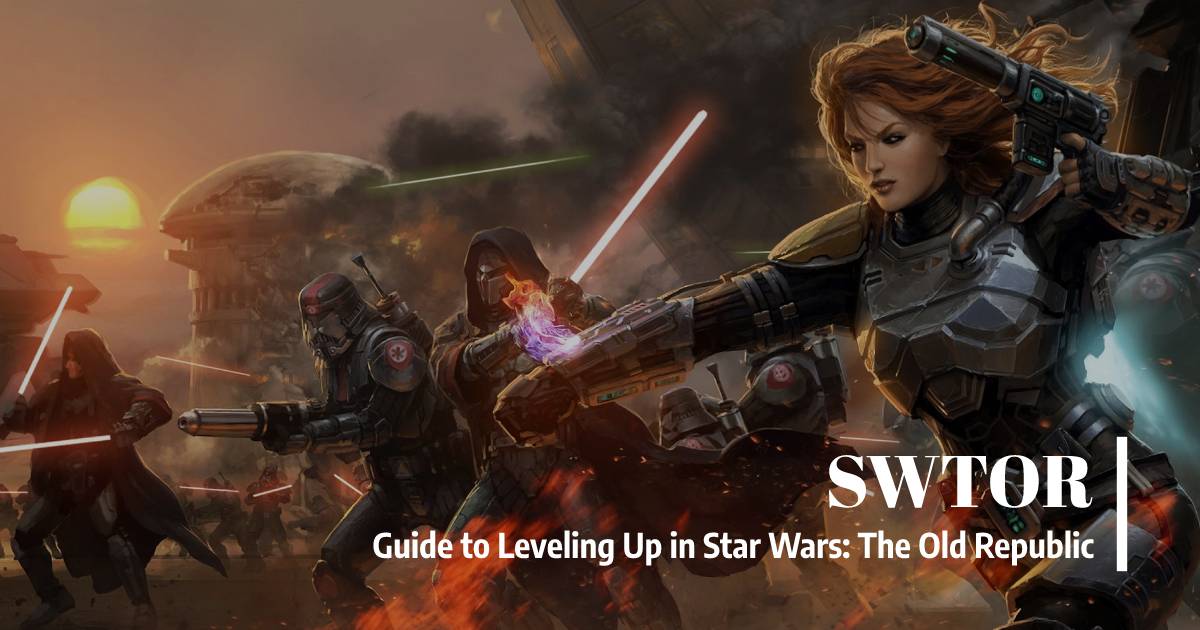 ↖ Understand e basics
Before you start leveling up, it's important to understand the different ways to do so. The class missions that are part of your origin story will provide you with around 25 hours of gameplay. Additionally, there are world exploration quests, flashpoints, and space exploration missions that you can take part in.
↖ Take advantage of VIP subscription
If you're a VIP player, you will get rest experience which gives you an additional bonus. Even if you're playing free-to-play, you will get complimentary major experience boosts which last for around three hours and give you a 25% bonus.
↖ Explore the planets
When you arrive at a planet, you will get the story arc mission for the planet, and there are also repeatable missions, PvP missions, mission objectives, mission areas, and group missions. These are represented by icons on the map and you will need to make sure that the exploration missions filter is turned on. There are also mission drop boxes which can give you missions and gear.
↖ Try out Flashpoints
Flashpoints are also a great way to level up. You can queue up for a flashpoint in the group finder and it will instantly teleport you to the instance and scale it for you. You can also go to the fleet and pick up flashpoints from the mission area. For post-level 50 content, you can also find flashpoints on Ilum.
↖ Take part in Space Combat Missions
On your ship, you will also find space combat missions which provide you with experience points as well. These missions are represented by a yellow icon on the map and you will need to make sure you have the right level of upgrades for your ship.
↖ Participate in Conquest
Finally, you can also take part in Conquest. This is an extra bonus mode which earns you conquest points by doing quests and missions. Depending on your guild, you will earn more points. If you reach 100,000 points, you will get rewards such as companion gifts, Credits, a cache of weapons, and a minor class mission experience boost.
By following these tips, you can level up your character in Star Wars: The Old Republic quickly and efficiently. With a bit of practice, you'll soon be a force to be reckoned with!
Most Popular Posts
Popular Category Lists