Making Witch Build More Defensive in PoE Crucible League Guides
Welcome to the Path of Exile 3.21 Crucible League, where you can level your witch and compete with others. However, to survive and thrive, you need to make sure that your witch build is as defensive as possible. Whether you are a newer player or a veteran, this article will provide some helpful tips for making your witch build more defensive in the Crucible League.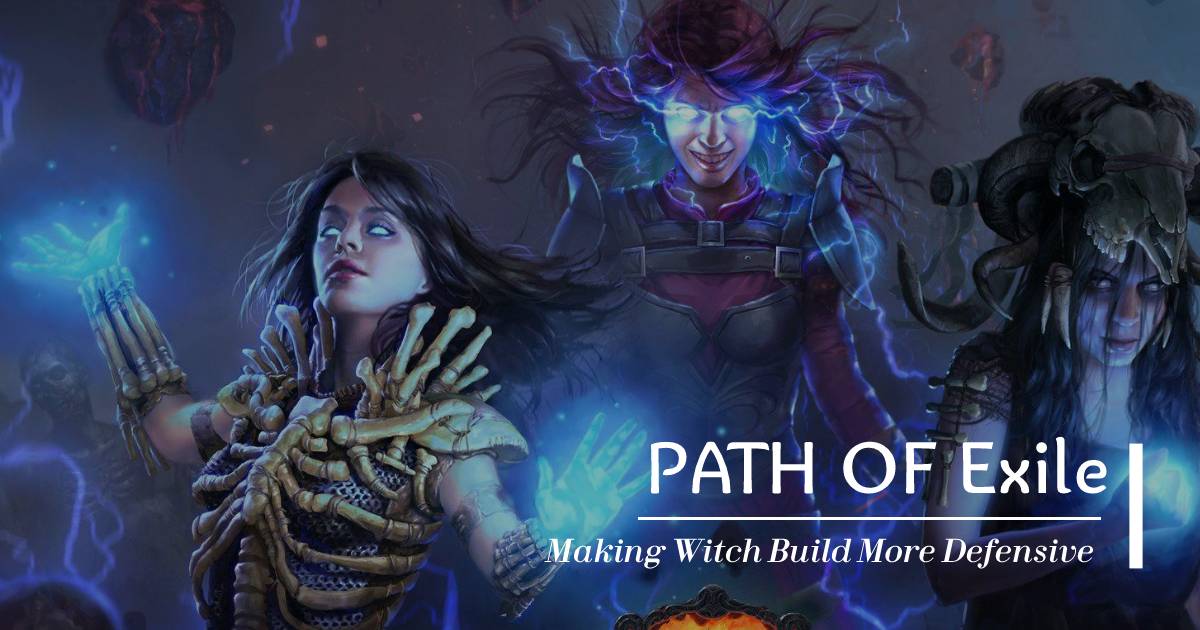 ↖ Baseline Defense
The baseline defense for a witch build is 300 life per act. As you progress further, you should aim for 600-900 life by the time you fight the Vaal Oversoul, and at least 3,000 life by the time you reach maps. To achieve these goals, take every life node you can and look for any pieces of gear that don't have life on them. Craft life onto them if possible.
↖ Flasks
Flasks are a major part of your defense in Path of Exile, and it's essential to use them wisely. Look for a suffix that says increased armor and one that says increased evasion, and then you want to be using, at the very least, a jade and a granite flask. This combo can more than double the amount of armor and evasion you have with flasks alone.
↖ Armor and Evasion
Having armor and evasion on your gear is essential for defense. The energy shield is not as effective, so try to get as much armor and evasion as possible. You can use veiled prefixes and look for implicit that say physical damage reduction, but at low values. It may also be beneficial to wear a shield if you're willing to give up some damage. Make sure your armor is at least 10K for it to be effective.
↖ Life Regeneration
Life regeneration is an important part of the defense. The Fire Mastery node is a great way to get life regeneration, and you can get up to 150-200 fire resistance for even more life regeneration. Additionally, you can use your life flask and later on, Blood Drinker, to give you more recovery. You can also look for life on the block with a shield if you want to get tankier.
↖ Chaos Resistance
Chaos damage is becoming increasingly common in the Crucible League, so ensure your chaos resistance is up to par. You can get it from amethyst rings and flasks, or you can take the Tolerance node to get 39 chaos resistance.
↖ Map Mods and Altars
Finally, be careful with the map mods and altars you select. Some of them can be very dangerous to your character and can take you by surprise if you're not prepared. Make sure you have enough life and resistance to handle whatever comes your way.
↖ Conclusion
Making your witch build more defensive in the Crucible League can seem daunting, but it doesn't have to be. By following these tips, you can ensure your witch build is as safe and secure as possible. Remember to prioritize life, flasks, armor and evasion, life regeneration, chaos resistance, and map mods and altars. With these tips in mind, you can become a formidable force in the Crucible League.
Most Popular Posts
Popular Category Lists