Is Path of Exile Crucible League Mechanic Worth Play?
Are you considering playing in the Crucible League Mechanic in Path of Exile? In this guide, we'll take a closer look at the league mechanic to help you decide if it's worth it. let's take a quick overview of the league mechanic. In the Crucible League, you must reveal the tree of 50 weapons to earn any PoE Currency rewards. To do so, you need to find a weapon, identify it, and then complete the league mechanic on either Tier 1 or Tier 2 maps. Although this may sound daunting, it's not as difficult as it seems.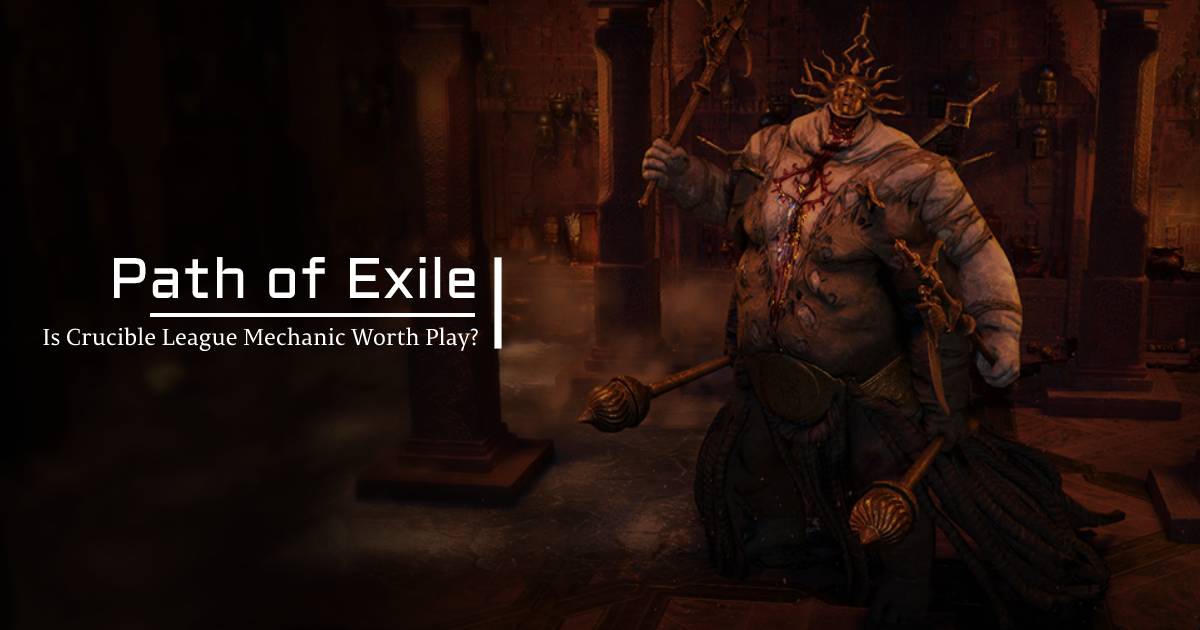 To begin, make sure you have all the Heist notes and some of the Blight notes, as well as the oil extractors and Blight bosses. Once you've blocked some league mechanics on your Atlas, you're ready to enter the map and start the league mechanic.
The league mechanic involves killing all the mobs in the area before you can start. Once you've done that, you can place your totems and attempt to reveal the tree. Although the mobs are challenging to kill, it's achievable with persistence.
Once you've revealed the tree, you'll receive rewards such as increased implicit modifier magnitudes, additional fire damage, critical strike multiplier, reduced movement speed, and more. However, after revealing 25 weapons, only 3 of them had any reward, and the rewards themselves weren't that great. For example, we received 3 Chaos orbs from one weapon and 20 Chaos orbs from another.
Overall, it's clear that the Crucible League mechanic isn't worth it. You'll need to do at least 10 maps to earn any decent rewards, and even then, they aren't great. If you want to play in the Crucible League, it's best to focus on the core game and not worry about the league mechanic.
In conclusion, the Crucible League mechanic may sound appealing, but the rewards aren't worth the time and effort required to obtain them. Instead, focus on the core game and enjoy the many other exciting features that Path of Exile has to offer.
Most Popular Posts
Popular Category Lists