Diablo 4 Seasonal Updates and Quality of Life Guides
Diablo 4 has been creating a lot of buzz lately and for good reason. With all the new details being revealed, players are eagerly anticipating the game's launch. One thing that has been confirmed is the introduction of seasonal updates, which will consist of additional story content and new mechanics and features. In this guide, LOLTANK will provide you with all the latest information on seasonal updates and game quality of life in Diablo 4.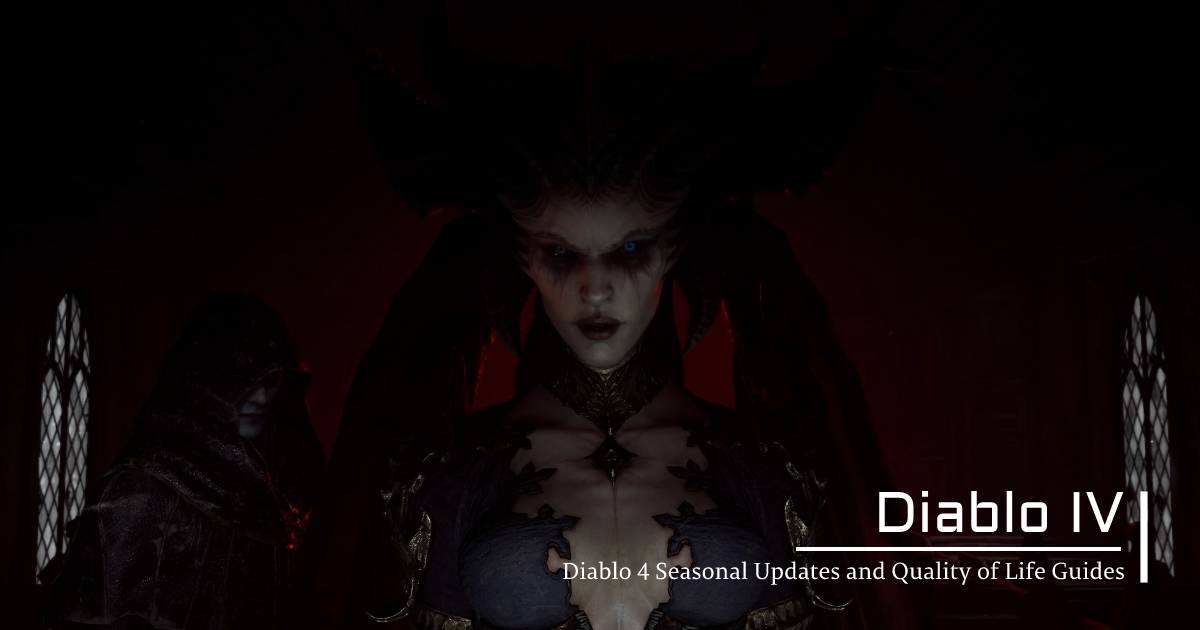 ↖ What Are Seasonal Updates?
Seasonal updates in Diablo 4 are temporary updates that introduce new mechanics and features to the game. Each season will have a specific theme, and along with that theme, there will be story content to support it. The story content will only be available during that season and will be tied to the new mechanics and features introduced in the update.
↖ How Will Seasonal Updates Work?
Blizzard has confirmed that there will be quarterly updates for Diablo 4, which will include new story content and a new seasonal battle pass. The battle pass will come in both a free and premium form, with the premium version costing around $10. To progress through the battle pass, players will need to complete various in-game activities that earn them a favor. These activities include completing quests, killing monsters, and completing objectives in the seasonal journey.
it will take roughly 80 hours to complete the entirety of the battle pass. Leveling a character to level 100 may take even longer, depending on how the player plays. It is also possible to skip the campaign with additional characters once the main campaign is completed. This will allow players to jump straight into the open world with all the end-game content in place.
Blizzard has also confirmed that there will be systems in place to avoid making the game feel too repetitive in certain areas. However, they have not yet clarified how this will work in terms of actual level scaling and difficulty settings.
↖ What Happens to Stats and Progression During Seasonal Resets?
Blizzard has confirmed that there will be hard resets every season, which will reset stats and progression. However, the stats obtained from the altars of Lilith will not be included in this criteria. The altars of Lilith are tied to all characters and will be permanently tied to them. Other things like potions and skill points will be reset, and the codex of power may also be included in the reset criteria.
Blizzard has also stated that they will be adding various tools to make the reputation system feel as non-repetitive as possible. They want to ensure that accumulating content does not become a barrier for new or returning players.
↖ Conclusion
Diablo 4's seasonal updates are an exciting addition to the game, offering new mechanics, features, and story content to keep players engaged. The seasonal battle pass provides a way to earn rewards by completing in-game activities, and there will be systems in place to avoid making the game feel too repetitive. With Blizzard's focus on game quality of life and reducing barriers for new and returning players, Diablo 4 promises to be an enjoyable experience for all.
Most Popular Posts
Popular Category Lists