Making Path of Exile Perfect Weapon Crazy General by Imprint Beast Guides
In this PoE guide, we will discuss how to farm beasts in order to obtain an imprint beast, which is required to imprint a valuable weapon. This is especially important in the current league, where players are looking to create the perfect weapon. The imprint beast we are after is the Crazy General, which can be sold for 1.7 to 2 Poe divines.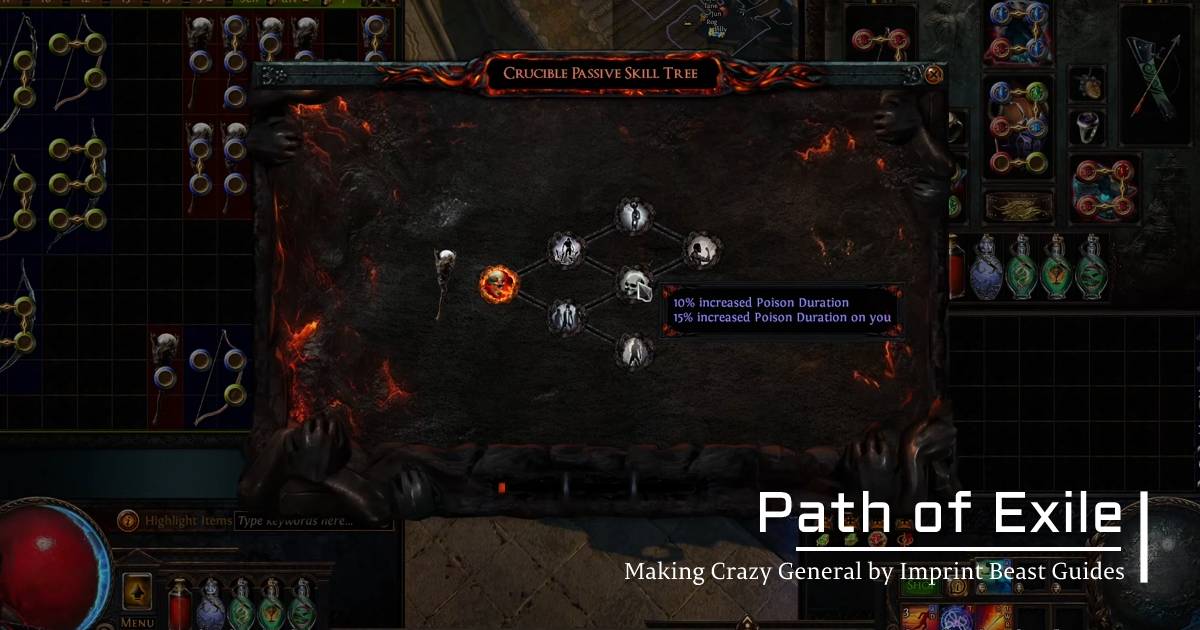 To start farming, we will take the Cherry Scarabs and farm on low-tier maps below tier 5. This is because some beasts can only spawn in higher-tier maps, and the chance of getting the Crazy General is higher in low-tier maps. We also need an Atlas tree, and the most important note is Great Migrations, which means that the maps have additional packs of beasts, and beasts can appear in pairs.
We don't need Einhar missions because we will be using Scarabs. The yellow beasts have a chance to be replaced with red beasts, and we will have a lot of yellow beasts, which means a lot of red beasts. The beasts we are searching for will be more common and rare. We take note that beasts have an increased chance to be from the deep to target the Crazy General.
We start with maps such as Fields and Dunes, and we don't take Heist at the moment. We just focus on the beasts and the map to have some map sustain. We do 20 maps, and after we're finished, we will see how many valuable beasts we have obtained.
The valuable beasts include the Crazy General, which is the most valuable, as well as some other good ones. After 20 maps, we can count how many valuable beasts we have obtained.
Overall, farming beasts is a great way to obtain valuable beasts, especially the Crazy General, which is required to imprint a valuable weapon. By using Scarabs and farming on low tier maps, we can increase our chances of obtaining these valuable beasts.
Most Popular Posts
Popular Category Lists