Poe 3.21 Broken Rejuvenation Totem Juggernaut Build
This guide will showcase a broken Rejuvenation Totem build that can be used in Path of Exile. This build utilizes a trap-based system that throws out totems, allowing players to get more than the totem limit of three. With the mod items Explode on death, feeling 600 of their life as damage, the totems Explode when they die, dealing massive damage.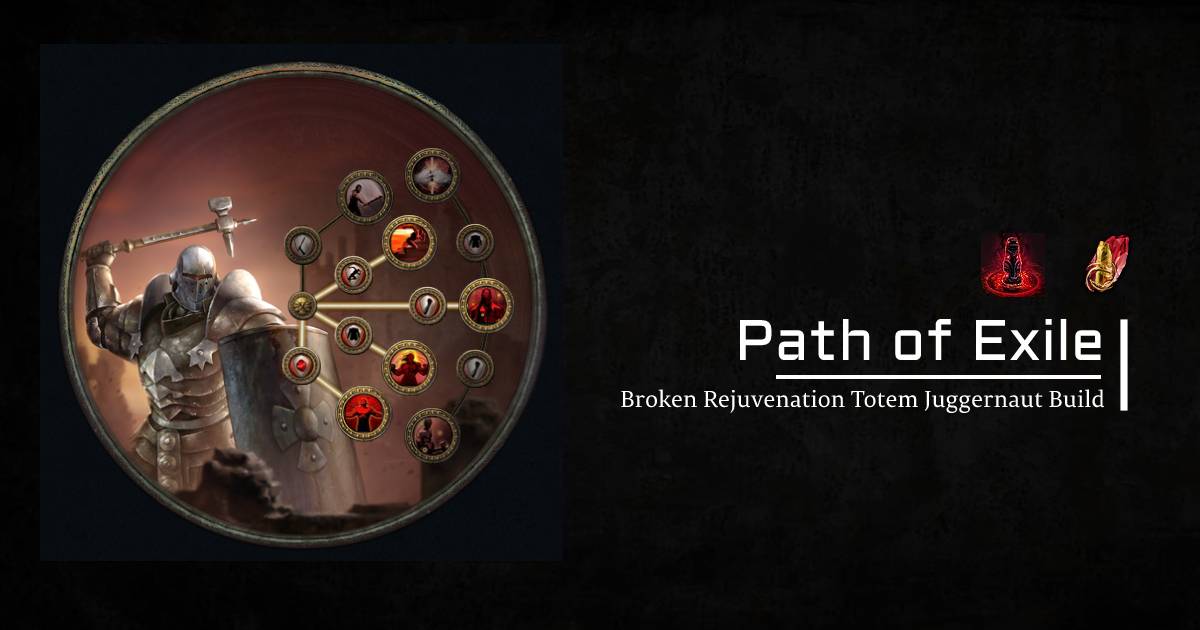 ↖POB Link: https://pobb.in/Am54_f2XLgff
↖Gear
All that is needed is a terrible bow with the totem explode crucible mod, and the rest are random rares. The build works well with Herald of Ash, but if you're going poison, you can use Plague Bearer to clear even better. You can also use Asenath's Gloves and a Divine Blessing Malevolent setup for even higher damage.
↖Gems
The gem setup for this build is not even leveled, with only levels 18 and 17 for Rejuvenation Totem. Devouring Totem is the best for damage, so players who want to get the most out of this build should use that gem.
This build is incredibly broken and can be used in various ways, from pure hit damage to poison and fire. A rudimentary tree for a tanky Jug setup is provided in the guide, but players can create their own tree as they see fit.
Overall, this is a powerful build that is easy to put together and can be used in various ways. Players can customize it according to their needs, making it a versatile build that is worth trying out.
Most Popular Posts
Popular Category Lists