How to find cheap and effective jewels for your build | POE 3.21?
Jewels are an essential part of any Path of Exile 3.21 builds. However, finding the right jewels with the stats you need can be challenging, especially for new players. In this guide, we'll show you some tricks to help you find the perfect jewels for your build at an affordable price.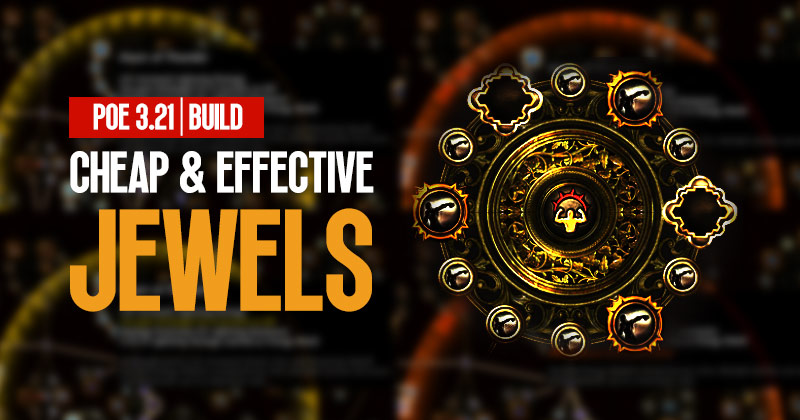 ↖ Step 1: Determine What You Need
Before you start looking for jewels, you need to know what stats you're looking for. You can get this information from your POE build guide or by experimenting with custom modifiers in Path of Building. Look for stats that will boost your damage or survivability, such as increased maximum life, damage over time, area damage, or attack speed.
↖ Step 2: Search for the Perfect Jewels
Once you have a list of desired stats, it's time to start searching for jewels. To find a perfect jewel, go to the search function in Path of Exile and input the desired stats. If you want to narrow down your search further, add a stat group count of 2 or 3 to ensure you're finding the right jewels. Keep in mind that the more specific you get with your search, the fewer results you'll find.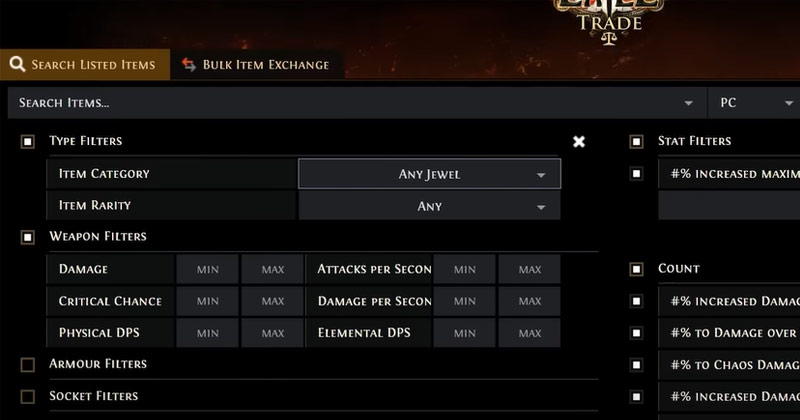 ↖ Step 3: Consider Corrupted Jewels
Corrupted jewels can offer additional stats and benefits but come with the risk of losing the jewel entirely. If you're looking for a more significant boost to your build, consider purchasing a corrupted jewel. Be aware that corrupting a jewel with three or more desired stats can be a considerable risk.
↖ Step 4: Lower Your Standards
If you're not finding any perfect jewels, lower your standards by removing a desired stat or lowering the stat group count. You may have to compromise on certain stats, but you can still find decent jewels at a lower price.
↖ Step 5: Shop Around
Finally, don't settle for the first jewel you find. Shop around to find the best deal. Check different trade sites and keep an eye on prices to see if they fluctuate. Be patient and wait for a good deal to come along.
Conclusion:
Finding the perfect PoE jewels for your build can take some time and effort, but with these tricks, you can save some currency and still get the stats you need. Remember to be patient and keep searching until you find the perfect jewel at the right price.
Most Popular Posts
Popular Category Lists