Farming Poe Currency in Delve Mechanics Guides
Delving is one of the most profitable mechanics in Path of Exile, and it's a great way to make Poe currency while enjoying the game. In this guide, we will discuss why you might want to delve and how surprisingly profitable it can be.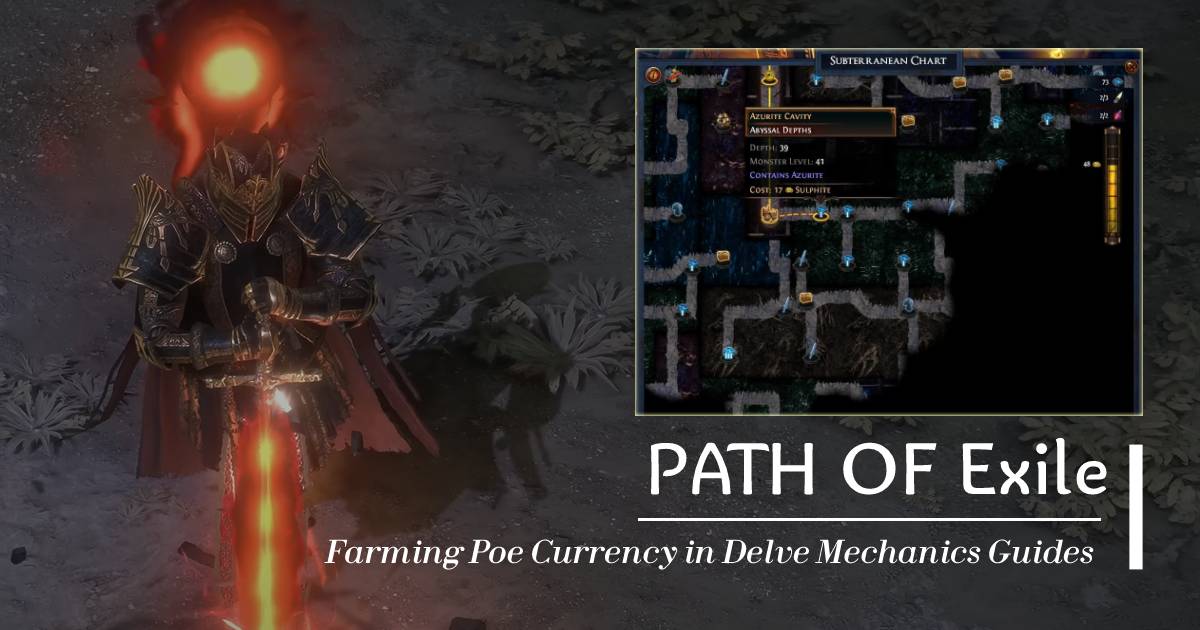 To start, let's look at the different types of nodes that you can target while delving. Specialty notes contain items with fire, minion, or curse stats. These nodes can give you plus one specter chests with a fracture, curse on hit rings, and minion damage or speed. Fractures are rare, but as you go deeper, they become more common. City nodes are another great way to get profit, with maps and awakened sextants being the two things you want. Awakened sextants keep going up in price, and polished delve scarabs are very cheap in terms of currency investment.
If you have a build that can go deep, you can find even more valuable items. Poison spark is a great build for delving, but you can use any other build that is strong enough to handle the difficulty. Delving can be time-consuming since it takes time away from mapping, but it can be worth it if you're looking to make currency.
It's important to note that the deeper you go, the more difficult it gets, and only the best builds can go very deep. You can go sideways to avoid increasing the difficulty further. Your number one priority should be finding bosses, as they can drop valuable items like Doryani's Machinarium and Ultimatum Aspects. The uprisings can sell for 2.8 to 2.9 divines each, while the Machinariums sell for about two divines each.
In terms of drops, it's important to break walls in the darkness to find additional currency. While some fossils won't be worth much, others like perfect fossils can sell for up to 10 chaos orbs each, depending on how many you have.
Overall, delving is a great way to make currency in Path of Exile, and it's a lot of fun. It can be a bit time-consuming, but it's worth it if you're looking to make a lot of currency. With the right build and strategy, you can make hundreds of divines and have a lot of fun doing it.
Most Popular Posts
Popular Category Lists