How to Making Poe Currency with crafting Flasks?
In Path of Exile, each character has the capacity to carry up to five flasks. These flasks are rechargeable potions that can restore health, and mana, or provide temporary bonuses. When a player enters a town or hideout, all of their flasks are automatically fully recharged. However, if a flask is equipped within a hostile area, it has zero active charges by default. Flasks come in three categories: normal, magic, and unique. There are no rare flasks, and they cannot be corrupted. we're going to go over a quick guide to crafting flasks. Flasks are an essential part of Path of Exile gameplay, and making them is an easy way to earn some Poe currency. So, let's get started!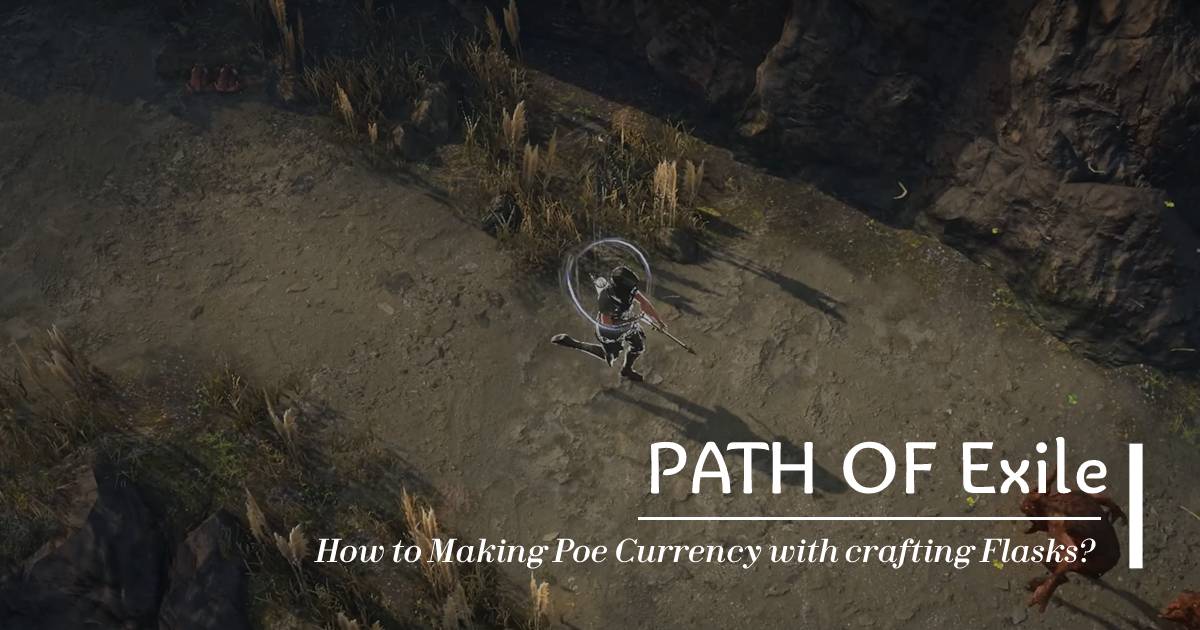 Firstly, it's important to note that flask crafting is a great option for those who don't have a lot of currency to start with. While some of the higher-end flasks can sell for a significant amount, we will focus on crafting flasks that have a quick profit turnaround.
Now, let's take a look at some mods that we want to aim for when crafting flasks. For example, a Quick Silver Flask with a tier-one movement speed mod is highly desirable. However, it's not the easiest mod to hit, and we're not going to focus on it too much. Instead, we will look for mods like Prefixes gain a Flask Charge when you deal a Critical Strike, which is excellent for crit-based POE builds. Another good prefix is Increased Armor, which is a solid defensive mod.
When crafting flasks, it's essential to keep an eye out for mods that are highly valuable but not too difficult to obtain. For example, a Diamond Flask with a tier one increased effect mod and a tier two or three crit chance mod is highly desirable and can sell for a decent amount of currency.
To begin crafting flasks, start with a basic flask and use an Alteration Orb to try and hit a desirable mod. If you get a desirable mod, use Augmentation Orbs to add another mod to the flask. Repeat this process until you have a flask with several desirable mods, and then sell it for a profit.
It's important to remember that not all flasks are created equal, and not all flasks will sell for a high amount. However, with some luck and persistence, you can craft flasks that are highly valuable and in demand.
In conclusion, crafting flasks is an easy way to earn some currency in Path of Exile. By focusing on mods that are in demand and not too difficult to obtain, you can create flasks that are highly valuable and can be sold for a decent amount of currency.
Most Popular Posts
Popular Category Lists