PoE 3.21 Eeffective at quickly Blade Vortex Occultist Build
Path of Exile is a popular action role-playing game that requires players to level their characters through different challenges and obstacles. Leveling can be a tedious and time-consuming process, but with the right setup, it can be a fun and enjoyable experience. In this guide, we'll take a closer look at a cool Build to level a character that has been used with great success.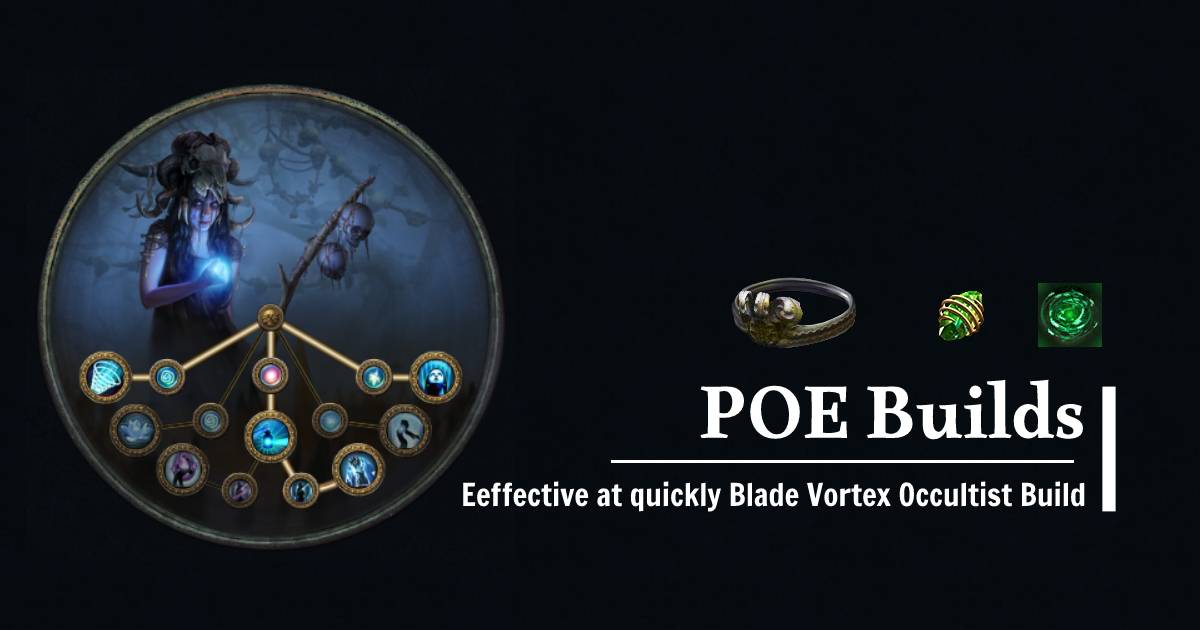 The Build revolves around the use of trigger mechanics and the Asenath's Mark item, which can be equipped at level 9. The setup includes the use of Quill Rain with a Rain of Arrows and a Manaforge Arrow Support with another Rain of Arrows. Everything is converted to cold damage with the use of a Crim Server, which is available from around levels 10-12. The setup also includes increased skill effect duration and area of effect, which helps to increase the efficacy of the abilities.
One of the cool things about this setup is the use of Blink Arrow with a Phantasmal quality, which grants two charges. When Blink Arrow is used, it grants a stack of BV, which can be quickly stacked by using the ability again. The Mirage Archer also automatically triggers, which helps to increase the damage output. Reign of Arrows also triggers the Mirage Archer and helps to stack BV, making the setup very powerful for leveling.
The build is very effective at quickly clearing packs of monsters and bosses. The character is also very durable due to the focus on cold damage and the use of Elemental Overload. The setup is scalable and can be modified as the character progresses through the game. It's a great way to have fun while leveling, which is often a tedious process for many players.
EndGame Pob Link: https://pobb.in/mULkHO0-oEmf
In conclusion, leveling setup is a fun and effective way to level a character in Path of Exile. It includes the use of trigger mechanics and the Asenath's Mark item, along with the conversion of everything to cold damage. The setup is scalable and can be modified to suit the player's preferences as they progress through the game.
Most Popular Posts
Popular Category Lists