GTA 5 Guide: How to Get Started and Build a Successful Criminal Career
GTA 5 has been around for a decade and is still as popular as ever. With its massive open world, and a wide range of vehicles, weapons, and activities, the game can be overwhelming for first-time players. In this guide, we'll provide a step-by-step approach to help you get started and build a successful criminal career.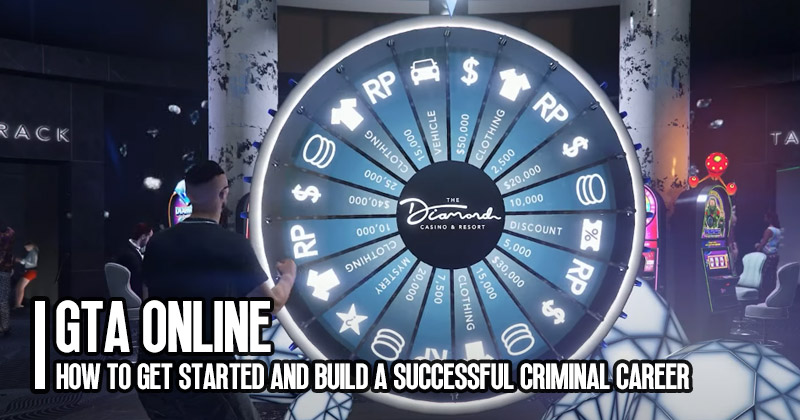 ↖ Step 1: Selecting a Criminal Career
When you first start the game, you'll have four options for a criminal career: CEO, Motorcycle Club President, Gunrunner, and Nightclub Owner. Out of these, we recommend the Nightclub Owner, as it will be the most profitable. To become a Nightclub Owner, you'll need to purchase the Mission Row Nightclub for 1.44 million dollars, select Omega Interior for 563,000, and the Kuruma Armored for 700,000. You'll also need to purchase the Special Carbine (15,000) and the Machine Pistol (6250).
↖ Step 2: Grinding
Once you've selected your criminal career, you'll need to do a bit of grinding to get to 2.2 million dollars so you can purchase the Kasaka Sub. You can do this by going through the Drug Wars Update, which will reward you between 20k and 50k for each mission, plus an additional 250k when you've completed all six. You can also visit the Diamond Casino & Resort and claim a membership for 500 dollars, which will reward you with 1000 chips and daily spins of the Lucky Wheel. You should also collect all the collectibles, as they are quite rewarding.
↖ Step 3: Kasaka Sub
Once you've reached 2.2 million dollars, you can purchase the Kasaka Sub. You should request the Sparrow approach vehicle, as it will make life a lot easier for you. You'll need to scope out the island, and there are maps available to help you find all the primary and secondary targets. When you've completed the mission, you should exit the compound by swimming in the opposite direction of the main dock. You'll get around a million dollars for completing the mission, and you should repeat it until you make back your initial investment.
↖ Step 4: Upgrading
Once you've reached 2.2 million dollars, you can upgrade your Brickade 6x6 to the Acid Lab for 750,000 dollars. You'll then need to do the resupply missions for the meth lab and eventually, you'll need to do a delivery, which will reward you between 200k and 300k.
↖ Step 5: Repeat and Expand
By following these steps, you should have a steady income and be well on your way to becoming a successful GTA 5 player. You can repeat the above steps to earn more money, or you can expand your criminal empire by purchasing additional properties and businesses, such as a bunker, a vehicle warehouse, or a hangar.
Conclusion
Starting your criminal career in GTA 5 can be overwhelming, but by following these steps, you'll have a clear path to success. Remember to keep grinding and collecting collectibles, as they can provide a significant boost to your income.
Most Popular Posts
Popular Category Lists