How to Make GTA 5 Money and RP During Bonus Weekend?
It's bonus weekend in GTA Online, which means double money and RP in various jobs and Deadline modes. In this guide, we'll show you how to maximize your earnings and have fun while doing it. Deadline is an Adversary Mode in Grand Theft Auto Online that was released on November 8, 2016, as part of the Bikers update. The mode is based on the popular Tron light cycle racing game and features a futuristic setting where players compete on neon-colored bikes in a deadly game of cat and mouse.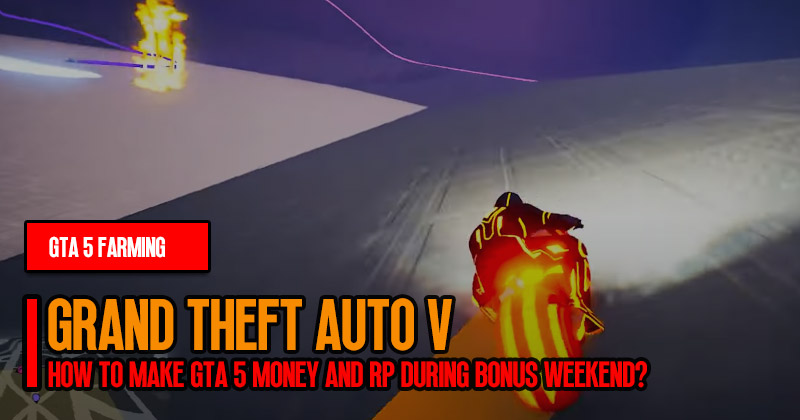 ↖ The adversary mode Deadline
This game mode pits players against each other on Tron bikes, leaving a trail behind them that destroys any other player who runs into it. The goal is to be the last one standing, or the first to win two rounds. Each player has four lives, and the duration of each round is five minutes.
To get started, go to Rockstar-created jobs and select adversary modes. All Deadline game modes are currently offering double money and RP. Once you're in the game, try to mess up the other players and get them to run into your trail. Keep moving to avoid getting blown up yourself.
During our gameplay, we set the game to first to die four times, which disqualified one player, leaving us in a 1v1 situation. We ultimately won, earning just under $24,000 for one round. We played three rounds, won two, and made close to $90,000.
If you're playing with friends, Deadline can be a lot of fun. And if you need some extra cash or rank boosts. They offer some of the cheapest and safest cash and rank services on all platforms.
↖ Acid lab bonus
This bonus is partially 50% more money and partially double money. Resupply missions are double money, and the actual submissions are one and a half times money. This means you can fill up your supplies faster and sell them for a bigger profit.
To get started, make sure you have everything set up with Dax. Source your supplies and take out any enemies along the way. You may need to use weapons like the Oppressor Mark II to take out armored vehicles like the APC tank.
Once you have your supplies, it's time to sell them. You'll earn 50% more money for the sale during the bonus weekend. Keep in mind that other players may try to attack you during the sale, so be prepared to defend yourself.
Overall, the bonus weekend is a great opportunity to make some extra cash and RP in GTA Online. Take advantage of double money and RP in Deadline and the acid lab bonus, and have fun while doing it.
Most Popular Posts
Popular Category Lists