Pokémon Go Legendary Master Ball Obtaining, Using Guides
Trainers worldwide have been eagerly awaiting the arrival of a foreign-exclusive item in Pokémon Go, and the time has finally come. That's right, the legendary Master Ball is making its way to the game! In this guide, we will discuss which Pokémon are worthy of this powerful item. So, let's dive in and explore the exciting possibilities!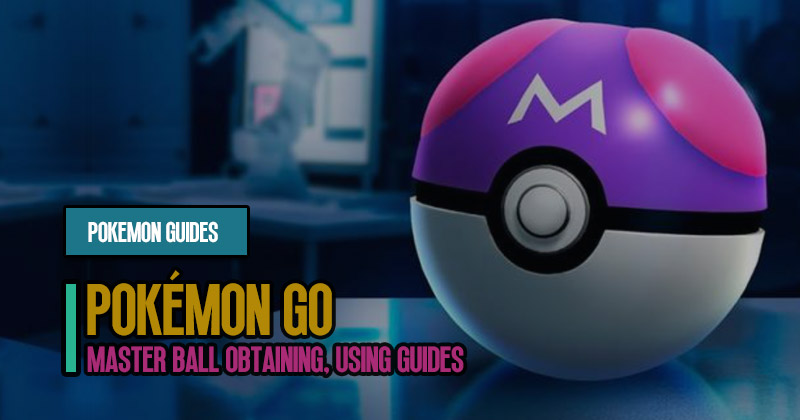 ↖ Obtaining the Master Ball
Before we delve into the Pokémon worthy of the Master Ball, let's first understand how to obtain this highly coveted item. Trainers will need to complete the seasonal special research called "Let's Go" to receive the extraordinary Master Ball. Remember, this is a rare opportunity, so use it wisely and keep an eye out for future chances to acquire more!
↖ Understanding the Master Ball
For those unfamiliar with the Master Ball, it boasts a 100% catch rate in the main series games. In Pokémon Go, it grants you an unprecedented advantage by significantly increasing your chances of catching any Pokémon encountered in the wild, through Raid Battles, or while using your daily incense.
↖ Which Pokémon to Use the Master Ball On
Now, the big question is, which Pokémon deserves the honor of being caught with the Master Ball? Let's analyze the catch rates of certain Pokémon to help you make an informed decision.
Currently, the Galarian Birds possess the lowest base catch rate, making them ideal candidates. These magnificent creatures, Galarian Zapdos, Articuno, and Moltres, have a base catch rate of 0.3% and a flee rate of 90%. However, it's important to note that their battle prowess is not exceptional when compared to other Pokémon in the game. Galarian Articuno ranks highest among the three in terms of combat performance, followed by Galarian Moltres and Galarian Zapdos.
↖ Considerations Before Using the Master Ball
While the Galarian Birds may appear tempting due to their rarity, it's crucial to weigh the pros and cons before using the Master Ball. Keep in mind that the Master Ball can only be used once, and there may be more crucial Pokémon in the future that require its unparalleled catching power.
Moreover, shiny Pokémon encountered in Raid Battles are not guaranteed to be caught, even with the Master Ball. It might be wiser to conserve this item for future encounters where the stakes are higher. For instance, imagine facing an elusive Pokémon like Arceus, the legendary "god" Pokémon, where catching it in a single attempt might be your only chance.
↖ Conclusion
The introduction of the Master Ball to Pokémon Go brings excitement and new possibilities for trainers. While the Galarian Birds with their low catch rates might be tempting, it's wise to carefully consider the long-term implications before utilizing the Master Ball. Remember, there will be future opportunities to acquire more Master Balls, so choose your catches wisely.
Most Popular Posts
Popular Category Lists