PoE Arrogance of the Vaal Divination Card Trade Rewards Guides
Welcome to this Poe Divination Card guide, where we delve into the exciting world of opening 64 sets of the Arrogance of the Vault. This unique item in Path of Exile offers implicit corruption, making it an intriguing prospect for players seeking valuable implicit, including the coveted Mage Blood flask with four flasks and the best-in-slot implicit. Join us as we embark on this adventure and aim for a 50/50 chance of obtaining these elusive items.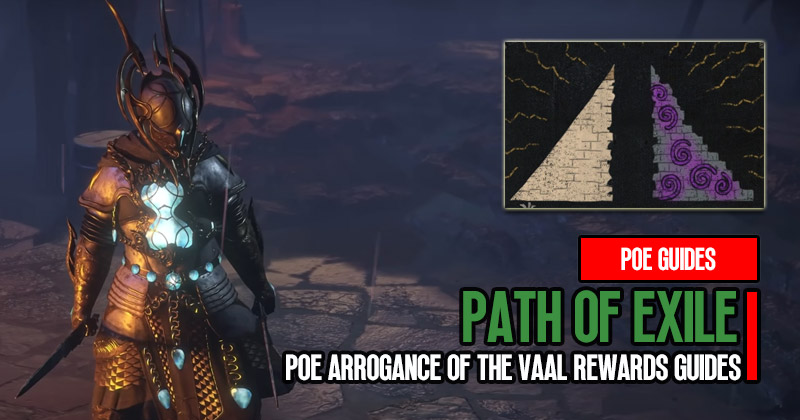 ↖ The Opening Process
To kick off our Arrogance of the Vault opening spree, we prepare a tab specifically for storing the results. Our journey begins with Storm Chargers, followed by a Clayshaper with Onslaught, already setting the stage for our summoner theme. As we progress, we encounter various items like Convoking Wands, Edge of Madness, and Anvils with additional curses, each offering unique implicit and potential value. We keep track of the items we obtain, noting their Rolls and potential profitability.
↖ Discovering Unique Items
While most items we encounter may seem ordinary or of low value, occasionally, we stumble upon gems that catch our attention. For example, Moon Sorrow, with flat lightning damage and damage penetration, presents an interesting budget wand option. We discuss the potential market value and usability of each unique item we uncover, such as Bloodbond, Scorpion's Coil, and more. Some items may prove useful for specific builds or as stepping stones for players on a budget.
↖ Duplicate Items and Market Value
Throughout our opening spree, we take note of duplicate items and reflect on their market value. We discuss the potential profitability of divination cards and whether they provide a profitable return when considering the overall cost of the sets. We come across some duplicates, such as Livor Mortis, Heartbreaker, and Kingmaker, evaluating their market demand and current pricing. Despite the duplicates, the overall number of unique items surprises us, making the opening experience more engaging.
↖ Evaluation and Profitability
As we near the end of our opening session, we evaluate our progress and assess the profitability of the Arrogance of the Vault sets. By comparing the total investment (around two to three divine orbs) to the potential returns, we analyze whether we have broken even, made a profit, or fallen slightly short. We highlight the items that stand out as potentially profitable, mentioning their market prices and desirability within the community.
↖ Conclusion
In conclusion, the opening 64 sets of The Arrogance of the Vault provide an exciting and unpredictable journey in Path of Exile. While the majority of items may fall within the realm of junk, the occasional unique finds, such as Moon Sorrow and Bloodbond, offer potential value. Remember that market conditions and item popularity may vary, so it's essential to stay up-to-date with the community's preferences and trends. We hope this guide has given you insight into the Arrogance of the Vault and the potential rewards it holds.
Most Popular Posts
Popular Category Lists