Diablo 4 Co-op System Guides: Maximize Solo Enjoy Extra 15% XP Bonus
Welcome to our Diablo 4 power leveling guide! If you're looking to level up your characters quickly and efficiently, you've come to the right place. In this article, we'll share a method that allows you to gain up to 15% bonus XP while playing solo. Whether you're a seasoned player or just starting your adventure in Diablo 4, this guide will help you make the most of your gaming experience.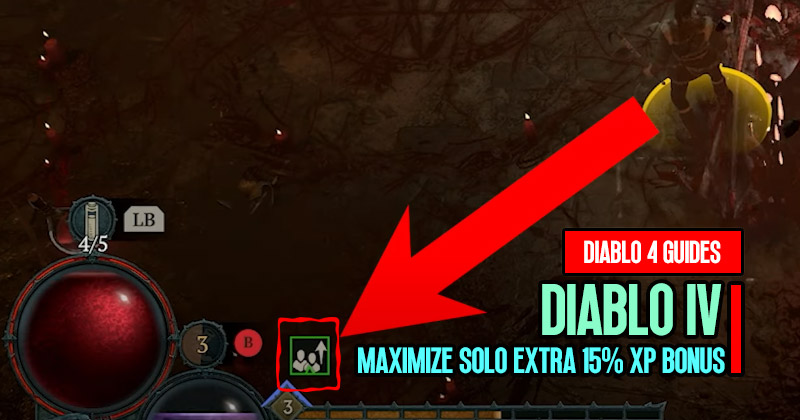 ↖ Utilizing the Co-op System
While many players prefer to level up by grouping with friends or joining clans, playing solo can be equally rewarding. We discovered a clever way to use Diablo 4's in-game co-op system, which grants you additional XP when playing with others. Using a second controller and going AFK (Away From Keyboard), you can simulate a co-op party and enjoy the extra XP benefits.
↖ Setting Up the Co-op System
You'll need a second controller and a second Blizzard account to use this method. Here's a step-by-step breakdown:
Create a second Blizzard account using a quick burner email.
Log in with your primary account and start a new game with a new character.
Progress through the tutorial area until you're past the initial stages.
Sign in with the second controller using the guest account you created.
Have the second player character go AFK, following your main character wherever they go.
↖ The Benefits of AFK Co-op
Having an AFK second player accompanying you provides several advantages:
Extra XP: The co-op system grants you a 10% XP bonus, even when the second player is AFK.
Boss encounters: The second player can divert enemy attention, making some boss fights easier.
Minion support: If you make the second player character a necromancer, they can summon minions to aid you in combat.
↖ Maintaining the XP Bonus
To ensure you retain the 10% XP bonus, it's important to keep the second player alive. If the second player character dies, the XP bonus will be lost. During boss encounters, try to keep the boss's health low before reviving the second player. Once they're back in the fight, finish off the boss to receive the full XP bonus.
↖ Leveling Multiple Characters
This method is particularly useful for power leveling additional characters. Creating new characters can be repetitive, but you can level them up more swiftly with the AFK co-op system. By continuously crafting elixirs from The Alchemist, you'll maintain a constant 15% XP bonus, significantly speeding up the leveling process.
↖ Conclusion
While this AFK co-op method may not be the most conventional, it's a great way to maximize your solo XP gains. Using a second controller can provide a significant advantage if you don't have friends to group up with or prefer not to play with strangers online. This technique proves especially valuable when leveling up secondary or alternate characters, as you'll reach higher levels in a fraction of the time. So, grab your second controller and start leveling up like a pro!
Most Popular Posts
Popular Category Lists