Diablo 4 Blind Burrows Guide: Best Dungeons Farming Nightmare Sigil
In this article, we'll discuss the best nightmare sigil in Diablo 4, which is Blind Burrows. Nightmare sigils are valuable items that can be obtained from nightmare dungeons and crafting. By running these dungeons and saving the sigils, you can efficiently farm Diablo 4 Gold, experience points (XP) and glyphs. This guide will highlight the benefits of Blind Burrows and provide tips for optimizing your farming methods.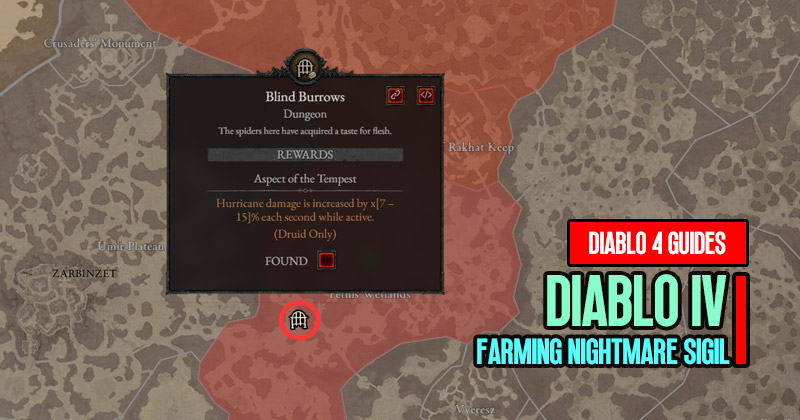 ↖ Understanding Nightmare Sigils
Nightmare sigils are not always available in the game simultaneously. They rotate periodically, so it's crucial to be aware of the active ones. While a comprehensive guide on the rotation and all nightmare sigils is recommended, this article focuses on the best one: Blind Burrows. By saving and running this particular sigil, you can maximize your farming efficiency.
↖ Location of Blind Burrows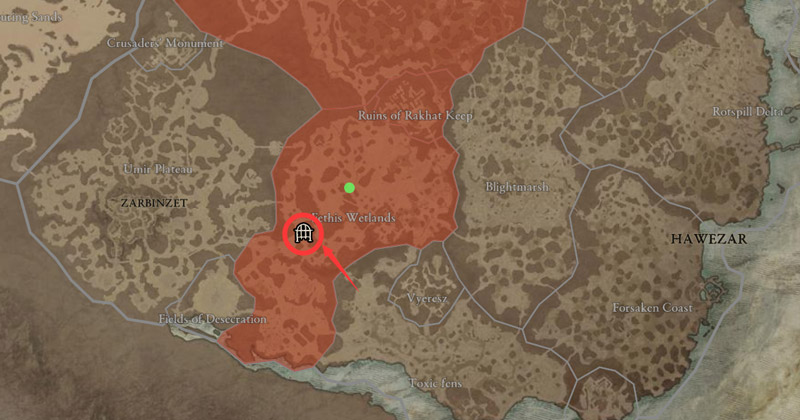 Blind Burrows is located in the southeast region of the in-game map, between the waypoints Czarbinski and Vires. After obtaining the sigil, you can teleport to either of these waypoints and easily navigate to the dungeon entrance.
↖ Benefits of Blind Burrows
Blind Burrows is considered one of the best nightmare dungeons for farming. Its advantages include:
Quick Clearing: With experience, you can clear Blind Burrows in as little as three minutes. Its consistent layout and objectives make it easy to navigate and complete efficiently.
Infested Villagers: The primary objective is to slay the infested villagers within the dungeon. Focus on locating and eliminating them swiftly to progress.
XP and Glyph Farming: The primary goal of running this dungeon is to acquire XP, Gold and level up glyphs. While moving through the dungeon, focus on clearing mobs efficiently and collecting valuable loot.
↖ Farming Tips
To optimize your Nightmare Sigil farming:
Group Farming: Consider joining forces with friends or clan members to accumulate a substantial number of Blind Burrows sigils. By chaining these dungeons back-to-back as a group, you can eliminate downtime and maximize efficiency.
Avoid Standing Still: Blind Burrows is known for its poisonous environment. Constantly move and avoid standing still to minimize the impact of poison damage. Burst through enemies, keep your mobility high, and be cautious of poison pools.
Boss Fight Efficiency: Once you have eliminated the infested villagers, move swiftly to the boss encounter. Only stop to engage enemies if you have your cooldowns available and there is a large pack of mobs nearby. Focus on maintaining momentum and avoid unnecessary delays.
Conclusion:
Blind Burrows is an exceptional nightmare dungeon for efficient farming in Diablo 4. By saving up Blind Burrows nightmare sigils and running them consecutively, you can minimize downtime and maximize XP and glyph gains. Remember to be cautious of the poison-filled environment and prioritize mobility. Stay tuned for a comprehensive guide on nightmare sigils and their rotations, including additional top-tier dungeons.
Most Popular Posts
Popular Category Lists