PoE 3.22 Forbidden Shako Interactions with Upcoming Frigid Bond Support Gems
In this Path of Exile discussion, we'll explore some upcoming changes in Patch 3.22 and their potential impact on the game. Specifically, we'll focus on Forbidden Shako and its interaction with two new support gems, Frigid Bond and Corrupting Cry. These gems are set to bring exciting possibilities to the game, and we'll delve into their potential benefits and how they relate to the Crucible League.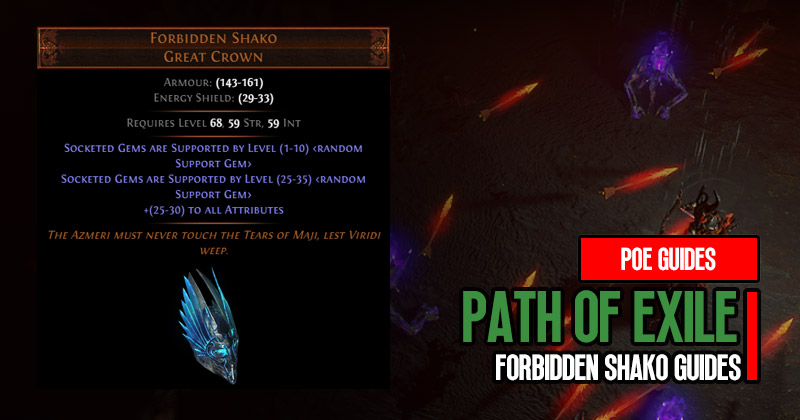 ↖ The Crucible League Not Going Core
The Crucible League will not become a permanent part of the game in Patch 3.22. However, Grinding Gear Games plans to Nerf the totem explosion node before it goes to Standard. Additionally, some elements of the Crucible League may return, such as the fifth column nodes that modify skills.
↖ Forbidden Shako
Forbidden Shako is an item worth noting for its potential interactions with the upcoming support gems. While not directly related to the Crucible League, it plays a significant role in the changes ahead. Existing Forbidden Shako items will not migrate to Standard once the league ends.
↖ New Support Gems - Frigid Bond and Corrupting Cry
Patch 3.22 will introduce two new support gems that deal damage themselves. Frigid Bond, similar to Searing Bond, scales explosively with gem level. If combined with a high-level Forbidden Shako, Frigid Bond can potentially deal insane amounts of damage, making it a powerful choice for your character.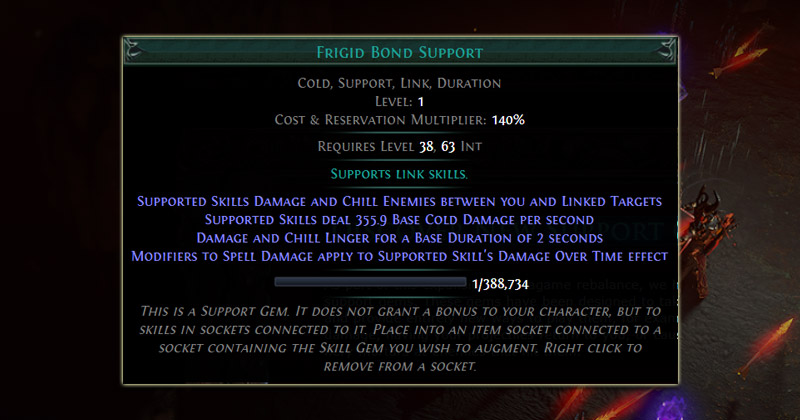 ↖ - Frigid Bond Support Gems
| Support Gem | Damace and Chill |
| --- | --- |
| Supported Skills | Damace and Chill Enemies between You and Linked Targets |
| Base Cold Damage | 355.9 per Second |
| Chill Duration | 2 Seconds |
| Spell Damage Modifiers | Apply to Supported Skill's Damage Over Time Effect |
↖ - Corrupting Cry Support Gems
Corrupting Cry, like Corrupting Fever, is another damaging support gem. The difference between a level 21 and a level 35 Corrupting Cry, attainable only with Forbidden Shako, could be significant, resulting in a massive boost in damage output.
↖ Rare Forbidden Shako Variants
With these new support gems, Forbidden Shako is set to become even more desirable among players. Existing Forbidden Shako items with other sought-after implicits, like level 35 Ice Bite or Impending Doom, will continue to be highly valued Poe Currency in the trade leagues. However, keep in mind that obtaining specific Forbidden Shako variants might be challenging, as they are rare drops.
↖ Conclusion
While the Crucible league will not go core, Patch 3.22 brings exciting changes with two new support gems, Frigid Bond and Corrupting Cry. When combined with Forbidden Shako, these gems have the potential to offer extraordinary damage output and unique builds for players. If you're aiming to take advantage of these new gems and create a powerful character, be prepared for the challenge of obtaining or trading for the specific Forbidden Shako variant you desire.
Most Popular Posts
Popular Category Lists