Path of Exile Addons: Various Resources for Builds, Trading and Crafting
Path of Exile is a complex and challenging action RPG that offers players a vast and intricate world to explore. To succeed in this game, you need to have access to various resources that can help you fine-tune your character build, acquire valuable items, and make informed decisions about crafting and trading. Whether you're playing in a softcore trade league, a solo self-found league, or a hardcore league, these resources are essential for all Path of Exile players.
↖ Path of Building
Path of Building is an indispensable tool for every Path of Exile player. It allows you to theorycraft and plan your character build without spending in-game currency. You can meticulously calculate your character's statistics, including damage, crit chance, and more. Whether you want to create your own build or import someone else's, Path of Building is your go-to resource for optimizing your character.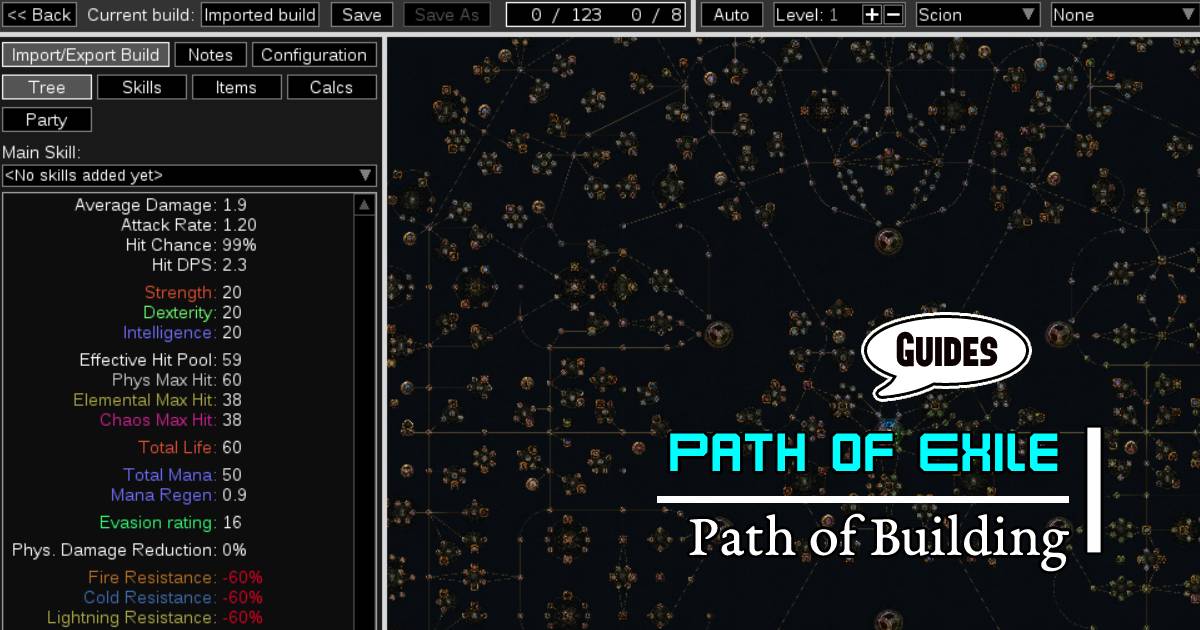 How to use
Download the program, and you can import builds from others using paste bins. Experiment with different gear, skills, and passive tree changes to fine-tune your character.
↖ Path of Exile Official Website
The official Path of Exile website is a hub of information. You can access trade markets, read patch notes, check your character's progress, and participate in community forums. It's a one-stop-shop for general game information and trade-related activities.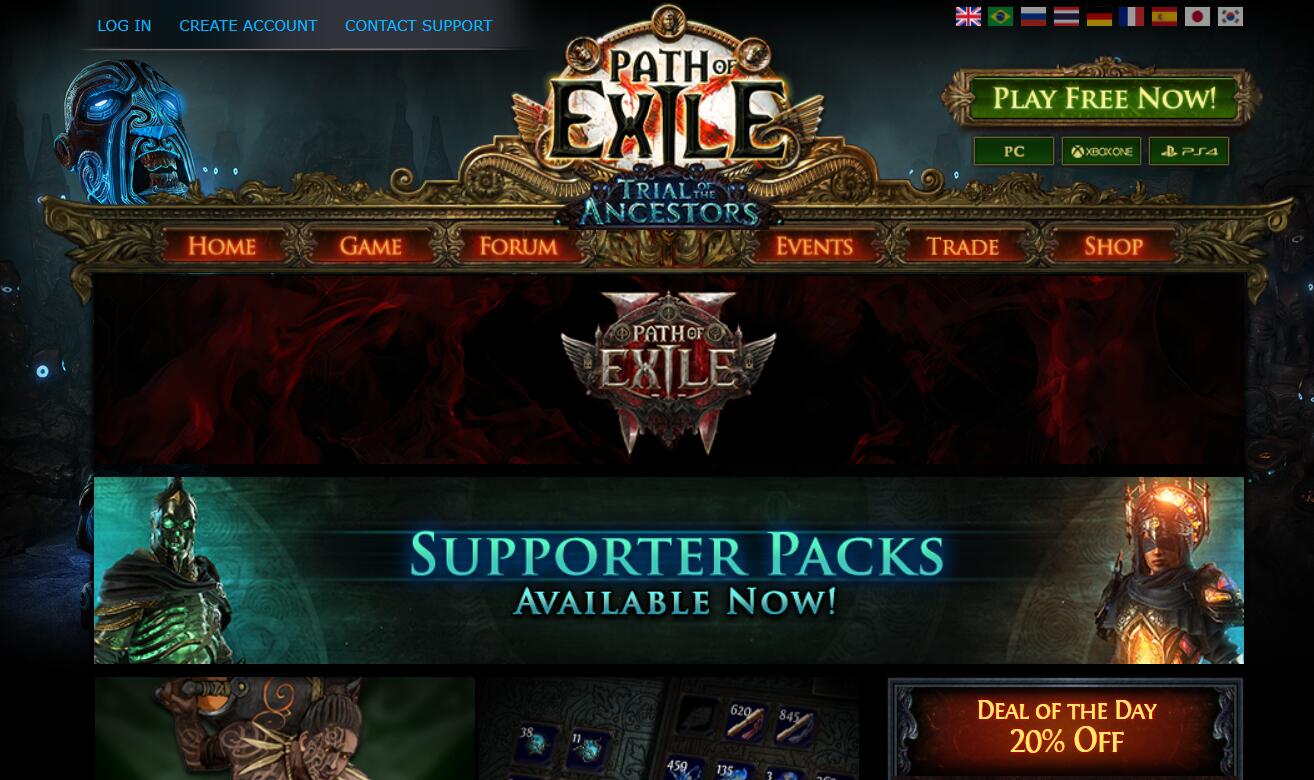 How to use
Set your league correctly to ensure you're browsing the right marketplace. Use the website to access trading features, read updates, and get involved in the community.
↖ PoE Ninja
PoE Ninja is a live market tracker that provides real-time information about item prices, currency exchange rates, and valuable items. It's particularly useful for trade leagues, helping you make informed decisions about buying and selling items.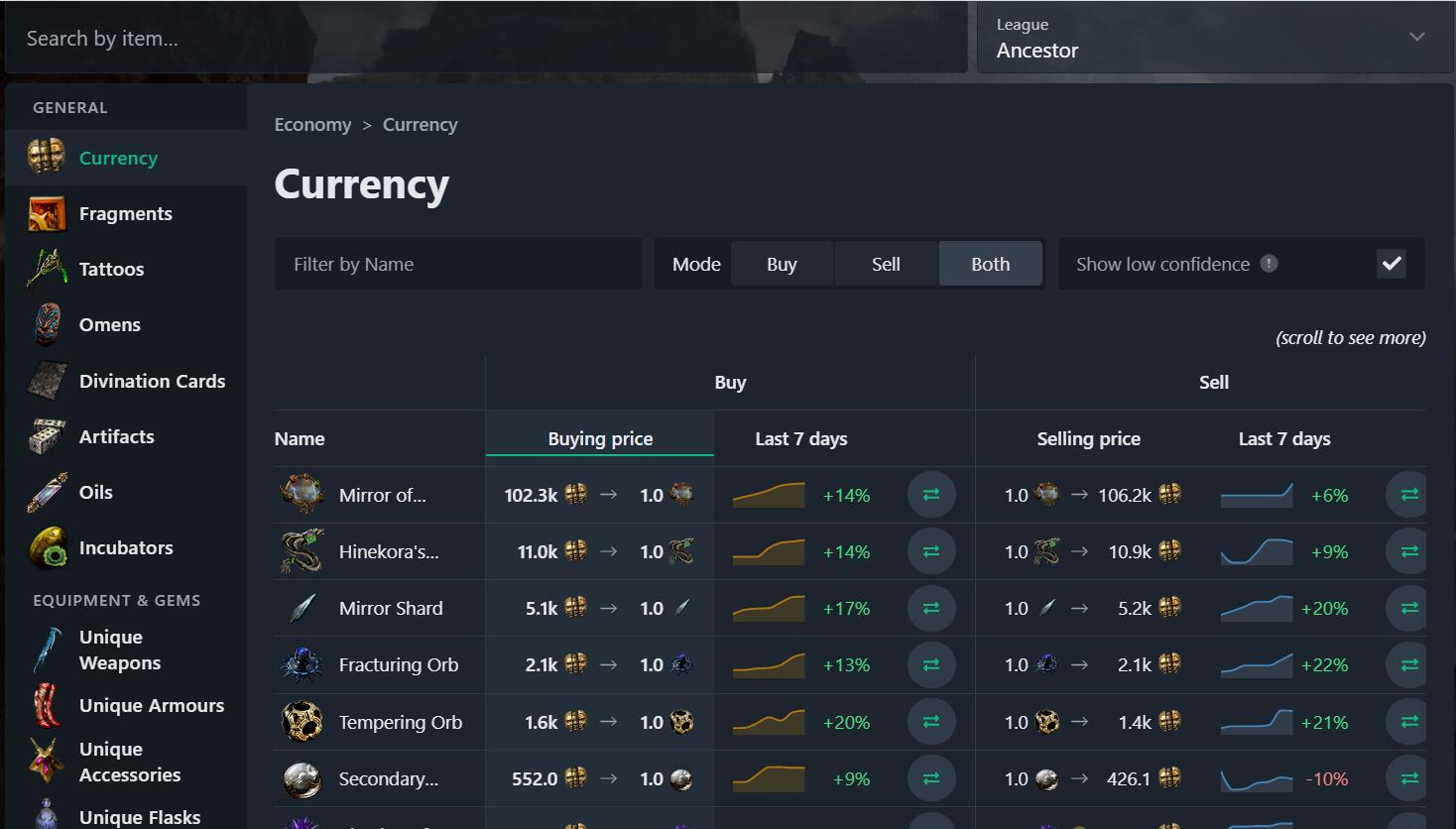 How to use
Monitor item prices, poe currency exchange rates, and valuable items. Use it to gauge the worth of your items and currency.
↖ PoE Database (PoEDB)
PoEDB is an extensive database that contains information about item mods, crafting options, item affixes, and much more. Whether you're buying or crafting items, this resource will help you understand the available modifiers, their weights, and where to obtain them.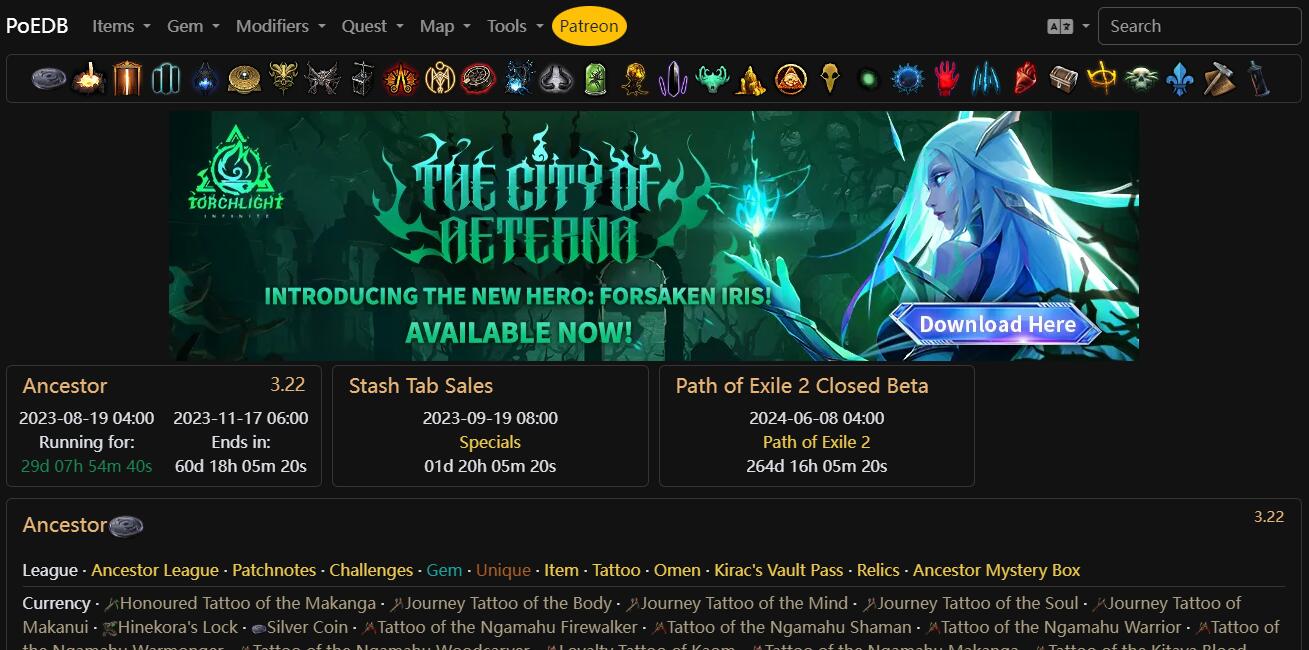 How to use
Use PoEDB to identify the item mods you want, their item level requirements, and their likelihood of rolling. It's crucial for crafting and finding the right gear.
↖ Path of Exile Wiki
The Path of Exile Wiki is a comprehensive resource for all things related to the game. You can find information about items, skills, mechanics, quests, and more. It's an invaluable source for players looking to understand various aspects of the game.
↖ How to use
Search for specific items, skills, or mechanics to learn more about them. The wiki is a great place to troubleshoot in-game questions.
↖ PoE Stash Companion
The PoE Stash Companion is a browser-based tool that helps you manage your in-game stash. You can load your stash tabs, calculate their total value, and keep track of your earnings. It's an excellent resource for traders and farmers.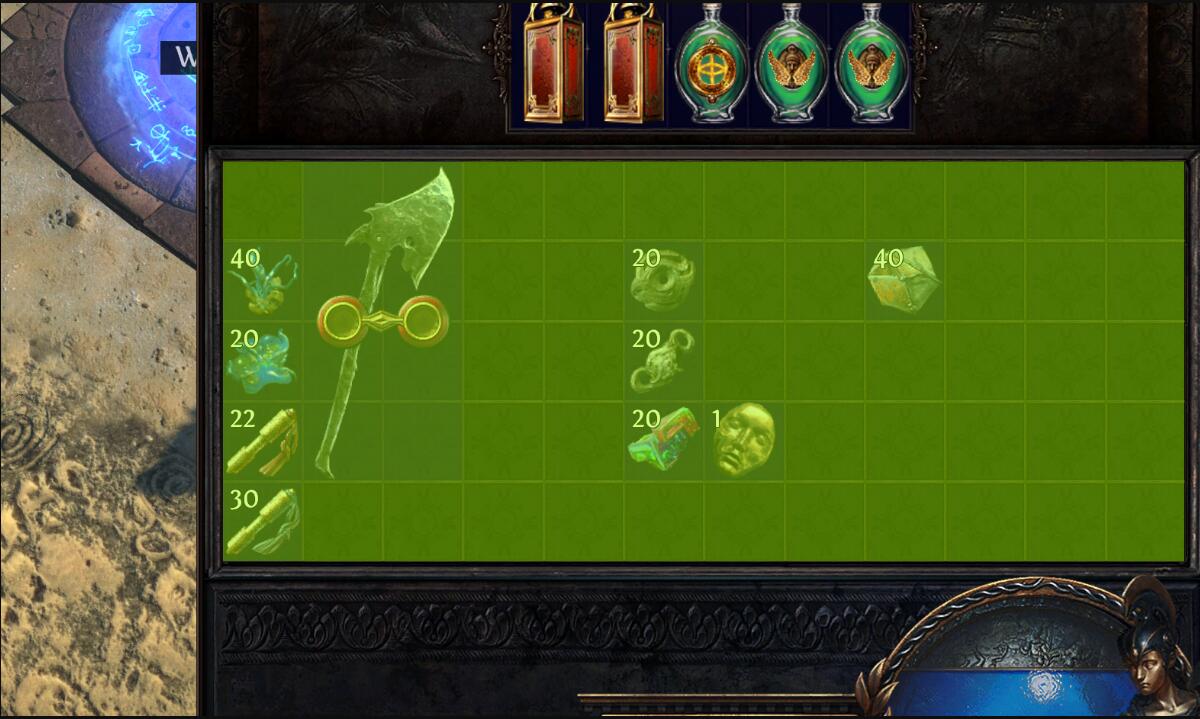 How to use
Link your account, load your stash tabs, and calculate the total value of your items. It's a convenient way to monitor your in-game wealth.
↖ Craft of Exile
Craft of Exile is an advanced crafting tool that allows you to simulate crafting outcomes. You can experiment with different crafting methods, understand the odds of rolling specific mods, and optimize your crafting strategy.

How to use
Use the simulator to practice crafting on virtual items. Experiment with crafting methods to see the potential outcomes before investing in real crafting in the game.
These resources, when used together, will significantly enhance your Path of Exile experience. Whether you're a beginner or an experienced player, having access to these tools and websites will help you make better decisions about your character, items, and crafting endeavors. Explore, experiment, and enjoy your journey in Wraeclast!
Most Popular Posts
Popular Category Lists