Poe Crafting Guides For Crafting Boots, Amulets, Rings, Belts, And Clusters
In Path of Exile, crafting your gear can be a rewarding experience, especially for a spellblade character. Whether new to crafting or looking for tips to enhance your gear, this guide will provide you with essential concepts and best-in-slot recommendations to maximize your character's power without breaking the bank. We'll cover crafting boots, amulets, rings, belts, and clusters to create a formidable spellblade character.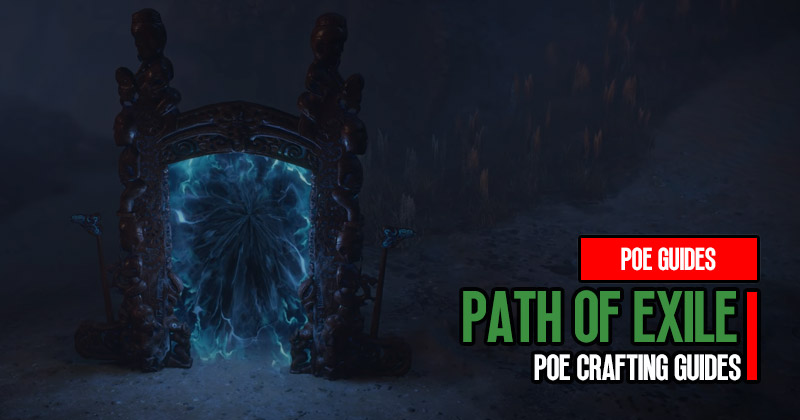 ↖ Crafting Boots
Boots are essential to your gear, and crafting them correctly can significantly impact your character's performance.
Here's how to craft your ideal spell blade boots:
Start with a base item that has fractured strength or fractured intelligence.
Use Hollow fossils to make attribute modifiers more common and ensure an Abyssal socket.
Consider using Sanctified fossils to improve your chances of rolling high-tier modifiers.
Craft for suffixes first, then apply a Wild Bristle Matron to add a random metamod.
Use an Awakened Chaos Orb to unveil movement speed. If you unveil mana, it can be useful for blocking purposes.
Continue unveiling until you achieve movement speed, then benchcraft life onto the boots.
You can further enhance your boots with Eldritch Orbs for additional mods relevant to your build.
↖ Crafting Amulets
Amulets play a vital role in your character's attributes and abilities.
Crafting a three-rat Talisman can provide substantial benefits without costing a fortune:
Begin with fractured all attributes amulets; they don't need to be perfect rolls.
Scour the amulet to convert it into a magic base and add 20% quality with intrinsic catalysts.
Regal the amulet and use Rage Essences until you roll one of the desired mods: strength, crit multi, or cast speed.
If you roll life and % ES, try to annul the extra suffix, and benchcraft the remaining one.
Continue unveiling until you get the desired life mod, then benchcraft % attributes for a powerful amulet.
↖ Crafting Rings
Rings are another crucial part of your gear, providing various stats and benefits.
Craft your spellblade rings with these steps:
Quality up your ring with attributes.
Regal it, then use strength Essences until you roll a high-tier strength mod.
If you hit strength and an additional suffix, use an annulment orb to remove the unwanted mod.
Benchcraft all attributes to maximize your stats.
↖ Crafting Belts
Belts can provide substantial bonuses to your spellblade character.
Crafting them effectively involves patience and the right approach:
Start with a high-level Stygian Vise base.
Quality the belt with attributes.
Roll strength using Pristine or Fundamental fossils until you achieve a high-tier roll.
Use annulment orbs to remove unwanted suffixes while preserving the high-tier strength mod.
Benchcraft the desired prefixes, such as % attributes or flat life, and a resistance if needed.
↖ Crafting Cluster Jewels
Cluster jewels can greatly enhance your character's skill tree, but crafting them can be complex.
Here's a simplified approach:
Quality up your cluster jewel with attributes.
Alt, Augment, and Regal to obtain two desirable mods. This increases the chance of successful fracture crafting.
Use an Awakened Orb to fracture the jewel.
Craft strength or other relevant mods using Pristine or Frigid fossils.
↖ Conclusion
Crafting gear for your spellblade character in Path of Exile can be both exciting and rewarding. By following the crafting methods outlined in this guide, you can create powerful boots, amulets, rings, belts, and cluster jewels to enhance your character's capabilities. Remember that crafting can be a gamble, so be prepared to iterate and adapt your approach as needed to achieve your desired results.
Most Popular Posts
Popular Category Lists