Path of Exile Crafting Mana Reservation Efficiency Cluster Jewels Guides
In Path of Exile, crafting small clusters like the Mana Reservation Efficiency Cluster Jewel has become a popular request from players. These jewels are sought after for their 35% increased effect and the presence of the introspection modifier. Crafting these jewels can be a bit challenging due to the randomness of mods, but in this guide, we'll explore three different methods to help you craft them efficiently.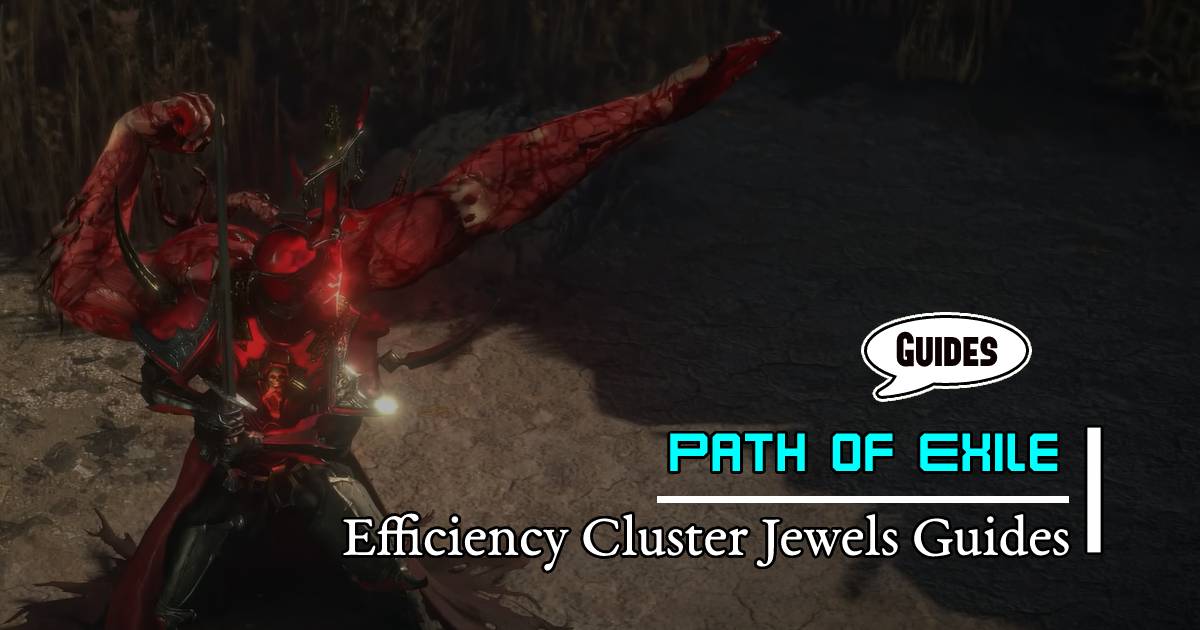 ↖ Method 1: Alteration Crafting
One of the most cost-effective methods for crafting these jewels is using alterations.
However, it's important to note that this method can be time-consuming.
Here's how it works
Start with a high item level (iLvl 84) Jewel. The increased effect and introspection are both prefixes, so having an open prefix slot is crucial.
Use alterations to roll mods on the jewel, aiming for the 35% increased effect or introspection.
If you roll one of these mods, you can then use a Regal Orb to add another mod to the jewel.
If you receive a suitable mod, you're good to go. If not, you can use an Annulment Orb to remove an undesirable mod.
Repeat steps 2 to 4 until you have a jewel with both the 35% increased effect and introspection mods.
This method is budget-friendly as it primarily uses alterations, with occasional Exalted Orbs and Annulment Orbs. Keep in mind that it might take some time to get the desired combination.
↖ Method 2: Fossil Crafting
Fossil crafting offers a more controlled approach to crafting these jewels, increasing your chances of success.
Here's how it works:
Start with a high item level (iLvl 84) Jewel.
Use fossils to influence the mods you can roll. For instance, use Shuddering Fossils to block Mana-related mods and Dense Fossils to block life mods.
This process will leave only a few possible mods on the jewel, making it easier to roll the desired combination of 35% increased effect and introspection.
Craft the jewel by socketing your chosen fossils into a resonator and then using it on the item.
Repeat this process until you obtain the desired jewel.
Fossil crafting offers higher chances of success because it limits the available mods, reducing the possibility of unwanted affixes.
↖ Method 3: Fractured and Synthesized Crafting
The most expensive but efficient method involves acquiring a fractured introspection jewel and then enhancing it through synthesis:
Purchase a fractured introspection jewel from trade.
Use Harvest crafting to modify the jewel further. Harvest crafting can help you augment or reroll the jewel until you achieve the desired outcome.
Optionally, you can synthesize this crafted jewel with other fractured items to create an even more powerful jewel.
Conclusion
Crafting Mana Reservation Efficiency Cluster Jewels with 35% increased effect and introspection can be a rewarding endeavor in Path of Exile. Depending on your budget and patience, you can choose from the alteration method, fossil crafting, or the more costly fractured and synthesized crafting. Whichever method you decide to use, remember that persistence and a bit of luck are essential components of crafting these sought-after jewels. Good luck, and may your crafting endeavors be fruitful!
Most Popular Posts
Popular Category Lists