How to Crafting Path of Exile Sword with Divines?
In today's guide, we're going to craft an advanced link sword. Crafting in Path of Exile can be daunting, especially with such complex requirements. Let's follow the steps as broken down.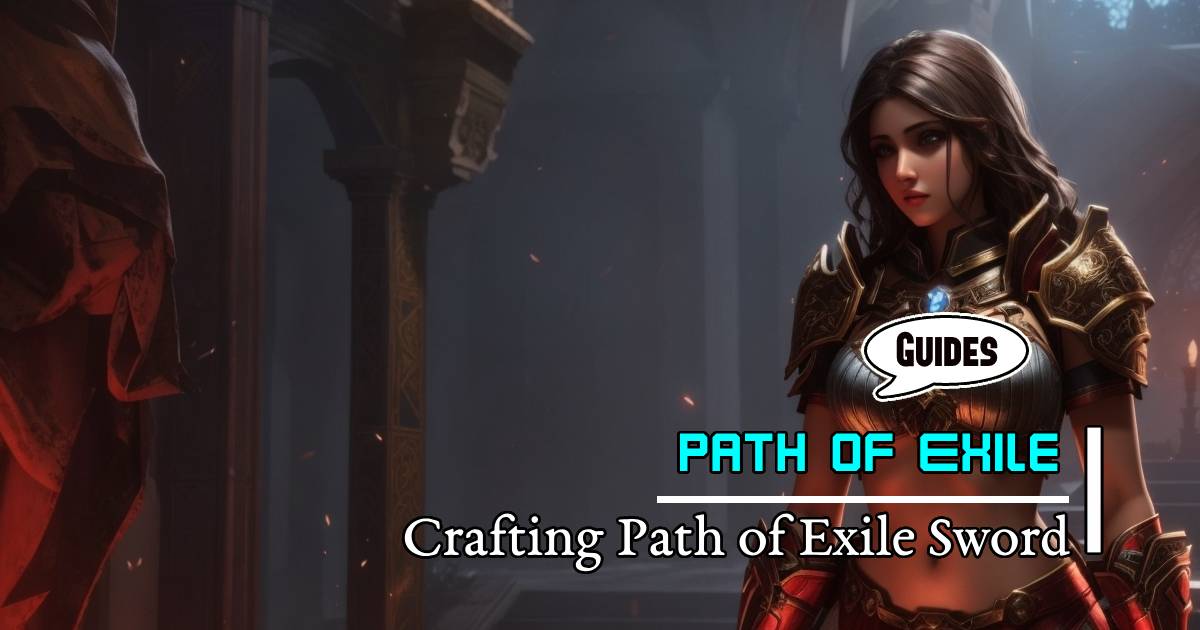 ↖ Prefix Modifiers
Socketed gems are supported by Brutality
Socketed gems deal 40% more attack damage
+1 to level of socketed gems
↖ Suffix Modifiers (Tricky Part!)
Socketed gems are supported by level X increased crit strikes
Socketed gems are supported by level X crit strike damage
↖ Crafting Steps
Awakener's Orb: This orb destroys the first item and applies its influence and one influence mod to the second. Use it to combine two items with single influence mods.
Result: We got our Brutality and more attack damage.
Annulment Orb: Our aim was to clean up prefixes. We tried to annul unwanted mods but weren't always successful.
Prefixes Cannot Be Changed & Reforge Crit: Reforge the item for a chance to get the desired crit mods. The odds are roughly 1 in 3.5.
Cannot Roll Attack Mods & Exalted Orb (Slam): To add a new random mod, ensuring it's not an attack mod.
Accuracy/Dex Blocking & Slamming: We aimed for a specific mod with about a 1 in 13 chance to hit.
Switching Mods: Changed damage penetration to +1 level of socketed gems using attack tag mechanics.
Final Crafting with Veiled Mods: We unveiled various mods and finally hit the Minion Attack and Cast Speed.
↖ Pricing the Craft
The resulting sword is hard to price check due to its unique combination of mods. Comparisons on the trade site suggest it's highly valuable, with similar, unfinished items priced at 50+ poe divines and finished ones ranging up to 1,200 divines.
↖ Conclusion
Crafting this sword was a roller-coaster of emotions, with highs and lows. With just nine divines and a few Awakener's orbs, we achieved a masterpiece. A big shoutout for providing the divines and the crafting challenge. Crafting in Path of Exile can be unpredictable, but with the right strategy and a bit of luck, you can create incredible items.
Most Popular Posts
Popular Category Lists