PoE Crafting Guides: How to Craft the Perfect Deck Stacking Amulet?
In this guide, we learned how to craft the ideal amulet for a deck stacking build in Path of Exile. Despite some initial fatigue due to early morning dog-related interruptions, here are the key steps to crafting your perfect amulet: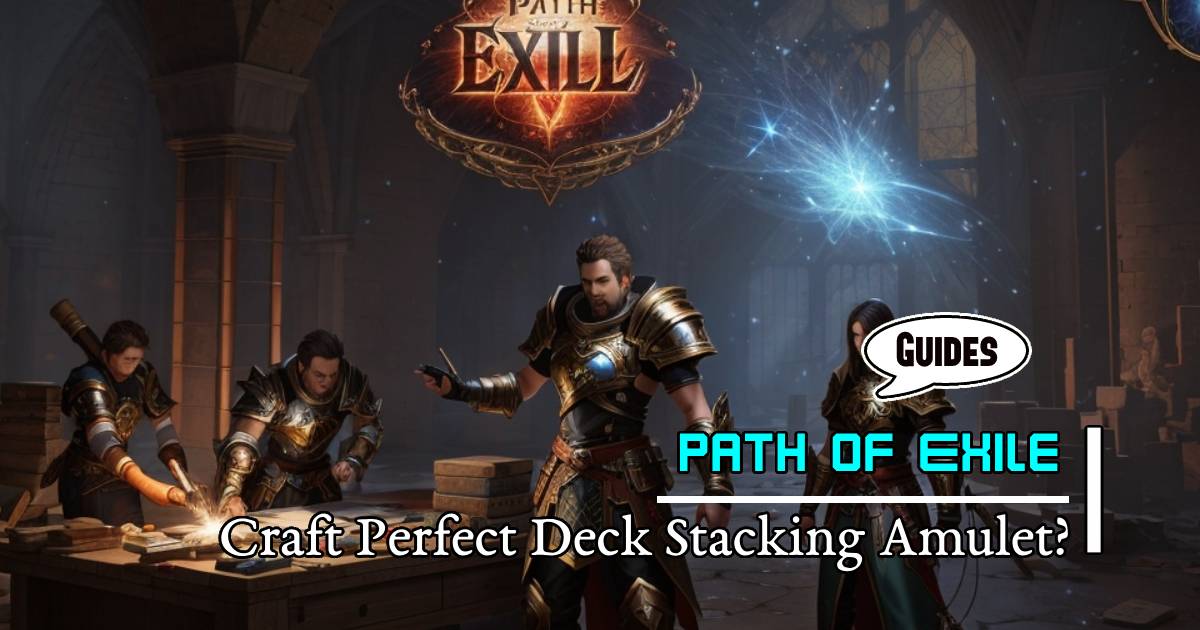 ↖ Determine the Required Item Level
First, we need to determine the item level required for our amulet. To do this, we use Craft of Exile.
In my case, I have preloaded my amulet to check the required levels for various stats:
Global Critical Strike: Level 74
Dexterity: Level 75
Increased Attributes: Level 68 (optional)
Increased Dexterity (instead of Global): Level 82
We also want to prioritize other good stats like Cold Penetration and Movement Speed.
↖ Choosing the Base
When searching for your base, aim for:
Tier 1 increased dexterity: 9% and above
Redeemer influence
An item level between 82 and 83
Jade amulet as one of the bases
Note: Make sure to account for any item quality. For a more budget-friendly approach, consider purchasing a Jade amulet base with no dexterity and rolling it yourself using Orb of Alteration.
↖ Crafting with Alterations
I utilized a neat trick here. By typing increase attributes in the search bar and using specific symbols, I was able to highlight only the items with this exact mod. After some time, I landed on a 9% increased attributes amulet.
↖ Using the Awakener's Orb
Place the amulet you intend to dispose of first. Then, right-click and select the Jade amulet. This merges the two, and you'll likely have rerolled attributes.
↖ Refining the Craft
Use Orbs of Annulment with caution to try and retain desired mods while removing undesired ones.
Use the crafting bench to lock suffixes, and then use reforge critical to either get Global Critical Strike Multiplier or Global Critical Strike Chance.
Continue with the crafting bench for suffix cannot be changed and then attempt the reforge influence. Aim for the 1% increased damage per 15 dex mod.
Note: This might require multiple attempts, and there's the risk of getting unwanted mods which might necessitate starting over.
↖ Final Touches
You can adjust the mods by using Divine Orbs.
Modify the implicit values, such as adding increased attributes.
Boost your amulet's stats with Intrinsic Catalysts.
Most Popular Posts
Popular Category Lists