Path of Exile Crafting Dual-Influence Mods with Orbs of Dominance Guides
Path of Exile's intricate crafting system offers players a plethora of possibilities. One such potential is creating items with dual-influence mods using orbs of dominance. Here's a deep dive into this process using Redeemer shoes as an example: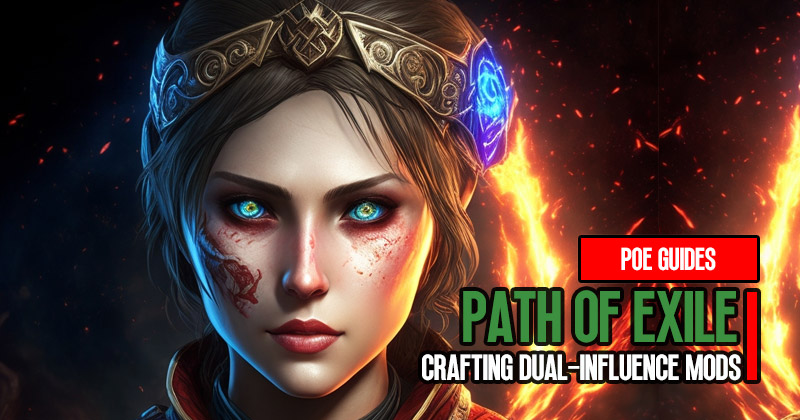 ↖ Setting the Stage with Redeemer Shoes
Begin with two distinct shoes. One altered for Elusive and the other for Tailwind. While it's possible to get both mods through alteration spamming, it's highly rare.
↖ The Beastcrafting Imprint Technique
When you luckily land on both mods through alteration, employ a beast crafting imprint. This creates an imprint of the item, providing insurance against unfavorable outcomes with the orb of dominance.
↖ The Harvest Reforge Strategy
Instead of using divines, a more cost-effective strategy can be using Harvest's reforge an influenced rare item with random modifiers. But first, safeguard the mod you want by applying suffixes cannot be changed.
↖ Chaos Reforge and Forcing Mods
With boots having no chaos prefix (unless they're hunter-influenced), you can force a second Hunter mod, slashing costs.
↖ The Re-rolling Technique
On missing the mark with your desired mods, a regal, exalt, and annul strategy can be employed. Although gamble-heavy, it can be cost-efficient if successful.
↖ Ensuring the Desired Prefix
By ensuring all suffixes are filled, the "suffixes cannot be changed" can be employed at a cheaper rate, forcing on your preferred prefix.
↖ Using the Awakener Orb
Finally, use the Awakener Orb to combine mods. Then, use beast crafting to fine-tune and optimize your rolls.
↖ The Final Push with Veiled Mods
For that last touch, utilize veiled mods to add desired stats. In our Redeemer shoe example, a veiled movement speed mod perfectly rounded off the crafting journey.
Summary:
Crafting dual-influence mods on items in Path of Exile can seem daunting. However, with a strategic combination of alteration spamming, beast crafting, harvest reforging, and smart usage of orbs, one can master the art of crafting and optimize their gear effectively. This guide provides a step-by-step approach using Redeemer shoes, offering insight and techniques that can be applied to other items as well.
Most Popular Posts
Popular Category Lists