PoE 3.22 Lightning Arrow vs Tornado Shot Deadeye Builds Guides
This guide provides an in-depth comparison of the Lightning Arrow and Tornado Shot builds in Path of Exile, highlighting their strengths, weaknesses, and ideal skill gems. While both have their merits, Tornado Shot stands out for its game-changing capabilities.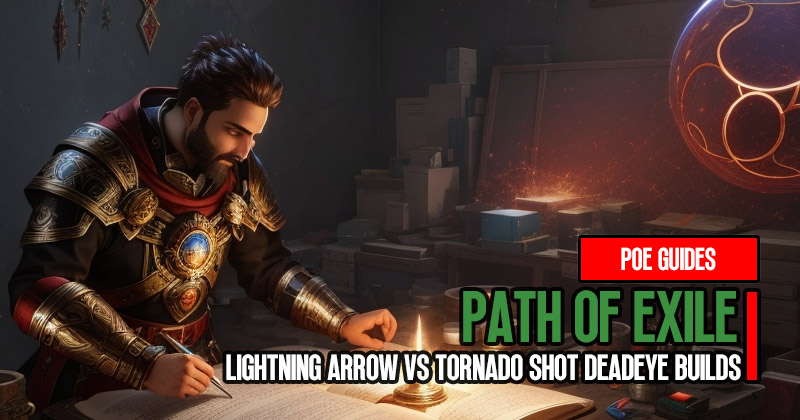 ↖ Lightning Arrow
Demo PoB Link: https://pobb.in/WSxEgTvlkZ3c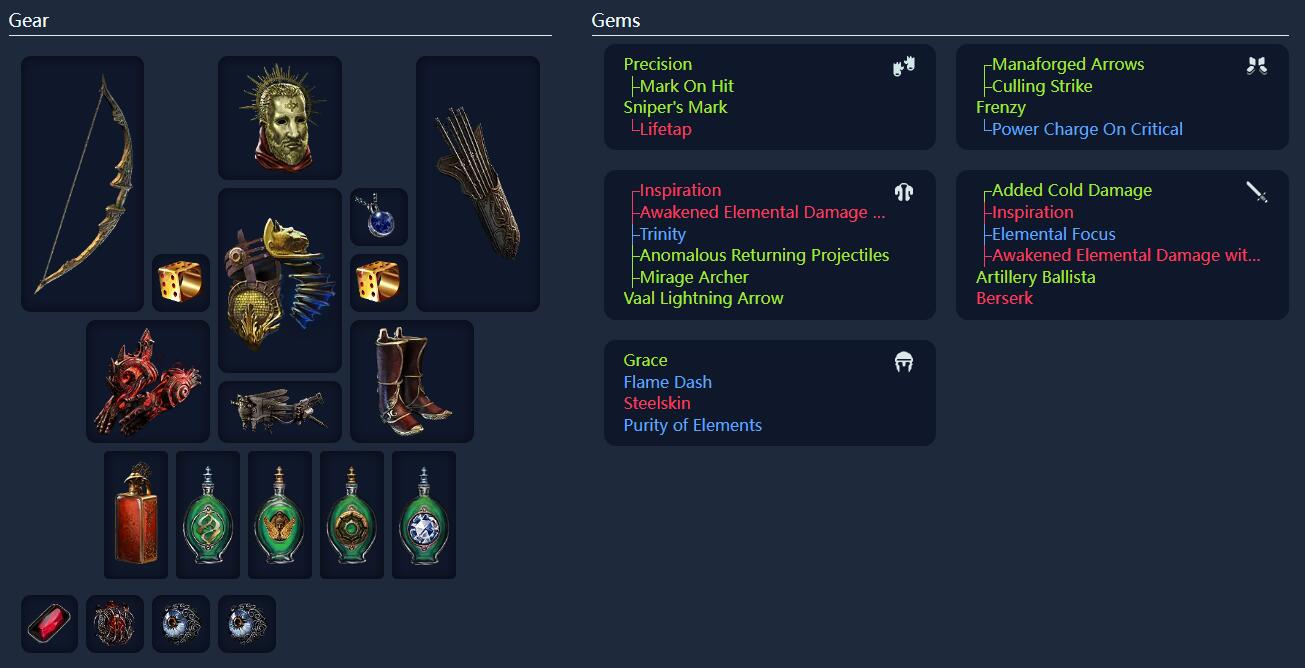 Pros:
Early Viability: It's an excellent starter build suitable for both early and late game.
Mobility and Clear Speed: It boasts impressive movement and clear speeds, ideal for mapping.
Scalability: With minimal early-game investment, you can still enhance its efficiency substantially in the late game.
Cons:
Low Defense: As expected of archers, you mainly rely on evasion and swift movement.
AoE over Single Target: While it shines in area-of-effect (AoE) damage, its single-target damage output can be limiting.
Gear Dependency: To maximize its potential, you'll often need specific gears, which can be a con for many players.
↖ Key Skill Gems for Lightning Arrow
Lightning Arrow (primary attack)
Return Projectile Support (for arrow bounce)
Cold Damage Support (enhanced damage)
Elemental Damage with Attacks (boosts elemental damage)
Inspiration Support (reduces mana cost)
Trinity Support (further boosts elemental damage)
↖ Tornado Shot
Demo PoB Link: https://pobb.in/dK1_2oplLTnk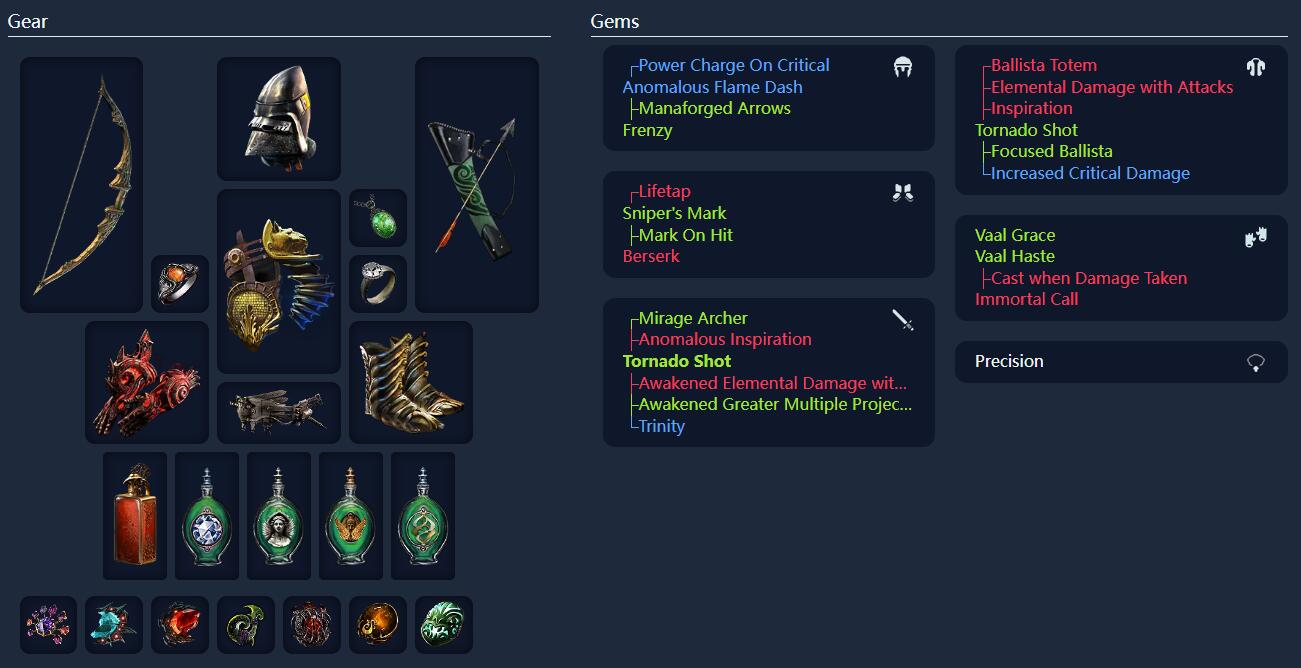 Pros:
Clear Speed: Its ability to efficiently clear maps and deal with league mechanics is unparalleled.
High Single Target Damage: Its burst capability, especially against bosses, is noteworthy.
Cons:
Defensive Capabilities: Similar to the Lightning Arrow, it lacks in defense.
Investment Intensive: To make it top-tier, considerable investment in terms of gear and skill points is required.
↖ Key Skill Gems for Tornado Shot
Tornado Shot (primary attack)
Greater Multiple Projectile Support (increased projectiles)
Mirage Archer (additional arrow shots)
Elemental Damage with Attacks
Trinity Support
Inspiration Support (mana management)
↖ Bow Recommendation
I've been using the Eagle Siege Ivory Bow. When purchasing, aim for a bow with a minimum of 1,000 elemental damage. Perfect rolls should include critical strike chance, attack speed, and additional benefits like resistances.
↖ Conclusion
While both the Lightning Arrow and Tornado Shot builds have their pros and cons, the Tornado Shot changed my gaming experience drastically. It's become a favorite, and I highly recommend it to other PoE enthusiasts.
Most Popular Posts
Popular Category Lists