PoE 3.22 Self-Sustaining Dad Atlas STP Farming Divines Strategy
The Path of Exile Dad Atlas STP is aimed at players who wish to make good Poe Currency profit in limited playtime without the hassle of intensive preparation or heavy reliance on external tools like TFT.
Atlas Tree: https://poeplanner.com/a/WOm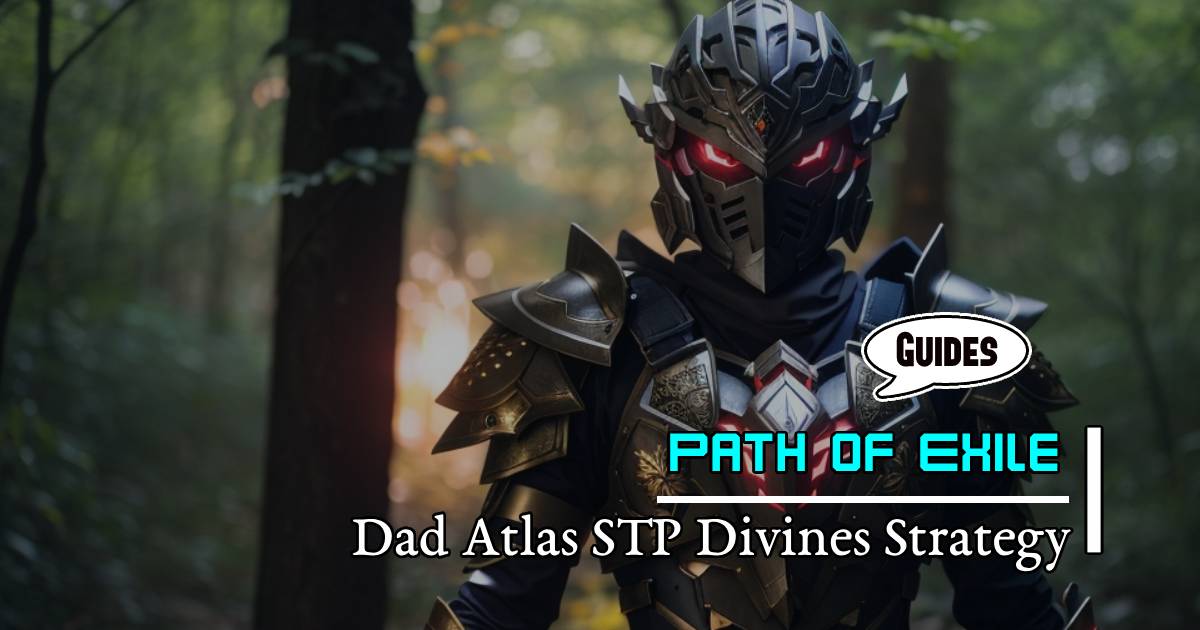 ↖ Pros
Minimal setup: Only requires rusted scarabs.
Liquidate loot easily: From essences to eldritch currency, all can be sold in bulk.
Quick map completion: Each map can be completed within 2.5-3.5 minutes.
↖ Cons
Other more complex strategies might yield higher profit.
Not suitable for all builds: Requires speed, decent single target, and defense layers.
Market fluctuations: Always keep an eye on current market values, as they can change.
↖ Results Overview
Tested in 3.22, yielding roughly 11 divines profit per hour.
Approximately 110 chaos per map.
Noteworthy drops excluded for a realistic overview: Unnatural Instinct, Voidborn Key, and Harvest Memory Beast.
↖ Strategy Details
Maps and Supplies: Start with 7-8 maps. Additional requirements include rusted scarabs and raw chaos.
Mapping: Chisel and alch your maps. Ensure your favorite maps are set to City Square, with Crimson Temple as a backup. Run with rusted scarabs and an essence mod from the map device.
Tree Setup: Focus on essence and harvest nodes to maximize gains. Ensure blocking of certain harvest nodes to optimize yellow life force drops.
Map Execution: Head to the middle to defeat the boss, then make your rounds, collecting and corrupting essences.
Build Considerations: A mapping build with solid clear speed and single-target damage is preferred.
↖ Conclusion
While this strategy may not maximize profit potential like other more complicated methods, it's ideal for players with limited time who prefer a no-fuss approach to mapping. Adapt and modify as per your requirements, but always keep an eye on the market to ensure profitability.
Most Popular Posts
Popular Category Lists