PoE 3.22 Ultimate Control Blaze & Shield Charge Elementalist Build
In the vast realm of Path of Exile, players often seek unique combinations to unleash untapped potential. The recent Control Blaze support piqued my interest, and with days of tinkering, I present a build that doesn't just focus on damage but also on map durability and efficiency.
PoB Link: https://pobb.in/Ddk45CPzrE0V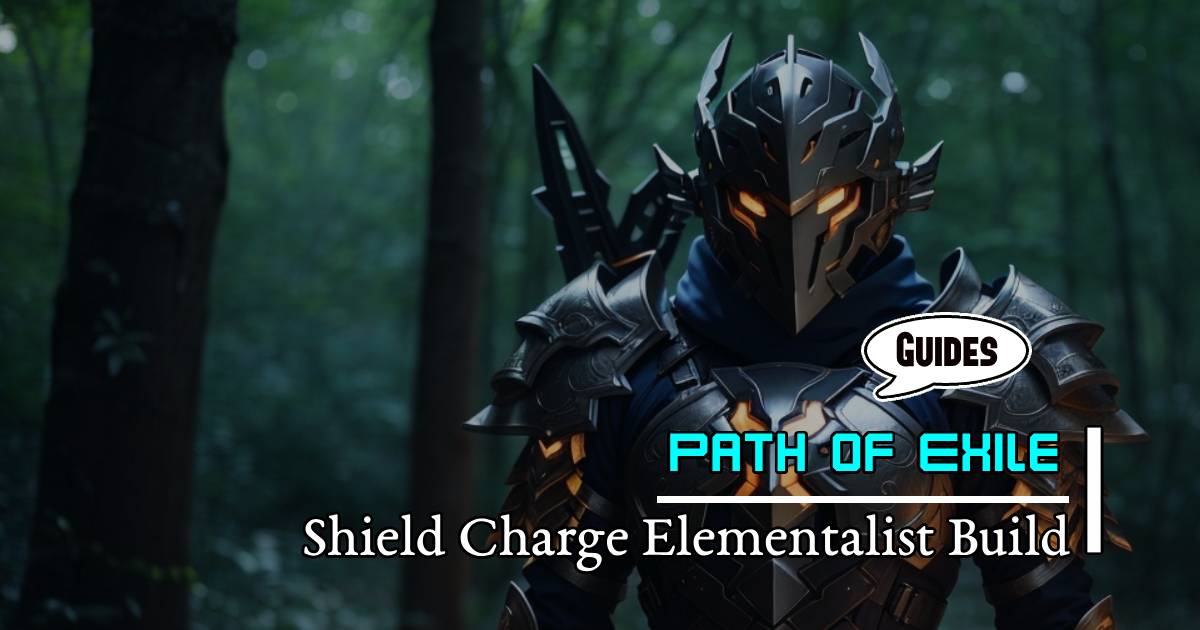 ↖ Core Components
Control Blaze Support: Offers both more and less multipliers. A graph of this function exhibits a parabolic curve, peaking as the most potent support in the game. Notably, the level 21 variant offers about 80% more damage, a crucial upgrade from level 20.
Defiance of Destiny: Introduced in patch 3.22, it fortifies our build's durability against map-specific damages.
Shield Charge: Our primary attack skill, proficient at map clearing when coupled with multiple conversions and layered damage scaling.
↖ Key Strategies
Maintain Control Blaze stacks between 3 and 24 for optimal damage output.
Utilize multiple damage conversions, primarily focusing on physical to cold to fire.
Scale damage using increased Elemental damage, fizzes extra, and conversion.
↖ Defense Mechanisms
Doppelganger Guise: Provides significant physical and chaos damage reduction, coupled with consistent health recovery.
Endurance Charges & Immortal Call: Together with 'fizz to elemental' conversions, provides increased resilience.
Armor Shield: Further enhances physical damage reduction, augmenting Shield Charge damage.
↖ Key Gear
Scepter: Self-crafted, emphasizing Fizz as extra damage.
Shield: Prioritize high armor, using unique options or crafting for maximum benefit.
Defiance of Destiny: Essential for durability.
Doppelganger Guise: Increases Shield Charge levels.
Rings & Boots: Aim for damage multipliers and ailment immunities.
Jewels: Focusing on Purposeful Harbinger, Lasting Impression, and Lethal Pride for damage scaling.
↖ Skill Gems & Auras
Main Skills: Shield Charge supported by Control Blaze, Burning Damage, Swift Affliction, Deadly Ailments, and Cold to Fire.
Auras: Utilize Precision, Hatred, Grace, Determination, and both Heralds for optimal damage and defense balance.
Support Skills: Flame Dash and Flame Surge for mobility and additional damage. Blood Rage for increased attack speed.
↖ Crafting Guide
Scepter: Use a combination of Shaper and Redeemer influenced Scepters. Alt-spam for Fizz as extra cold or fire and use Awakener's Orb to merge.
Shield: Prioritize high armor bases. Use Fossil or Essence crafting to achieve desirable mods.
↖ Parting Thoughts
While this build is a powerhouse in mapping scenarios, it may not be the best choice for Uber bossing due to the sustain setup. Additionally, although the replica Emberwake might seem tempting, it's potentially a trap for this build.
↖ Conclusion
With Control Blaze's untapped potential and the combination of Shield Charge, this build offers a fresh perspective on mapping in Path of Exile. As with all builds, the key lies in understanding the mechanics and optimizing gear and playstyle.
Most Popular Posts
Popular Category Lists