Path of Exile 3.22 Winter Orb & Creeping Frost Projectile Stacking Saboteur Build
Today, we delve into a unique projectile stacking build for the Trial of the Ancestors league. Bolstered by a windfall from selling the Sanctum Relic, I've opted for a higher investment build focusing on stacking projectiles.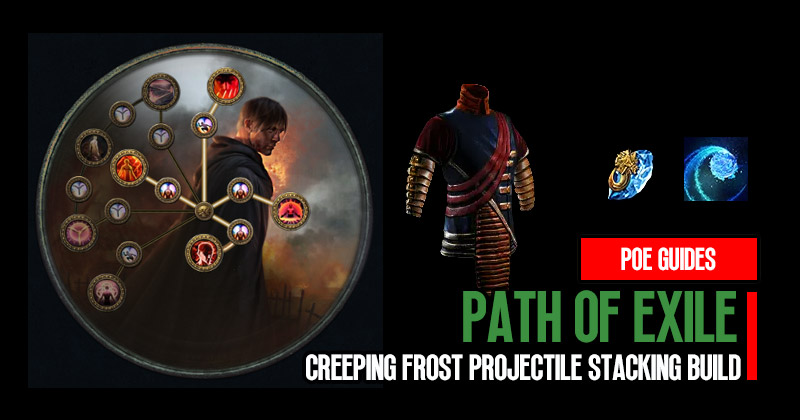 ↖ Build Foundation
Why This Build? I wanted to experiment with additional projectile tattoos. The build's core revolves around Winter Orb and Creeping Frost, cast while channeling, resulting in a harmonious blend of consistent DPS and chilling effects.
PoB Link: https://pobb.in/d1QpdN2Cag2S
↖ Ascendancy & Main Mechanic
Saboteur Ascendancy: Emphasizes AoE spells and has fantastic synergy with our main skills.
Trigger Bots: Every cast while channeling releases twice as many Creeping Frosts, thanks to trigger bots, maximizing our DPS.
↖ Key Equipment & Gems
Projectile Tattoos: The heart of the build. Placing two tattoos grants four additional projectiles, bolstering our damage without the need for GMP or LMP.
Heatshiver: A core item, especially if you can nab one with an extra power charge.
Yoke of Suffering Amulet: Enhances shock effectiveness, maximizing damage output.
Skitterbots: Essential for our trigger bot setup. They auto-target enemies, ensuring Creeping Frost overlaps for optimal damage.
Annihilating Light & Herald of Ice: Boosts our damage, ensuring enemies shatter consistently.
Mana Solutions: I've employed Clarity on life for a mana solution, but depending on your playstyle, you might opt for a mana flask or other options.
↖ Performance & Experience
The build boasts solid clear speeds, freezing capabilities, and substantial DPS, making it lethal in most scenarios. However, it leans more towards the squishy side, trading off defense for raw damage.
↖ Future Improvements & Considerations
While the build has proven effective, I believe variations can be explored:
Different ascendancies such as Trickster or Inquisitor might offer new dynamics.
Ice Spear or other cold skills could replace Winter Orb in certain setups.
For those on a budget, while this build does involve a significant investment, you can achieve similar gameplay with fewer divines.
↖ Conclusion
While this build may be on the pricier side, the gameplay is exhilarating. Winter Orb combined with Creeping Frost offers a fresh and potent playstyle for those looking to dominate the Trial of the Ancestors league. Whether you replicate this build or use it as inspiration, may your adventures in Wraeclast be fruitful.
Most Popular Posts
Popular Category Lists