Diablo 4 Season 2 Farming Uber Uniques with Formidable Bosses Guides
In Diablo 4, Uber uniques are some of the most sought-after items, and obtaining them requires facing formidable bosses. This guide will help you understand where and how to obtain these items, and we'll also highlight some of the best Uber uniques for specific character builds.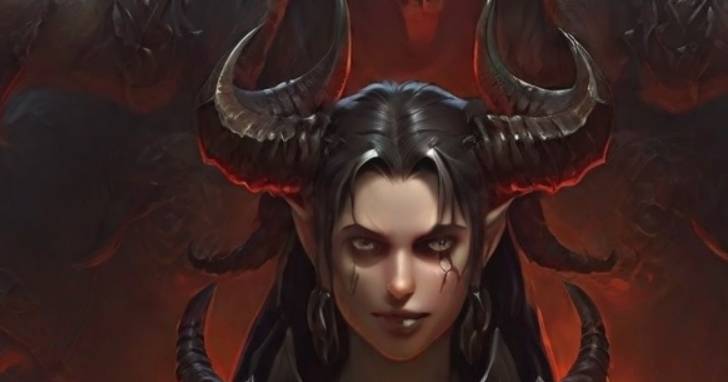 ↖ Generic Uber Uniques
First, let's delve into some of the Uber uniques that are essential for various builds. These uniques drop from the fearsome boss Duriel, making him a prime target for farming. Keep in mind that certain uniques may only drop for specific character classes.
Uras Massacre: This item provides extra life steal, making it valuable for sustaining your character. While it may not work with all spells, it can greatly benefit various builds, especially in PvP.
Spear of Hander: Equipping this item may grant you the Shrine bonus effect after defeating an elite, which could open up new possibilities for certain builds.
Zoom Ringer: This unique item boosts your life significantly and even applies Shadow damage, making it ideal for Rogue characters seeking infinite resource potential. However, consider the impact of Talt pants on its usefulness.
Harl Conrest: Arguably one of the best-in-slot items for all character classes. It offers +4 to all skills, 20% damage reduction, and life cooldown reduction, making it a must-have for your helmet slot.
Melted Heart of Cig: This item can be potent for PvP, particularly for arlash builds, as it changes resource depletion to maximum resource when taking damage.
Ring of the Starless Sky: Useful for reducing the cost of core skills by up to 40%. While it lacks life stats, it remains a valuable resource cost reduction item.
Grandfather: This unique item provides a massive boost to life and damage, making it suitable for numerous builds. Although it has crit strike damage, its X multiplier could still make it highly effective.
↖ Character-Specific Uber Uniques
Now, let's explore some character-specific Uber uniques that cater to different playstyles.
Barbarian:
Tus Helm of the Joritz: Offers Berserking benefits and cool down reduction, making it a viable choice for certain Barbarian builds.
Druid:
Waxen Gibbis: Ideal for the Shred Druid, providing valuable bonuses for this particular playstyle.
Crown of the Crone: Another item for the Shred Druid, enhancing its capabilities.
Necromancer:
Deathless Vage: Enhances your Necromancer's abilities and offers unique benefits for specific builds.
Rogue:
Condemnation: Valuable for builds focusing on combo points and bonuses, particularly for Rogue characters.
Sorceress:
Blue Rose: Great for Blizzard builds, offering powerful ice spike damage. Keep an eye on its potential in boosting Blizzard builds.
Oculus: Provides bonus damage, making it a fantastic item for Sorceress characters.
↖ How to Summon Uber Bosses?
To obtain these Uber uniques, you'll need to summon the respective Uber bosses. Here's a brief overview of how to do it:
Lord Zir: Collect Exquisite Blood by participating in Legion Events and defeating World bosses. Then, access the Ancient Seal and use the items to summon Lord Zir.
Beast in Ice: Gather Distilled Fear from Tier Nightmare dungeons at level 30 or higher. Head to the Glacial Fisher and use the items to summon the Beast in Ice.
Gregor: Acquire Living Steel from Hell Tides chests (costs 300 Blood Chards). Then, find Gregor in the Hall of the Penitent.
Von: Collect Malignant Body Parts from Tree of Whisper caches or World bosses. Combine these parts to summon Von in the Malignant Burrow.
Duriel: Gather Mucus Slick Eggs and Shards of Acne from other Uber bosses like Echo of Varan and Gregor. Find Duriel in the Gaping Crevice.
↖ Conclusion
These Uber uniques are game-changers for your Diablo 4 character. By summoning the corresponding Uber bosses and acquiring these powerful items, you can take your character's abilities to the next level. Explore different builds, optimize your gear, and conquer the challenges that lie ahead in the world of Sanctuary.
Most Popular Posts
Popular Category Lists