Diablo 4 Season 2 Necromancer Tier 100 Boss Slaying Build Guides
Welcome to the ultimate Necromancer build guide for Season 2 of Diablo 4. Whether you're tackling Tier 100 dungeons or taking on formidable bosses, this diablo 4 build has got you covered. In this guide, we'll delve into every aspect of the build, from gear recommendations to skill rotations, so you can become an unstoppable force in the world of Diablo 4.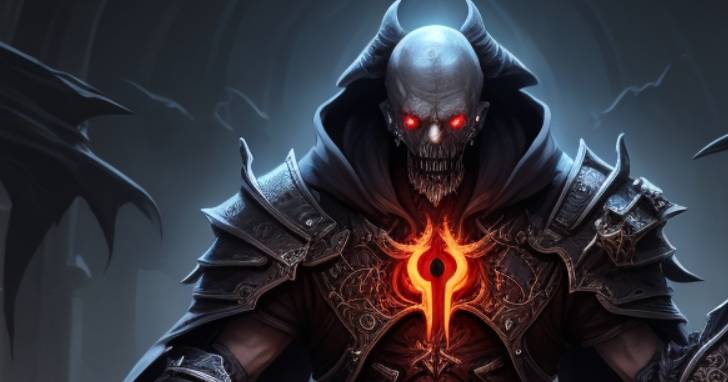 ↖ The Build Overview
Our Necromancer build is designed to excel in both clearing high-level dungeons and annihilating bosses quickly. It combines incredible damage output, resilience, and cooldown reduction, making it a versatile choice for end-game farming. Don't be fooled by its focus on Blood Mist; this build is a powerhouse at level 92 and beyond.
↖ Gearing Up
Let's start by discussing the key gear choices for this build:
Helmet: Look for Lucky Hit Chance whenever possible. The Focus off-hand is crucial for more cooldowns and Lucky Hit opportunities. Also, prioritize Shadow Damage Reduction on the Focus.
Weapon: Opt for a W-type weapon, as it provides a 15% Lucky Hit proc. The build's focus on Lucky Hits helps reset cooldowns rapidly, making it essential for the playstyle.
Armor: Prioritize Total Armor, Maximum Life, and Close Damage Reduction on your gear. These stats enhance your survivability, allowing you to handle tough encounters.
Rings: Seek out unique items with Lucky Chance, Close Damage, and other damage-boosting attributes. For a more defensive setup, consider Maximum Life and Lucky Hit.
Amulet: Balance damage and defense with attributes like Damage Reduction, Close Damage Reduction, and Cooldown Reduction.
Boots: Pay special attention to boots that grant Movement Speed bonuses. These, combined with Paragon points, translate into a significant Attack Speed boost, enhancing your damage output.
↖ Paragon Points
Flexibility is the key to optimizing Paragon points for this build. Focus on gaining resistances and armor through Paragon perks. Adjust your choices based on your gear's current strengths and weaknesses. Keep in mind that you can fine-tune your resistances as needed with Paragon points.
↖ Skill Rotations
Mastering the right skill rotations is crucial for this build:
Debuff enemies with DEC 5.
Activate Blood Mist for increased durability and damage.
Spam Cops Tal and cast Bone Shield to trigger cooldown reduction.
Utilize Decrypt Barff to control enemies and stack damage.
Maintain Blood Mist for protection when your health is low.
↖ Gameplay Tips
Avoid engaging enemies when you have no cooldowns left. This situation can be dangerous, so exercise caution.
Against most bosses, standing still and continuously casting Cops Tal and Cops Explosion can result in optimal damage output. You may not even need to use Blood Mist in these scenarios.
Utilize Paragon points to adjust resistances and armor, maintaining a balanced defensive setup.
When farming HellTide and Rob bosses, consider using an overlay to track event timings. It can be a helpful tool to ensure you don't miss any activities.
↖ Build Planner
↖ Conclusion
With this Necromancer build, you'll be well-prepared to tackle Tier 100 dungeons, conquer bosses, and farm for your Uber items in Diablo 4. Subscribe to our channel for more Diablo 4 content, including updates, guides, and in-depth analysis of the game's evolving meta.
Most Popular Posts
Popular Category Lists