Diablo 4 Stormclaw Druid Intriguing Build for Season 2
As Diablo 4's Season 2 progresses, the Stormclaw build has emerged as a standout choice among many. The purpose of this guide is to elucidate the facets of this intriguing build, ensuring you're armed with knowledge to make the most of it.
Build Planner: https://tinyurl.com/23wt5b3u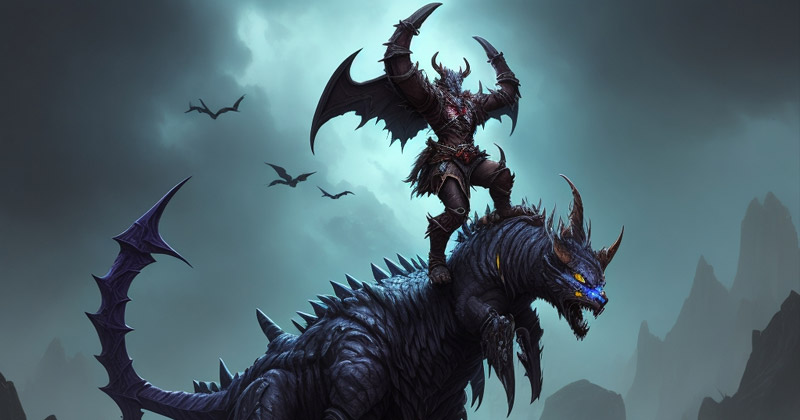 ↖ Why Stormclaw?
The Stormclaw build has garnered attention due to its tremendous boost from Faner powers and the unique items dropped by seasonal bosses. These elements not only enhance the power of this build but also make it a joy to play. Contrary to popular belief, this isn't merely an endgame build; it's adaptable across a range of content. However, understanding its nuances is crucial to prevent potential pitfalls.
↖ Gearing Up
Jewelry Gems: I currently have three distinct gems in my jewelry slots, vital for my character. Depending on your character, your gem needs might differ.
Item Levels: My gear ranges from item levels 677 to 900, emphasizing that you don't need exclusively endgame items for this build.
Resistances: A balance in resistances is essential. For instance, my helm offers about 40 shatter resistance. Ensure you cover all resistance needs, given the variety of uniques we use in this build.
Main Hand Choice: The Great Staff of the Crone stands out as a must-have weapon, facilitating gameplay across diverse content.
↖ Nuances in Equipment
Mad Wolf's Glee: A powerful unique for this build, this chest piece adds +3 ranks to all werewolf skills.
Resistances: While my helm has shatter resistance, you might find it beneficial in other gear pieces. Balance is key.
Paragon Boards: My approach is straightforward, focusing on a linear path progression. Your main stats are lower, demanding prioritization in choosing your boards.
↖ Key Vamper Powers
Hectic: After every fifth basic skill, one of your cooldowns reduces significantly.
Undying: Casting skills, including basic or claw, replenishes a portion of your health.
Moonrise: Basic skill strikes grant extra attack speed, with other bonuses accumulating up to five times.
Ravenous & Infection: Both enhance your attack potential and synergize with the build's focus on rapid assault.
↖ Skills and Flexibility
Several skills like Fierce Storm and Wild Claw are essential, but there's room for personal adjustments, especially concerning movement speed in werewolf form and passive skills.
↖ Finishing Touches
To refine your character further, frequently revisit the Enchanter or Oculus, aiming for equipment improvements. Often, rerolling a piece trumps finding a new one.
↖ Conclusion
As we wrap up, understanding the underlying logic of the Stormclaw build is paramount for success. Equip your character mindfully, tap into the full potential of the gear, and hone your strategy. Thank you for dedicating your time to this guide, and may fortune favor you in Season 2 of Diablo 4.
Most Popular Posts
Popular Category Lists