Path of Exile Crafting EndGane Best-in-Slot Discharge Gloves Guides
In today's guide, we continue our journey into the meticulous art of crafting, focusing specifically on creating the ultimate pair of discharge gloves. we've already invested in 17 Horticrafting Station locks, spending a total of 3.95 Divine Orbs. Today, we're dedicating ourselves to another 13 locks, bringing our average attempt total to 30, as we aim for those coveted best-in-slot attributes.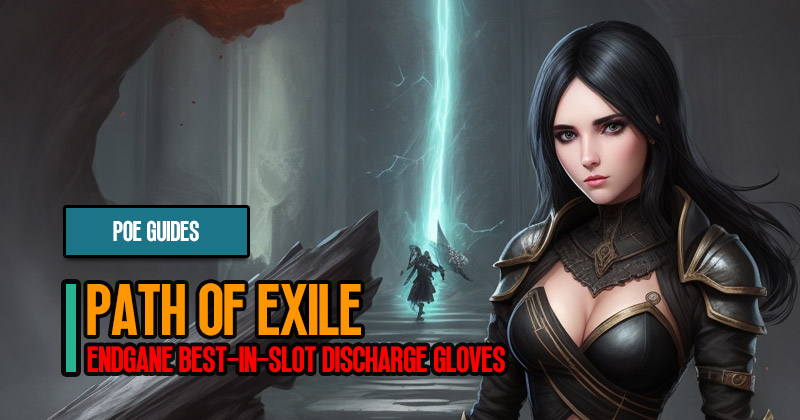 Crafting Context and Strategy
In our last session, we achieved +1 to Level of Socketed AoE Gems and Temporal Chains with no effect on the gloves, using an Exalted Orb which also added Lightning Resistance. Today, our mission is to further optimize these gloves. We're aware that the suffix slots are crucial, and with the second influence suffix being a one in eight chance, we're ready to dive back in, armed with knowledge and determination.
↖ Crafting Steps and Decisions
Initial Attempts: We began with Fire Resistance, a Destroy suffix, and an Elevation attempt which unfortunately did not yield the results we wanted. However, our 18th lock showed promise with Gold Resistance, Physical Damage to Attacks, and Attack Speed - a significant step forward.
Desired Outcome: Our crafting strategy was meticulously planned. With the current mods, we aimed to add another influence mod, creating the perfect setup for our Discharge build. The goal was to have triple elevated prefixes, with Strength and Dexterity blocked, allowing us to add Aspect of the Cat and crafted Critical Strike Chance and Elemental Damage as suffixes.
Alternative Routes and Challenges: Despite our careful planning, RNG was not entirely on our side. The Hovering method, even after 19 attempts, did not yield the second influence mod we needed. We also explored using the Maven Orb to potentially swap out Spell Damage for Culling Strike, which would have allowed us to add crafted Life, Elemental Damage, and eventually Aspect of the Cat.
Comparative Cost Analysis: It's important to note that attempting to acquire a second Frenzy Charge through the Locus of Corruption or using a Vaal Orb has an average cost of 3 Divine Orbs. Our method, even though it didn't result in our absolute best-in-slot, was significantly more cost-effective, and the gloves we've crafted are still incredibly powerful for a Discharge build.
Final Result and Value: Despite not hitting our absolute dream mods, the gloves we've crafted are exceptional. With +10% Attack Speed, Culling Strike, and other powerful mods, they are a fantastic asset for any Discharge build. In terms of market value, similar gloves with +2 to Frenzy Charges are worth multiple mirrors, highlighting the immense success of our crafting endeavor.
↖ Conclusion
Crafting in Path of Exile is a complex and sometimes unpredictable journey, but with knowledge, strategy, and a bit of luck, you can create gear that significantly enhances your gameplay. Our discharge gloves, though not perfect, are a testament to the potential of crafting and the importance of understanding the game's mechanics. Stay tuned for future guides, where we will continue to explore the depths of Path of Exile's crafting system and help you master the art of gear optimization.
Most Popular Posts
Popular Category Lists