PoE Crimson Temple Maps Farming with The Apothecary Grind Guides
Welcome back to our Path of Exile series, where we unravel the secrets of effective map grinding, item management, and preparation for exciting upcoming events. In today's guide, we are focusing on the Apothecary grind in the Crimson Temple maps.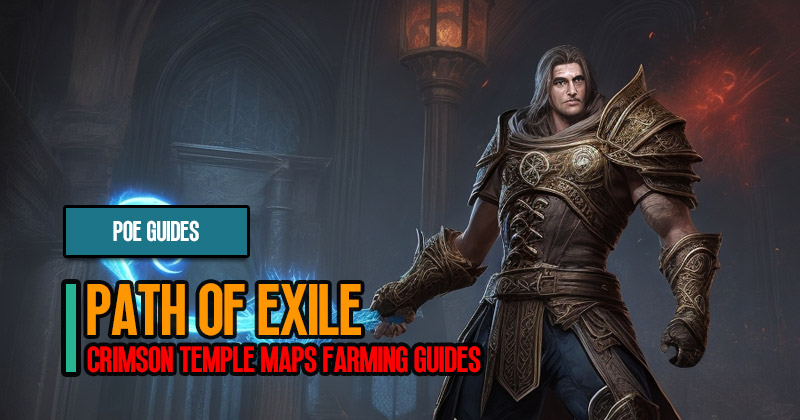 ↖ Events and Upcoming Excitement
Grinding Gear Games has lined up a thrilling series of events, starting with a cranked passive event, followed by a nostalgic return to the Sentinel and Lake of Kalandra mechanics. The grand finale combines various League mechanics with new keystones in every zone.
↖ Inventory Management and Item Highlights
Before we dive back into the Crimson Temple grind, it's crucial to organize our inventory, as space is running out. Let's sift through our dump tab, identifying key items and making room for new treasures.
We've stumbled upon a plethora of fractured and influenced items, with standout finds like a +3 max chaos res Archon Kite Shield and a Fractured T1 Fire Res on a Vaal Regalia. These items showcase the potential loot awaiting us in the Crimson Temple maps.
↖ Mapping Strategy and Item Farming
With our inventory sorted, it's time to return to the grind. Today's session could range from a lengthy grind with minimal rewards to the exciting possibility of acquiring a Mageblood. Our goal remains: acquiring one Apothecary card. Along the way, we'll tackle Delirious Maps, complete Alva missions, and conquer temples and strongboxes.
We're considering a switch to Eater of Worlds influence, aiming to optimize our Quant upsides and enhance our gameplay experience. This strategic move involves manipulating our Atlas tree, ensuring we extract maximum value from each map run.
↖ Loot Highlights and Map Optimization
Throughout our grind, we've encountered incredible loot, including an exalted orb, various high-tier influenced items, and a shaped Seaglass amulet with +1 level of all skill gems. These finds highlight the potential rewards of consistent grinding and strategic gameplay.
↖ Conclusion and Looking Forward
As we wrap up today's guide, remember that Path of Exile is a game of patience and strategy. While we didn't acquire the Mageblood this time, the grind continues, and our preparation for the upcoming events ensures a diverse and exciting gaming experience in the weeks to come.
Most Popular Posts
Popular Category Lists