PoE Oil Extractor: Earn Currency Strategies Guides
Welcome to this comprehensive guide on leveraging oil extractors in Path of Exile for maximum Currency. Path of Exile offers a vast array of items and crafting options, and mastering these can significantly enhance your gameplay and in-game wealth. Today, we are focusing on the lucrative world of oil extractors, and I am here to walk you through the entire process, ensuring you are well-equipped to make informed and profitable decisions.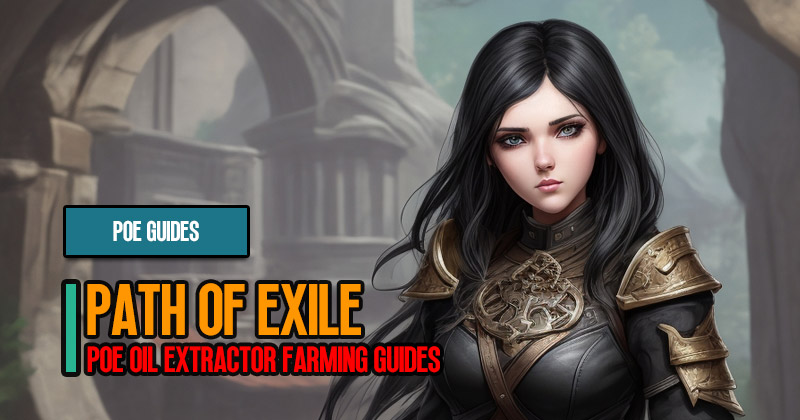 ↖ Understanding the Basics
An oil extractor is a powerful tool in Path of Exile that allows players to extract oils from anointed amulets and rings. This process destroys the anointed item but grants you one of the oils used in its anointment. Golden oils are particularly valuable, and our strategy revolves around targeting items anointed with these oils.
↖ Getting Started with Oil Extractors
First, let's discuss the essentials. You would need to acquire items with at least one golden oil for rings and at least two for amulets. The price of a golden oil hovers around 90 chaos orbs, and oil extractors cost between 13 to 14 chaos orbs. For amulets, there's a 66% chance to hit a golden oil, and for rings, it's 50%.
Sourcing Your Items
I highly recommend using poe trade to find suitable items for extraction. Utilize the search function to filter for amulets with two golden oils and rings with one. Ensure you check the prices and calculate the odds to guarantee a profit.
↖ Example Calculation for Rings
With a 50% chance to get a golden oil from a ring, your average yield per extraction would be 45 chaos orbs (90 chaos orbs for golden oil divided by 2). Ensure that the combined cost of the ring and the oil extractor is less than 45 chaos orbs to secure a profit. For instance, if a ring costs 20 chaos orbs and the extractor costs 14, your total expense is 34 chaos orbs, resulting in an average profit of 11 chaos orbs per extraction.
↖ Example Calculation for Amulets
For amulets, you have a 66% chance, making your average yield per extraction 60 chaos orbs (90 chaos orbs times two divided by three). Ensure that the combined cost of the amulet and the oil extractor is less than 60 chaos orbs. Unfortunately, as of the current market conditions, there are no amulets available at a low enough price to guarantee a profit.
↖ Practical Tips and Considerations
Farming Yourself: If you can farm these items yourself in blight or blighted maps, your profit margin increases significantly.
Upcoming Events: Consider using this strategy in upcoming events or league starts for additional opportunities.
Be Cautious: Before going on a buying spree, double-check your calculations. While this method involves an element of gambling due to its probabilistic nature, you want to ensure the odds are in your favor to minimize risk and maximize profit.
↖ Conclusion
Using oil extractors in Path of Exile can be a lucrative venture if done correctly. By following the guidelines and calculations provided in this guide, you are setting yourself up for success. Remember to use poe trade effectively, double-check your math, and stay updated on market prices to ensure you are making Poe Currency decisions.
Most Popular Posts
Popular Category Lists