Diablo 4 Asheara's Khanjar Dagger Maximizing Attack Speed Guides
Welcome to an in-depth exploration of the Asheara's Khanjar dagger in Diablo 4, a versatile weapon that stands out for its attack speed bonuses and compatibility with various powers.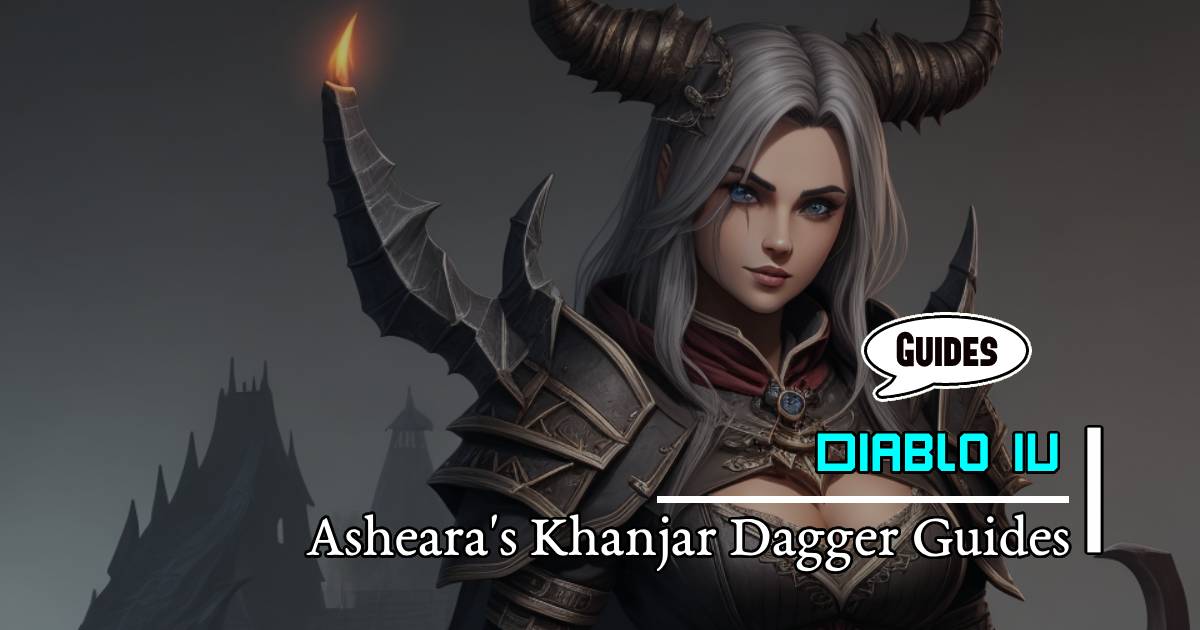 ↖ Overview of Asheara's Khanjar
The Asheara's Khanjar is not just visually striking; it's a highly functional dagger offering significant attack speed bonuses. This makes it a valuable asset, especially when paired with powers like Moonrise and Hectic, allowing for rapid cooldown resets and enhanced combat efficiency.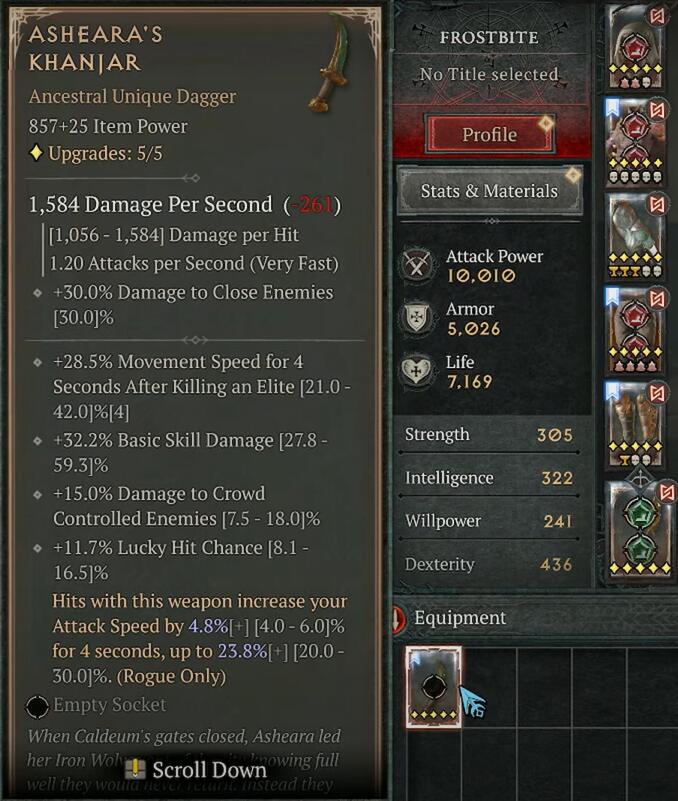 ↖ Unique Features
Damage and Speed Bonuses: When upgraded, Asheara's Khanjar provides a 30% damage increase to close enemies and a 28.5% movement speed boost for 4 seconds after defeating an elite enemy. This movement speed boost can vary between 21% to 42%.
Synergy with Ravenous: The Ravenous power benefits from the dagger's movement speed bonus, further increasing attack speed.
Skill and Lucky Hit Enhancements: The dagger also offers a 32.2% boost to basic skill damage (ranging from 27.8% to 59.3%) and a significant lucky hit chance of 11.7% (8.1% to 16.5%).
↖ Special Attack Speed Effect
Hits with Asheara's Khanjar increase attack speed by 4.8% (up to 30%) for 4 seconds. This effect stacks quickly, but keep in mind that if you cease attacking for more than 4 seconds, the bonus dissipates.
↖ Strategic Usage
Cooldown Management: The rapid attack speed is particularly useful for resetting cooldowns with Hectic.
Versatility Across Builds: Whether you're playing a ranged, melee, hybrid, or trap character, Asheara's Khanjar can be a strategic addition to your arsenal.
↖ Asheara's Khanjar in Action
For instance, using a trap Rogue build with Hectic, you can rapidly reset abilities. Without the dagger, abilities reset slower, but with Asheara's Khanjar, the stacking speed is noticeably faster.
↖ Flavor Text and Lore
The dagger's lore is compelling. The flavor text recounts Ashira leading her Iron Wolves out of the city, pledging their blades to those in need, adding depth to this already intriguing item.
↖ Considerations for Your Build
While Asheara's Khanjar offers impressive attack speed boosts, it's crucial to weigh its benefits against other potential items in your build. Its versatility and synergies with vampiric powers make it a strong contender in many scenarios.
In summary, Asheara's Khanjar is a potent tool in Diablo 4, offering varied and strategic benefits. Whether it's boosting your attack speed, enhancing your cooldown management, or adapting to different character builds, this dagger can be a game-changer. Thanks for joining in on this exploration of one of Diablo 4's intriguing items.
Most Popular Posts
Popular Category Lists