PoE 3.22 Blast From The Past: Top 5 Best Builds and Event Tactics For Picking
Hi to all the Path of Exile enthusiasts here! How about we dive into the madness of the Blast from the Past event? If you are still wondering what this event is about which combines a Sentinel and Leake a Candra mechanics, then this is the right place for you. And do you know what? It isn't voided so rejoice, league hoarders! These Recombinators will be worth their weight in exalts.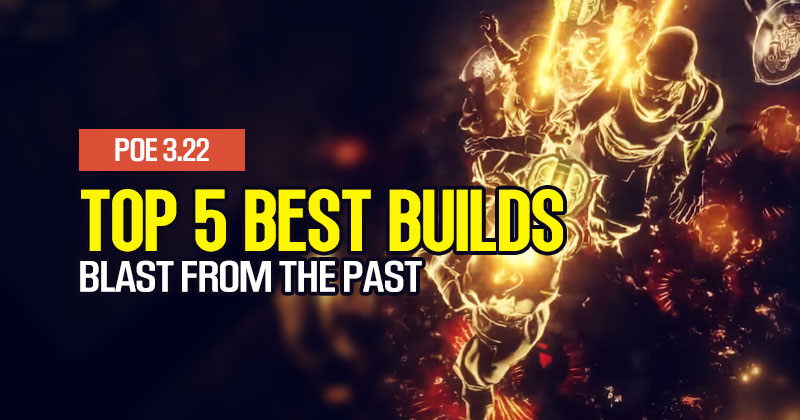 But let's get straight to the point: which builds will send your characters skyrocketing to level 90 or even beyond? If you're doing it for winning or simply hitting those juicy reward tiers, don't worry as we have that covered. Let's roll!
↖ 1. Boneshatter Slayer
So how about starting with Boneshatter Slayer, which is an all time favorite? This build is extremely fast and perfect for an XP event where boss killing is secondary. The catch? You have to understand how physical damage scales. But if you are not into it, maybe just go down to a spell build. But trust us, for blasting through maps and raking in XP, this is a winner.
PoB Link: https://pobb.in/NzofA3JAkDFO.
↖ 2. Righteous Fire
Inquisitor as well as Juggernaut make use of this classic. It's not as demanding as it used to – you can start it early and grow it nicely. Once you get Maven's boots, you're in for some explosive leveling. Also, everything you're used to from the current patch works just as well in the event.
PoB Link: https://pobb.in/WvQYuPaPxXFG.
↖ 3. Explosive Arrow
You might think that Explosive Arrow isn't the fastest, but its smooth playstyle makes up for that. In this event where death has a 50% XP penalty, something like this is amazing to have around. Ignite proliferation is so satisfying when enemies continue falling into your fiery traps one after another. Also, six linking is easy with porcupine cards.
PoB Link: https://pobb.in/ToupGW5n1Hxi.
↖ 4. Guardian Summoner
If you're a fan of Summoner builds, look no further. The Guardian Summoner feels like a power-walk in the park, obliterating everything on screen. It's efficient, effective, and especially fun if you enjoy watching your minions do the heavy lifting.
PoB Link: https://pobb.in/KBaZWIlRbA--.
↖ 5. Cold Snap/Vortex Occultist
Ideally, our guide to Cold Snap / Vortex Occultist is explosive. By setting Vortex on an autocast, you just chill as you move through maps with ease. It's a tanky build and it helps you avoid that nasty XP penalty.
PoB Link: https://pobb.in/JmDVm90fxYmE.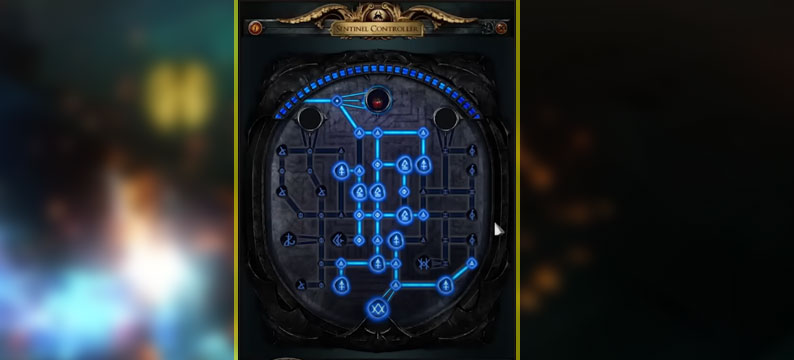 ↖ The Sentinel and Candra Mechanics
In this discussion, the mechanics of sentinel and candra will be examined in a nutshell for better understanding. There are 3 types of Sentinels (red, blue, yellow) with different flavors. It is like an uncontrolled animal that you release on the battlefield. Remember that empowerment should never be trifled with as if it were a joke.
The tiles, that's Candra for you. The aim is getting higher-level tiles and better rewards. Look out for the untainted paradise tile; it's a gold mine. You can make some serious rings and amulets with Candra.
Candra was not explored deeply in the past so this will be a revisit. But hey, that's part of the fun right? Keep in mind most of our league starter builds should serve you well in this event. So if you are an experienced player or just starting off and seeking for a challenge, Blast from the Past has something for everyone.
Most Popular Posts
Popular Category Lists