Diablo 4 35% Bonus XP and Gold Week from November 20th to 27th
Diablo 4 is holding a 35% Bonus XP and Gold Week, starting Monday, November 20th, and running all the way through Monday, November 27th. Yes, you heard me right. An entire week!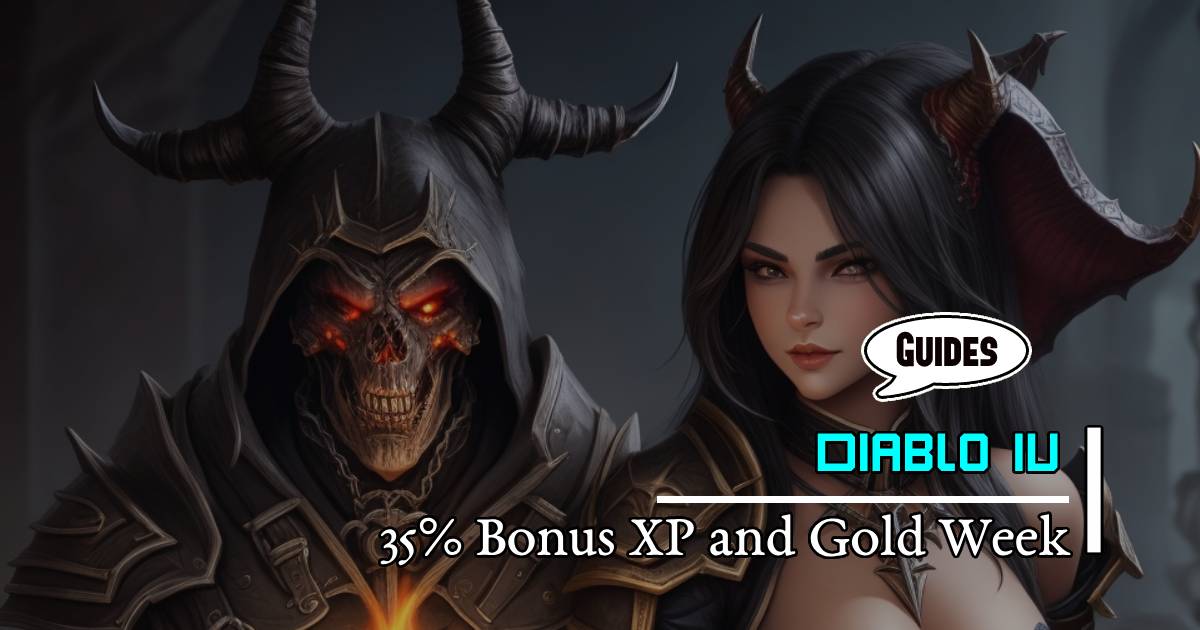 ↖ Why is this big?
The 35% extra XP is huge, regardless of whether your goal is to level 100, finish your battle pass, or just experiment with a new alt character.
↖ The Multiplication Magic
Unlike ordinary bonuses, this one is multiplicative even if other XP gains are being added. This means that you're not just getting a little push - you're getting a serious boost that will rocket you through those levels.
↖ The Strategy for Maximizing Gains
The best way to maximize your XP gains this week is to farm nightmare dungeons. With the bonus, you will gain XP faster than ever.
↖ Goal-setting
With this bonus week, setting a challenge like running 15 hours from level 1 to 100 is more achievable than ever.
↖ Make a weekly plan
Use this week wisely to level up, complete tasks, or simply enjoy the accelerated gameplay. And don't forget, this leads right into December, enhancing your preparation for I4.
↖ Final thoughts
You can find more details in the official post linked in the description. Good luck with Season 2, and make the most of this bonus XP week. Can't wait to see your progress!
Most Popular Posts
Popular Category Lists