How to Make Final Fantasy XIV Million Gil?
Are you new to Final Fantasy XIV and looking to make your first one million FFXIV gil? Don't worry, you don't need to have high-level crafters or endgame combat jobs to make money. In this article, Kylee show you the low-risk and easy ways to make your first million gil in Final Fantasy XIV.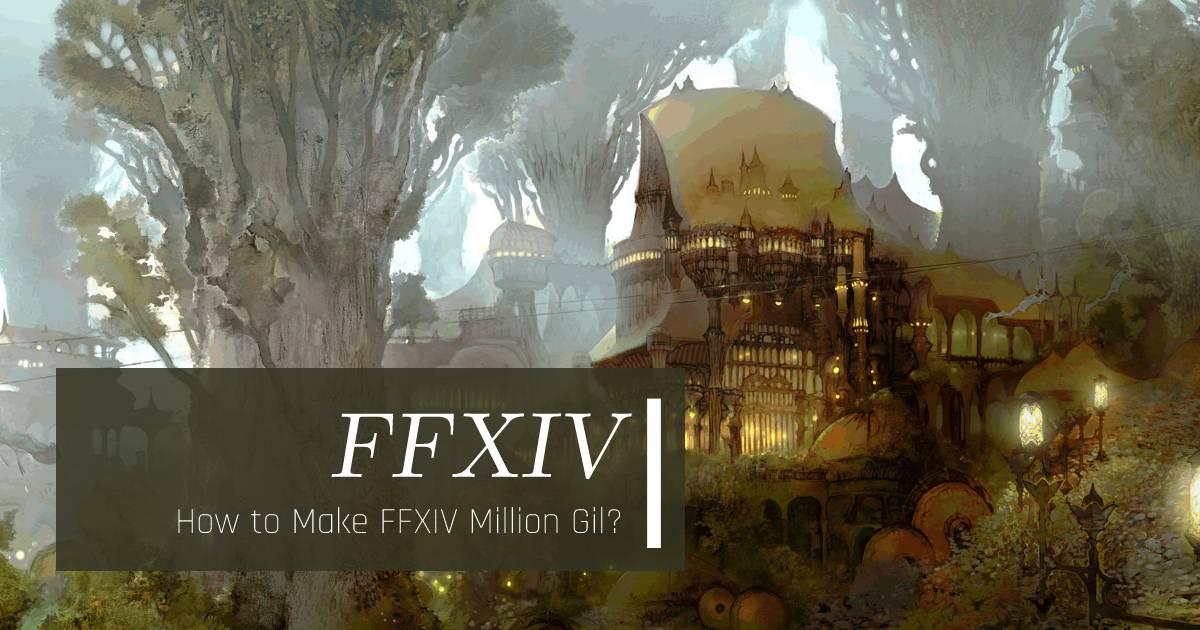 Different types of items
First, let's talk about the different types of items you can specialize in. Dye items are consumable so they'll always be in demand. You can find die for sale from NPC vendors in the major hub cities for prices that are much cheaper than the market board. You can usually net a handy 405 gil profit per die and if you sell in smaller stacks, you can make even more.
Housing items
Housing items are another great money maker, especially around major housing expansions. There's a housing merchant in each district that sells 255 different housing items, oftentimes at prices that are much cheaper than they are on the market board. Comparing the NPC's prices versus those on your server can really help you turn a profit!
Crafter and gatherer gear
Crafter and gatherer gear can also be surprisingly profitable. Some NPCs do sell that stuff, but usually, those vendors are spread throughout the world and people with a lot of money don't want to bother traveling to them. You can make a good 300k gil from selling these items.
Don't forget about starting gear
Players often go to the market board to buy it, but there are vendors in each of the starting cities that sell all the level one starting gear. These items are incredibly cheap and have surprisingly high margins.
Conclusion
These are the 25 items that were the most profitable for me when we first started making money in Final Fantasy XIV. Dyes, housing items, crafter and gatherer sets, food, starting gear, and die all made up the bulk of my profits. Making your first million gil in Final Fantasy XIV doesn't have to be hard or risky. Just remember to compare prices, buy items in smaller stacks, and look for items with high margins.
Most Popular Posts
Popular Category Lists