Poe 3.20 Most Popular Ranger Builds
Ranger builds are an essential part of any successful Path of Exile experience. With the right combination of gear, passive skills, and playstyle, you can create a character that is powerful, effective, and fun to play. This guide will provide an overview of the most popular Ranger builds in Path of Exile 3.20, from beginner-friendly to more advanced builds. We will look at the strengths and weaknesses of each build, and the best ways to use them in endgame content. By the end of this guide, you will have a better understanding of the Ranger class, and have plenty of ideas for creating your own build.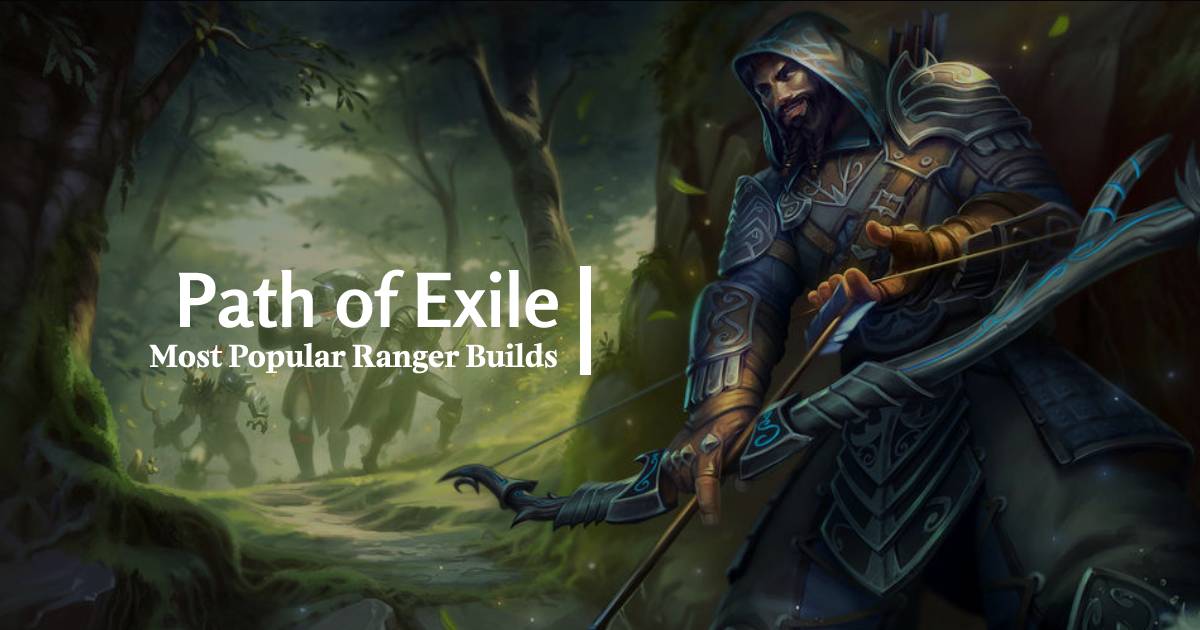 [PoE 3.20] clear high-level content Deadeye Artillery Ballista Build
This build is designed to be affordable yet effective, allowing you to clear high-level content in a hail of fire. The secret to this build is Wilma's Requital, a new unique helmet with a powerful mod. This mod increases and reduces cast speed which also applies to attack speed.
The build is centered around Artillery Ballista, an attack totem that launches a salvo of fiery arrows. This is made possible by the Ancestral Bond mod on Wilma's Requital, which means players cannot deal damage themselves. To maximize attack speed, CheapBunny has invested heavily into Haste. They have also invested in the Supreme Ego keystone, Sublime Vision jewel, and an eldritch implicit on their armor. Additionally, they are using Frenzy to max out their Frenzy charges in combat and Precursor's Emblem to gain Onslaught on hit. All of these investments make for an incredibly fast character.
To increase damage, This Build has chosen an elemental damage bow as physical bow builds usually need auras like Hatred to be effective. They are also using the Abhorrent Interrogation unique gloves to give each of their totems a chance to inflict Wither, thereby increasing its own damage based on how much Wither it inflicts.
To make the most of this build, This Build has also invested in movement speed as it allows them to dodge most threats. They have also used an abyss jewel to blind enemies and Spell Suppression and Evasion to stay safe.
--------------------------------------
Bandit: Kill All
--------------------------------------
Main Skill: Artillery Ballista
--------------------------------------
PoB Link: https://pastebin.com/0NHEHZqb
--------------------------------------
[PoE 3.20] Great way to deal chaos damage Toxic Rain Raider Build
The Poe Raider build is a great way to deal chaos damage over time and slow down enemies with Toxic Rain. This build is a medium-budget build, with a cost of 20-50 div, and is ideal for single target damage. In order to maximize single target damage, this build includes 20% increased area of effect from the bow passive tree, 9% increased area of effect from gloves or amulet, and 10% quality on Toxic Rain. Accuracy is important for all hit portions of the skill, but not for the damage over time of the pods. Additionally, this build includes upgrades such as Empower instead of Damage on Full Life and Watcher's Eye with "#% to Damage over Time Multiplier while affected by Malevolence" mod.
The leveling gems and trees are included in the video, and some recommended uniques are Quill Rain, Hyrri's Bite, Tabula Rasa, Le Heup of All, Karui Ward, Praxis, Seven-League Step, Goldrim, and Belt of the Deceiver. The gem setup for this build is Toxic Rain - Mirage Archer - Void Manipulation (Awakened) - Efficacy - Vicious Projectiles - Damage on Full Life, Toxic Rain - Ballista Totem - Vicious Projectiles - Focused Ballista - Withering Touch / Summon Stone Golem, Grace - Malevolence - Determination - Enlighten (Lvl 3), Withering Step (Anomalous) - Flame Dash - Enhance / Defiance Banner, and Vaal Molten Shell - Increased Duration - Vaal Blight - Vaal Haste.
--------------------------------------
Bandit: Kill All
--------------------------------------
Main Skill: Toxic Rain
--------------------------------------
PoB Link: https://pastebin.com/HLex5zxj
--------------------------------------
[PoE 3.20] Poisonous Concoction Pathfinder Build
This Poe Pathfinder build is designed to be a very good all-rounder, efficient in both map clearing and bossing. The key to this build is the use of Resolute Technique and Sanctified Relics which allow for reclaiming four skill points for increased flask duration and defense. All flask enchantments should be changed to "Reused at the End of This Flask's Effect" (except Overflowing Chalice) for permanent flask uptime. This build is also quite defensive, with good DoT damage, high movement speed and a few defensive layers. It is capable of doing all map mods, but can be hindered by low mana/life/ES regen and enemies stealing Frenzy charges. This build is simple and easy to play, with only two or three buttons necessary and flasks on auto.
--------------------------------------
Bandit: Kill All
--------------------------------------
Main Skill: Concoction Pathfinder
--------------------------------------
PoB Link: https://pastebin.com/mBemXLrA
--------------------------------------
Conclusion
Ranger builds are an integral part of the Path of Exile experience, and the game offers a wealth of options for building your character. By understanding the strengths and weaknesses of the most popular Ranger builds in Path of Exile 3.20, you can better decide which one best fits your playstyle and goals. No matter which builds you choose, remember to have fun with the process of creating and playing your Ranger.
Most Popular Posts
Popular Category Lists