Using ESO Oakensoul Ring in CloudRest without Upsetting Your Friends
Are you looking for a way to use The Elder Scrolls Online Oakensoul Ring in CloudRest without upsetting your friends? If so, this short guide is for you. The issue is that in CloudRest there is a mechanic where the mini-boss, Reliquin, will overload one of your bars and when this happens, you have to swap to the other bar for the duration of the overload. The problem is that Oakensoul rings prevent you from swapping bars, making it almost impossible to do this mechanic.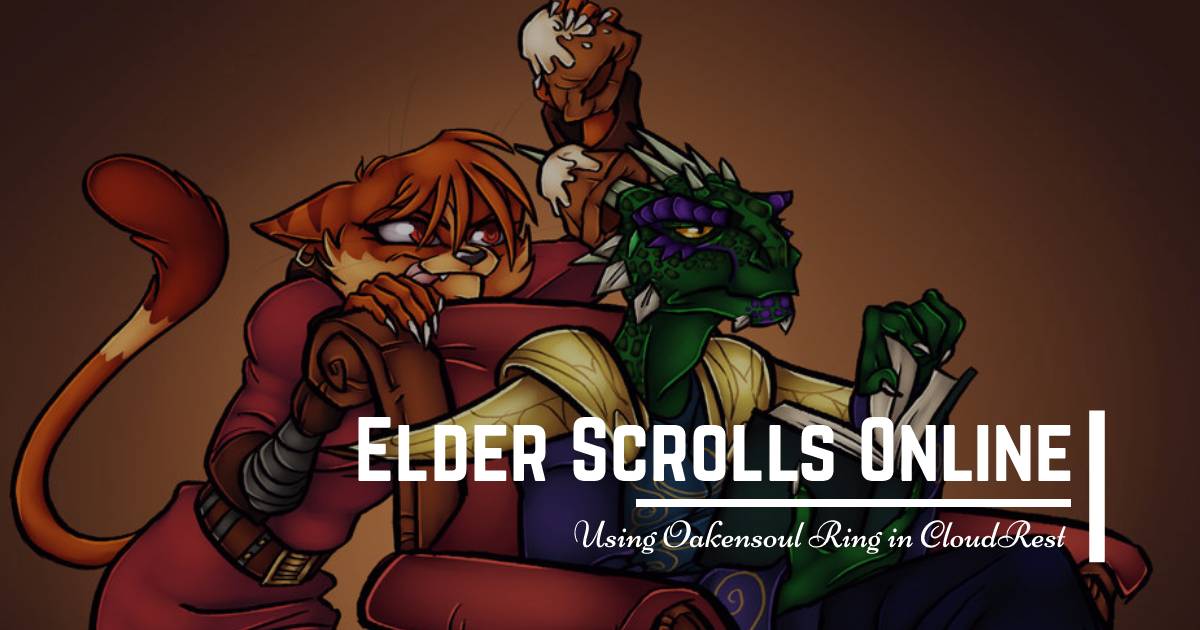 There is a trick that has been discovered which can help you. If you unequip your back bar weapon before the encounter, you will still get the overload mechanic but you will not get the AOE portion which hits your teammates. This means that you will only take damage yourself and this damage is actually easy to heal through.
You don't actually need to have Oakensoul equipped to make this work. Even if you have a full two-bar setup, if you unequip your weapon from your back bar, you will still see the same result with no AOE tied to the mechanic.
The main reason for this guide is just to spread awareness on this and let people know that it is possible to participate in CloudRest with an Oakensoul setup. Just make sure you don't have the weapon equipped on your back bar.
While this trick works, it raises the question of whether it is the intended behavior of this mechanic. Is it fair that Oakensoul users are able to ignore one of the three main mechanics from the mini-bosses? Perhaps there should be some sort of action that needs to be taken by the Oakensoul wearer when they get the overload to respect the mechanic, rather than just not having to deal with it at all.
Regardless, this ESO guide should help you to get through the overload mechanic and make sure you can play with your friends in CloudRest without any issues.
Most Popular Posts
Popular Category Lists